Understanding the Different Types of Early Childhood Development Programs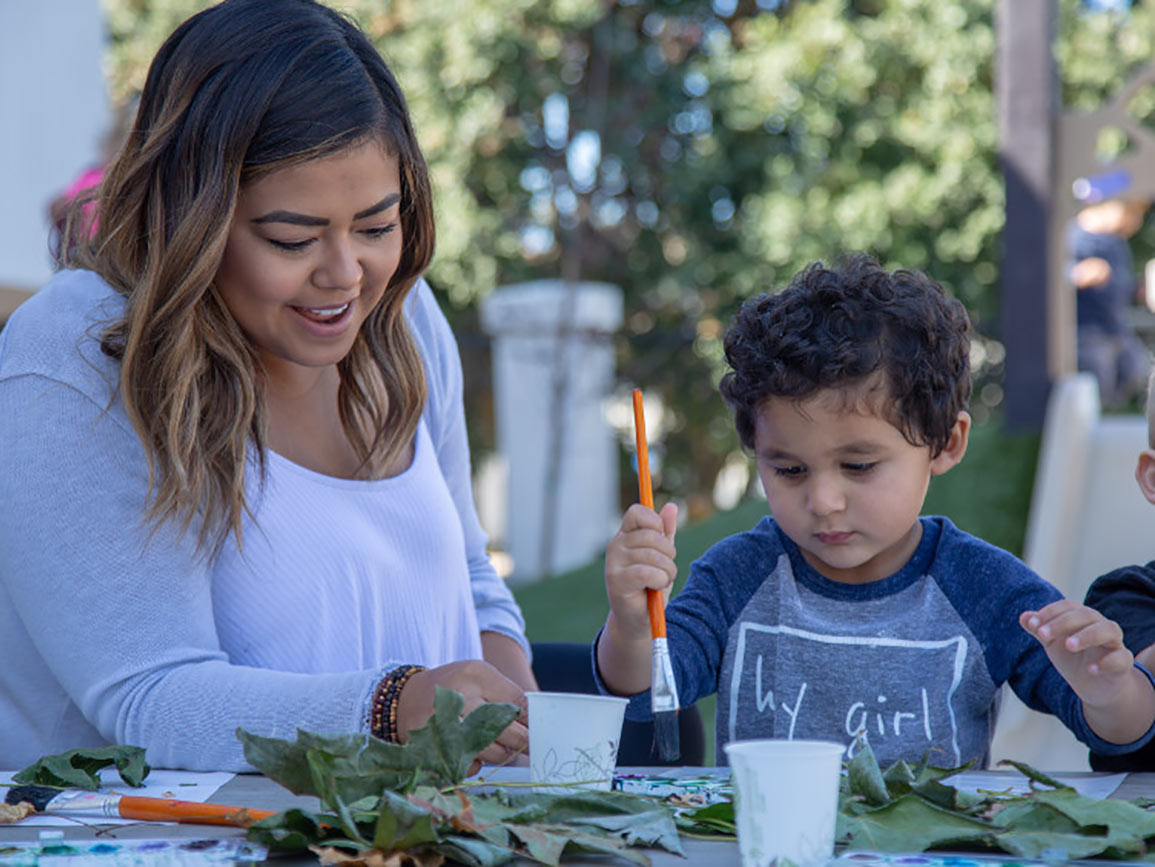 Unsure about the differences between the child care options available? Learn about the elements and importance of early childhood education.
In recent years, the child care options available to working parents have grown exponentially. Parents can choose from home care providers, nannies, non-profit programs, universal pre-k/state-funded programs, and a host of others. A variety of descriptors for these services abound, including child care, day care, early care, or early childhood education.
Have you ever wondered about the differences between these terms? Are they interchangeable? And what do they mean in terms of quality?
All options provide child care, but the term early childhood education denotes an additional educational component beyond basic care. Of course, high-quality care comes in many forms and under many descriptors. A program's use of the term "early childhood education" doesn't necessarily guarantee a high-quality program any more than "day care" implies a lack thereof.
Regardless of the terminology organizations use, high-quality early education begins with some basic elements that children need to thrive. Children need and deserve teachers who understand them and treat them with kindness and respect. Families should feel that they are partners in their children's care, who are wholly involved in the decision-making process.
The National Association of Young Children (NAEYC), a national organization that advocates for early childhood education, considers 10 areas of program standards when assessing and accrediting programs: relationships, curriculum, teaching, health and safety, assessment of child progress, teacher qualifications, family and community relationships, physical environment, and leadership management.
The Elements and Importance of Early Childhood Education
Age-Appropriate Teaching Methods
In evaluating early childhood education, it's helpful to first consider what it is not. One current trend in early education is to apply the teaching methods and content designed for older elementary-age children to the early childhood classroom. Studies about early education and child development have found that this practice is not only ineffective, but actually damaging to young children's growth and development. A high-quality early childhood education is based on a sound understanding of how young children learn – through engaging, hands-on experiences within a setting of comfort and trust.
An Intentional, Comprehensive Curriculum
NAEYC suggests that the early childhood curriculum should take into account all developmental areas, including social-emotional, physical, cognitive, and language development. A well-organized, written curriculum gives teachers the structure they need to ensure quality, while allowing flexibility to meet the individual needs of the children in their programs.
A Whole-Child Approach
School readiness should address early literacy, math, and science within a larger framework of whole-child development. According to NAEYC, materials should be engaging and spark children's interest to explore, ask questions, and discover.
Materials and activities are presented in a variety of ways and curriculum areas are woven together through interesting projects, activities, conversations, and daily routines. Children need opportunities to create, solve problems, work together, collaborate, and follow directions. These skills are absolutely critical for school and life success.
What Quality Child Care Looks Like
Great early childhood development and care comes under many names and many auspices, in large and small centers, and in homes. The difference between a quality early education setting and a mediocre one is not in a name, the length of the day, whether it is for profit or nonprofit, or found in a home or center.
Good programs recruit and retain qualified teachers, are committed to training and development, manage resources well, and have a culture built on respect for children and families and all of those who care for them. High-quality programs understand that early education requires hands on, active, individualized learning and high expectations for every child as well as nurturing, sensitive, individualized care.
Family Webinar: Choosing Quality Child Care
We talked to education experts from NAEYC to get insider tips on what to look for in a quality early childhood education program. You'll hear how NAEYC sets standards and how to select the option best suited to your child's unique needs.
More on Choosing Child Care
Categories in this article:
Topics in this article: