How to Find a Quality Child Care Program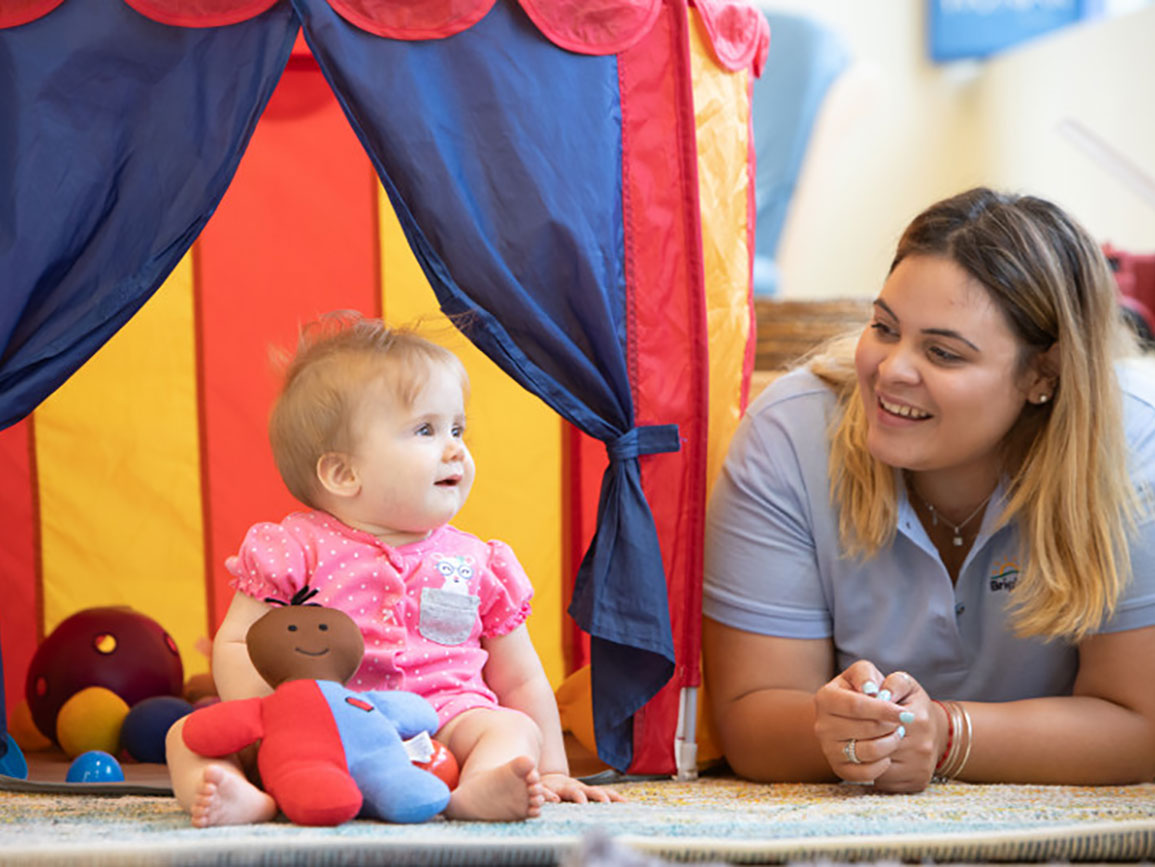 Choosing a child care program for your child is a critically important, yet highly personal decision. But just how do you go about making this decision? Visiting and observing in classrooms will give the most insight into the ins and outs of the programs you are considering. Additionally, interviewing current parents about their experience at the program provides a parent's perspective that a tour cannot.
Here are some important factors to consider as you visit programs to find the one that suits your family and supports your child's learning, growth, and development.
Logistics
As you begin your search consider location. Think about this early in the process. Here are some questions to help determine if you want your child to attend a program near home or near work:
Would you like to commute with your child?
Do you want to visit with your child during the day?
Is there a community in your neighborhood that you would like your child to be a part of?
Does your employer offer a child care benefit?
Health and Safety
Exemplary health and safety practices are foundational to quality early childhood programs. Ask about and observe how children are supervised. Note the number of children in each classroom and how many teachers accompany the group. Ask how illnesses and injuries are managed. Observe diapering and hand-washing practices and ask how toileting is handled.
Responsive and Caring Teachers
At the core of quality programs are teachers. Observe teacher-child interactions to see how teachers talk with children. The tone of the classroom should be calm, yet busy. The younger the children, the more often teachers should be on the floor engaging at their level. At all ages, teachers should be frequently talking and interacting with children using a pleasant tone. To learn more about the teachers in the program, ask about hiring, orientation, training, and retention practices.
Learning Environments
The early childhood years are unique and the classroom environments and learning experiences should reflect this joyful stage of childhood. Look for furniture appropriately-sized for the youngest of children and elements that make the classroom feel more like home rather than a mini-elementary school. There should be ample space for children to move and explore, as well as soft, cozy places to sit and relax.
Specialized Curriculums
A responsive curriculum individualized to meet the interests and developmental needs of the children in each classroom should address the growth of the whole child, including critical social emotional competencies. Infant programming should be completely personalized to each baby's needs. Classroom materials should provoke curiosity and provide for open ended exploration alongside the guidance of teachers.
Local Licensing and Accreditations
All child care centers must be licensed by the state in which they reside. Licensing certificates should be visible in the center. Some programs seek additional certifications and accreditations as a result of undergoing supplemental quality improvement processes. Ask about this in the programs you visit.
Inclusivity
A final note, the program you select should be welcoming of all families with inclusive practices and policies. Enrolled families should be welcome to visit anytime, and the center should have established systems for engaging families and soliciting feedback. Ultimately it is most important that both you and your child feel at home and comfortable with the program you select.
Family Webinar: Choosing Quality Child Care
We talk to education experts from the National Association for the Education for Young Children (NAEYC) to get insider tips on what to look for in a quality early childhood education program. You'll hear how NAEYC sets standards and how to select the option best suited to your child's unique needs.
More on Choosing Child Care
Categories in this article:
Topics in this article: