A Proven Approach to Early Education
A Proven Approach to Early Education
Why Discovery Driven Learning?
Children are natural scientists, inventors, and explorers. Bright Horizons Discovery Driven Learning puts their curiosity at the center of every experience. 
Project & Play Based
Exciting and immersive learning experiences that foster a joyful childhood and develop a foundation for future success.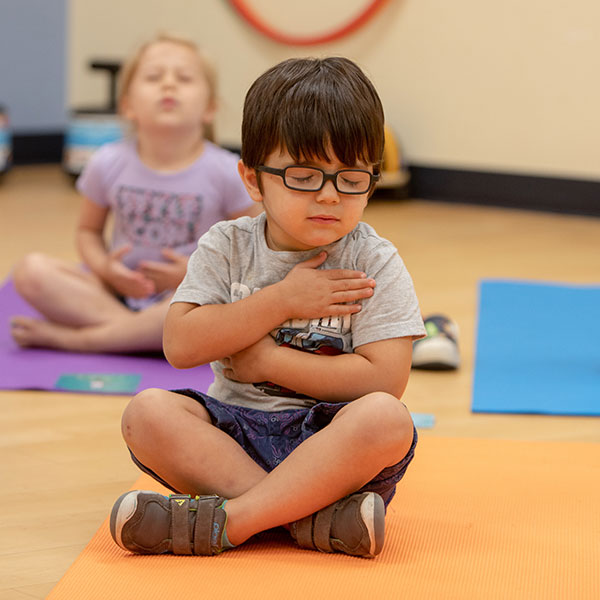 Whole Child Curriculum
Support for all skills — cognitive, linguistic, social-emotional, physical, and approaches to learning — to develop future learners, leaders, citizens, and stewards.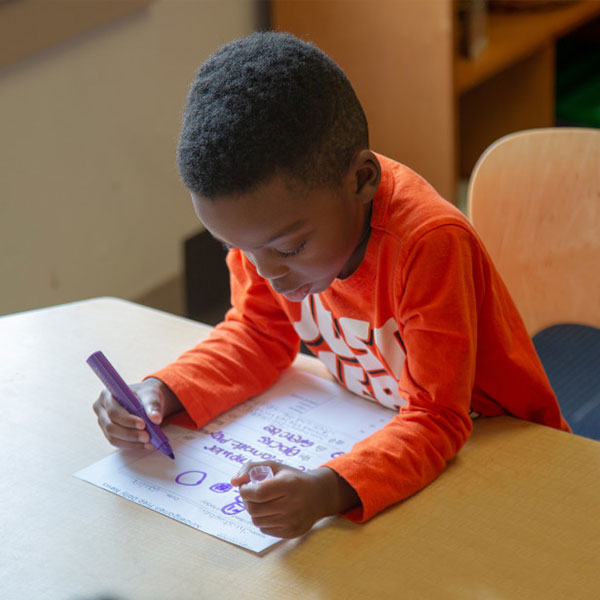 Individualized Learning for Each Child
A one-of-a-kind child assessment tool that provides real-time insight into children's development so teachers can use it to inform their lesson planning and teaching.
Classroom Spotlights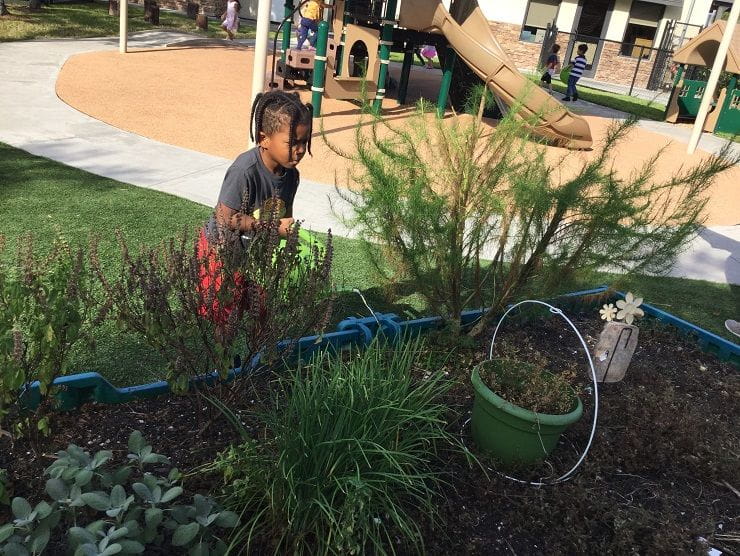 September 15th, 2020
Selling Fresh Harvest at the Farmers Market
This Classroom Spotlight takes us to Bright Horizons at Wellington, where children grew their own harvest and sold it at the local farmers market. They raised $181, which was then donated to the Bright Horizons Foundation for Children!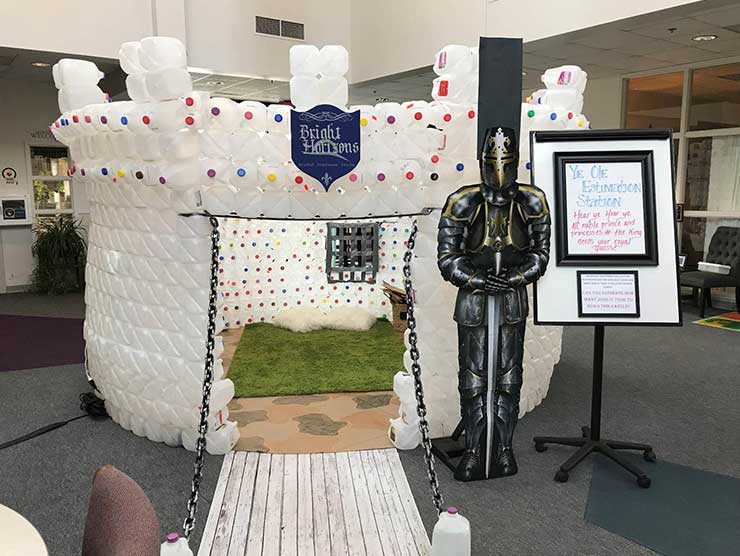 May 1st, 2021
Engineering with Recycled Materials
We're shining a spotlight on our Marshfield Clinic center, where children learned about engineering while building a castle with recycled milk jugs.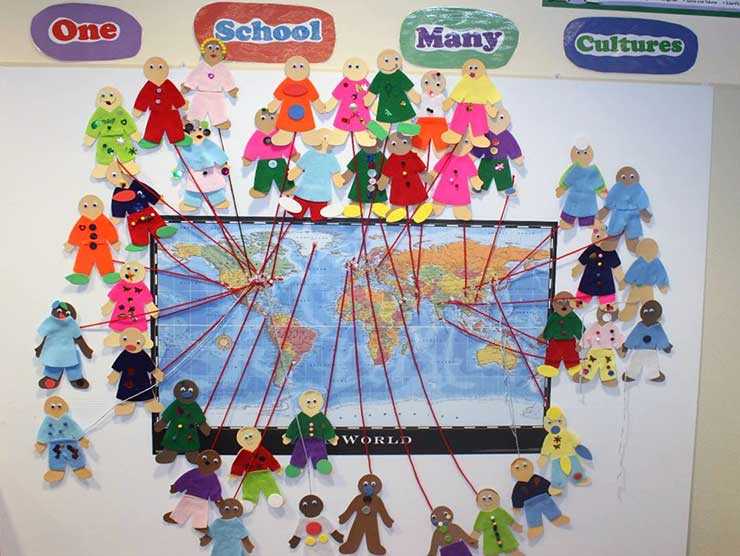 March 1st, 2020
Celebrating Diversity and Inclusion in the Classroom
This Classroom Spotlight takes us to Allianz Bright Beginnings, where, after learning about International Women's Day, children published their very own book, thanking the important women in their lives.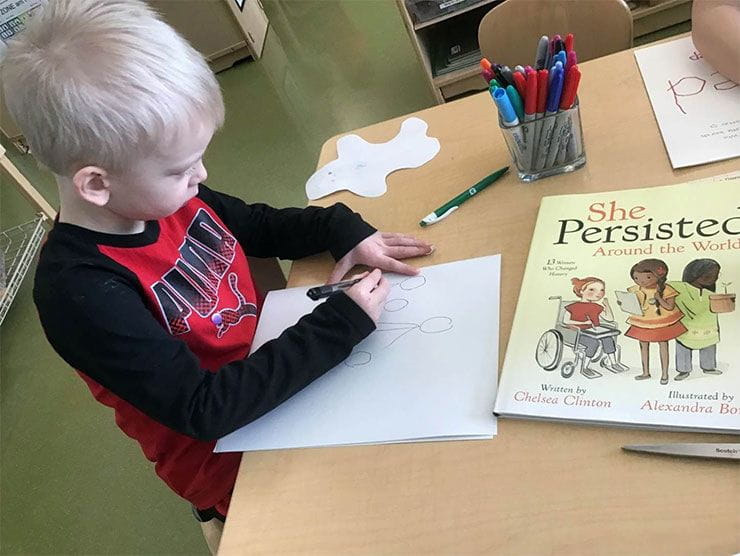 March 15th, 2020
Celebrating International Women's Day in the Classroom
At Bright Horizons, we make diversity and inclusion a priority. See how Iowa State University Child Care Center highlights families' cultures and values.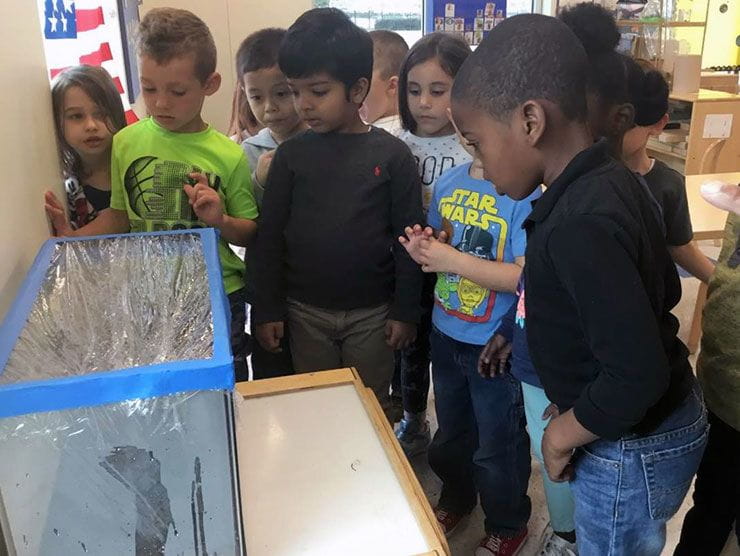 November 1st, 2020
Experimenting with Plants & Ecosystems at Citi Jacksonville
This Classroom Spotlight takes us to Citi Family Center – Jacksonville, where children conducted experiments to answer big scientific questions: "Can plants grow if we don't water them?" and "Can we make an ecosystem?"
A Proven Approach for School Readiness
What parents and teachers have to say about Bright Horizons graduates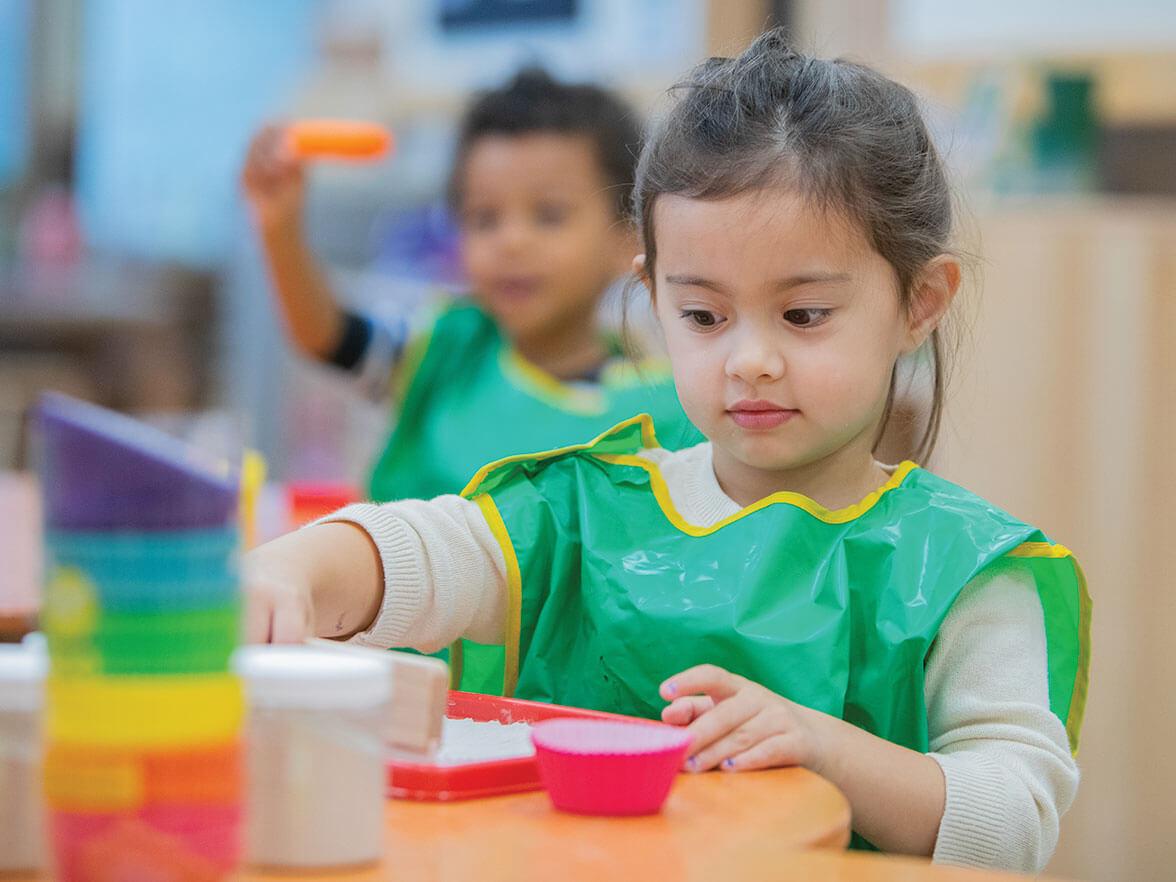 97%
of parents report their child entered elementary school prepared and ready to meet the demands of their new school.
Our integrated and emergent curriculum gives young children the ability to expand beyond strong foundations in reading, writing, and math to understand not just what to learn, but how to learn.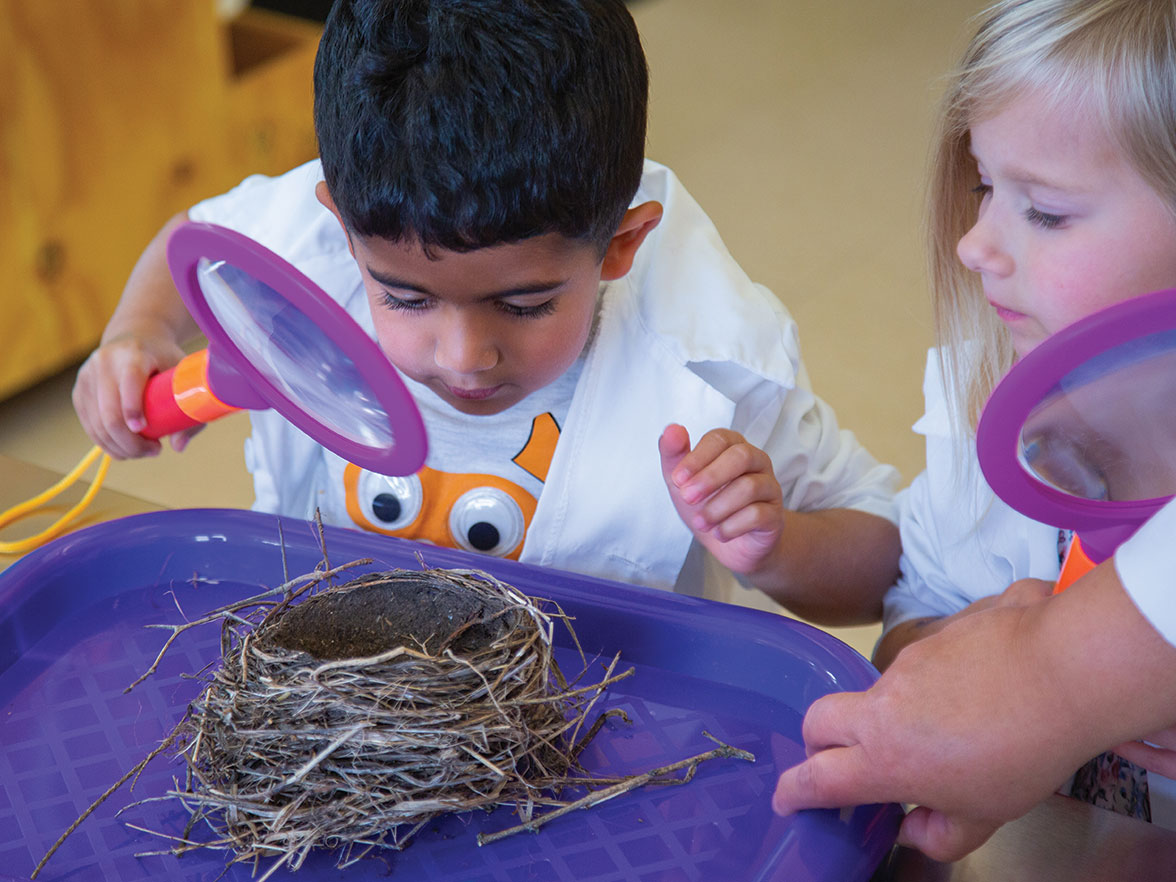 98%
of Bright Horizons' parents and teachers agree Bright Horizons' graduates entered elementary school with a strong enthusiasm for learning.
Bright Horizons teachers encourage children to ask questions, fostering more than just an interest in facts -- but a thirst to understand how things work.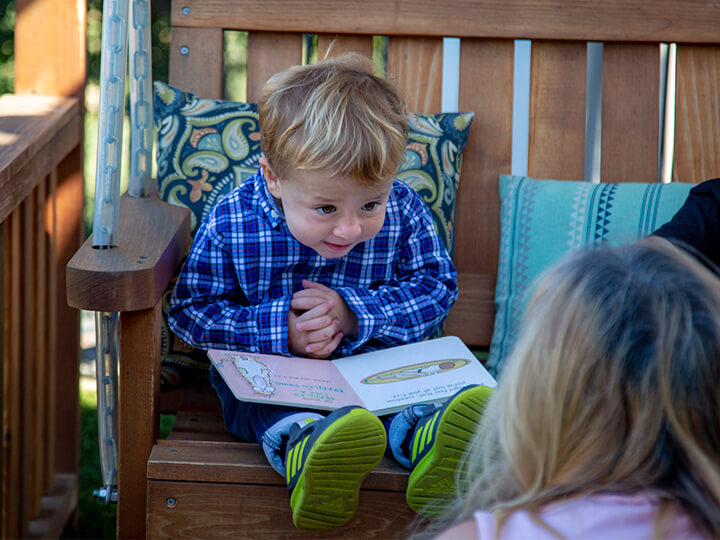 97%
of parents said their child entered school with the ability to approach a challenge in an innovative or creative way.
In our classrooms, education is more than facts and figures, but inspires children to innovate, problem solve, and apply information in creative and resourceful manners.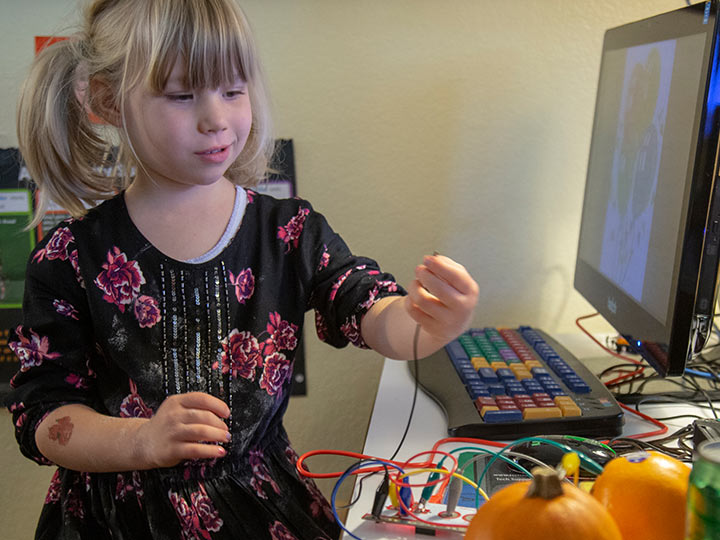 93%
of teachers agree that the Bright Horizons' graduates in their classrooms were well prepared with the literacy and math skills they needed for academic success.
Our graduates leave our centers confident students who are ready to manage the academic, social, and behavioral expectations of the first year of elementary school and beyond.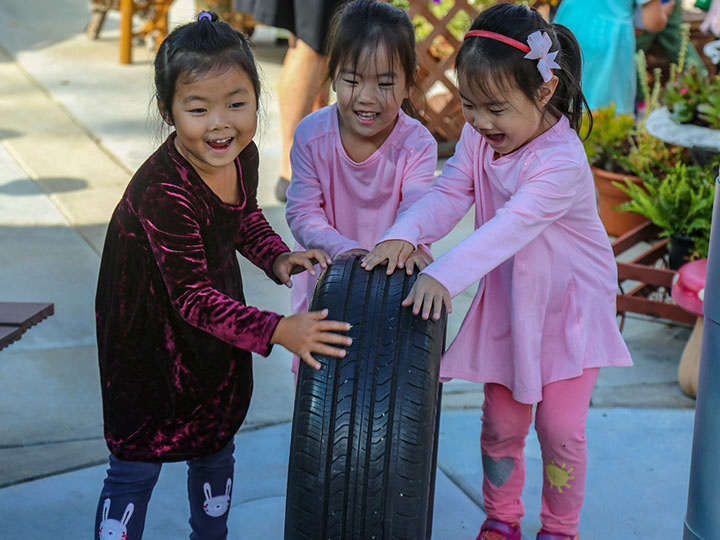 94%
of teachers said that Bright Horizons graduates were ready to accept new responsibilities and greater independence.
Curriculum elements such as Caring Matters and Toward a Better World support important social skills, helping children to express themselves, resolve conflict, and work cooperatively with classmates and teachers.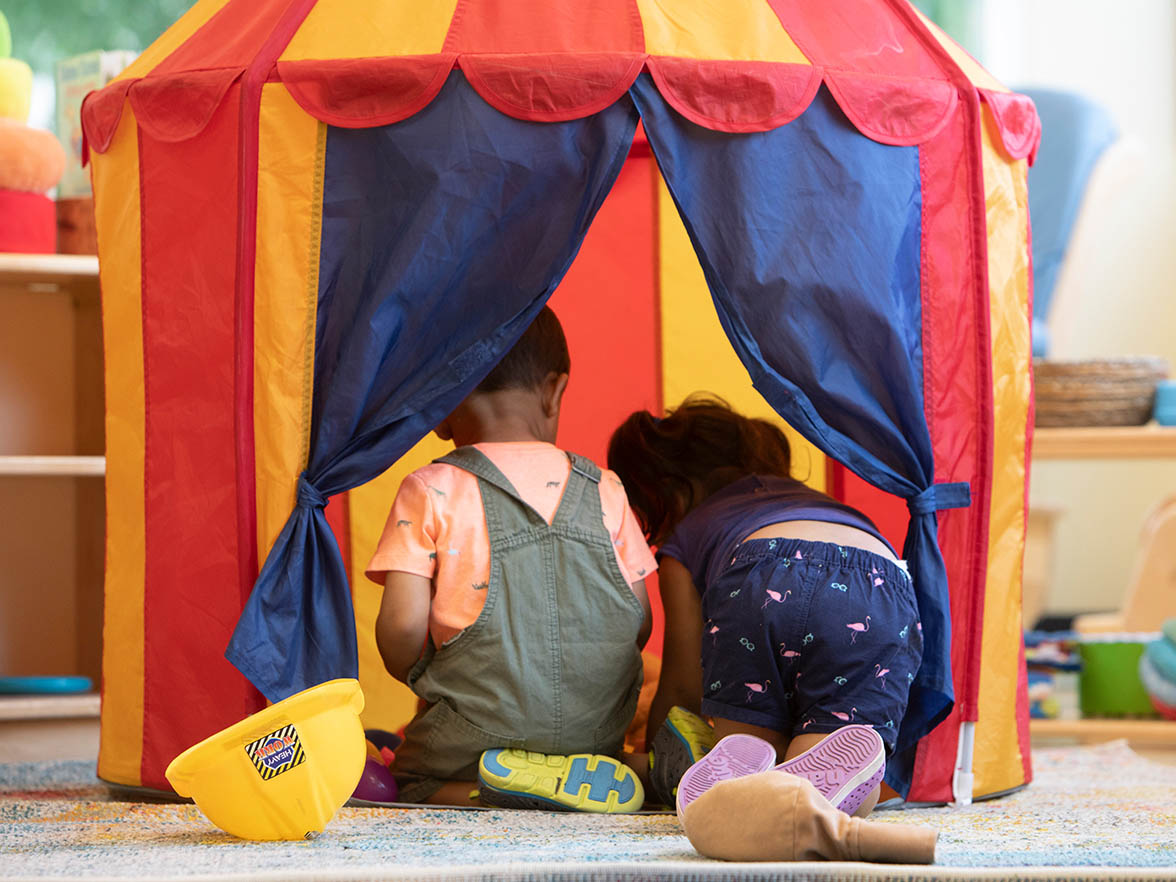 Environment as the Third Teacher
We believe in the Reggio Emilia philosophy that recognizes environment as a teacher. We carefully choose materials, and customize inspiring spaces that are respectful of children
Places where anything is possible
Every one of our spaces offers rich, open-ended experiences that engage children and allow them to confidently explore.
Curriculum in Action
Science Rocks
Learning Science in the Playground!
Bright Horizons at Hingham Shipyard
Teachers decorated the infant playground with sensory items such as ribbon mobiles, paper circle mobiles, and cellophane paper. By being exposed to a sensory-rich environment, the infants enhanced their scientific inquiry skills. As they watched the ribbons blow in the wind, they were introduced to the concept of cause and effect!
Toward a Better World
Working Together to Brighten Someone's Day
After a discussion about how not all children are able to be home during the holidays, the class gathered up colorful paper, markers, crayons, and other materials, and worked together to create cards for hospitalized children all over the country.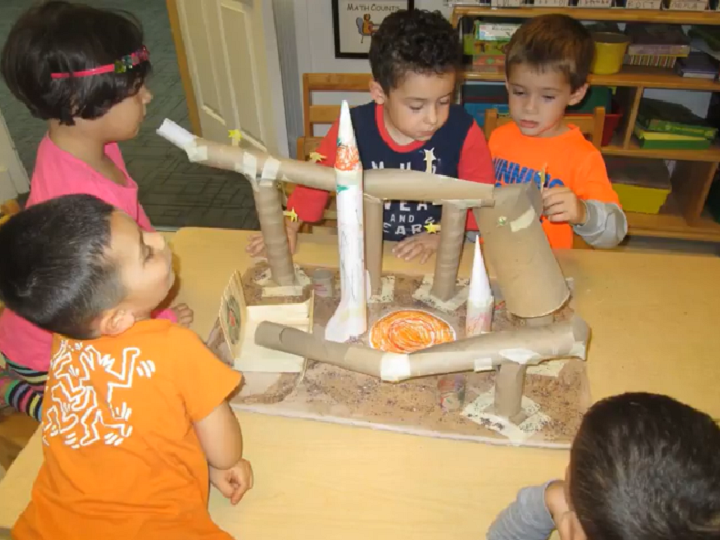 Math Counts
For All the Marbles!
Students divided into groups and designed their own marble runs by using paper tubes, cardboard, rocks, popsicle sticks, glue, and tape. Children experimented with the effects of changing slopes, the direction of incline planes, the positional directions of rolling objects, angles, and more.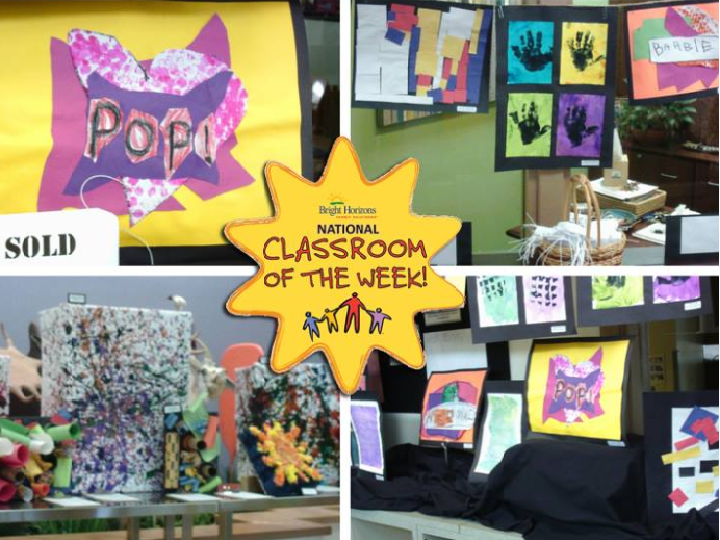 Art Smart
A Masterpiece for a Cause!
Bright Horizons at Prides Crossing
After learning about famous artists and various styles, students created their own artwork! The center then hosted an Art Showcase Auction where parents and staff bid on the children's work and the $600 raised in proceeds went to the Bright Horizons Foundation for Children!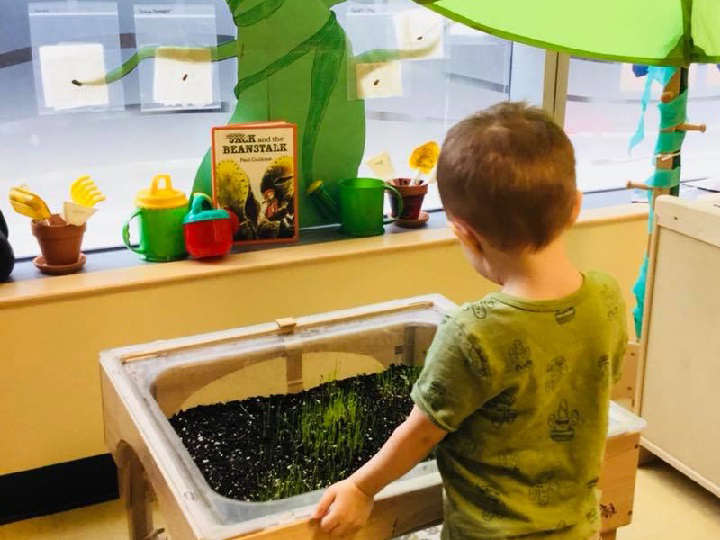 Well Aware
Learning the Impact of Plants!
Children learned how to germinate garden beans using the greenhouse effect and began the process of growing grass and wildflowers in the indoor garden. Learning to care for plants promotes an understanding of how important preserving our natural resources such as water, sunshine and soil are to grow and sustain life.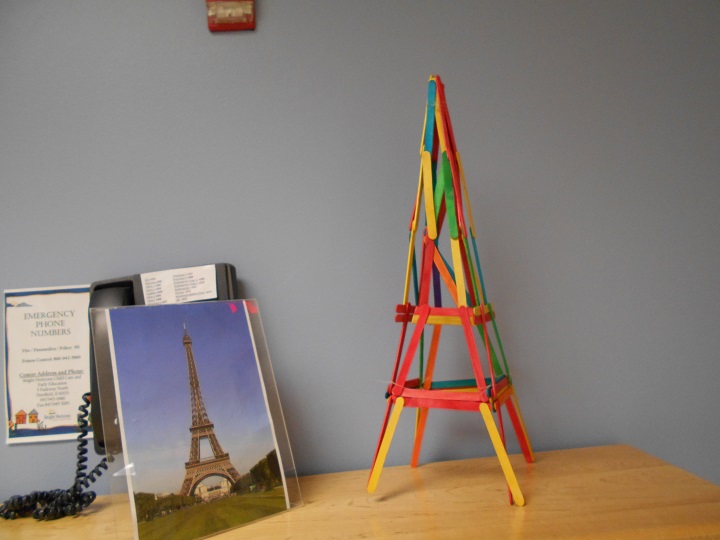 Language Works
A Lesson in Another Language!
Bright Horizons at Parkway North
Students celebrated diversity by participating in a month-long project about the country of France! After learning about the French language, each morning the students stretched while counting out loud to ten in French!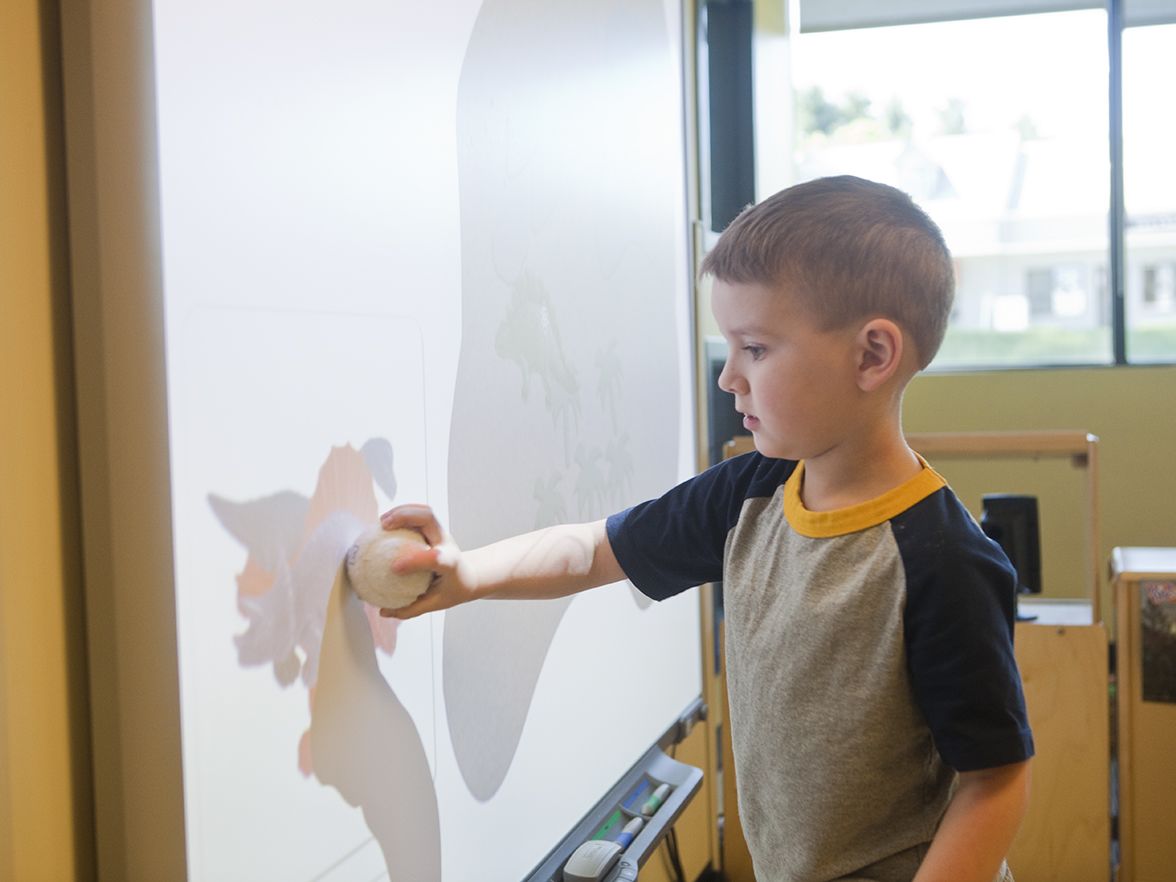 Technology in Our Centers
Technology and digital media can enrich learning experiences, but it requires more than passive consumption. We use electronic technology for collaboration, inquiry, research, and creation, and work with experts to ensure our approach is aligned with both emerging research and 21st century learning.
Get Started Today
Find a center near you to get started with Bright Horizons
Or call us to start the conversation 877-624-4532