Growing Readers Review: Fact Books for Kids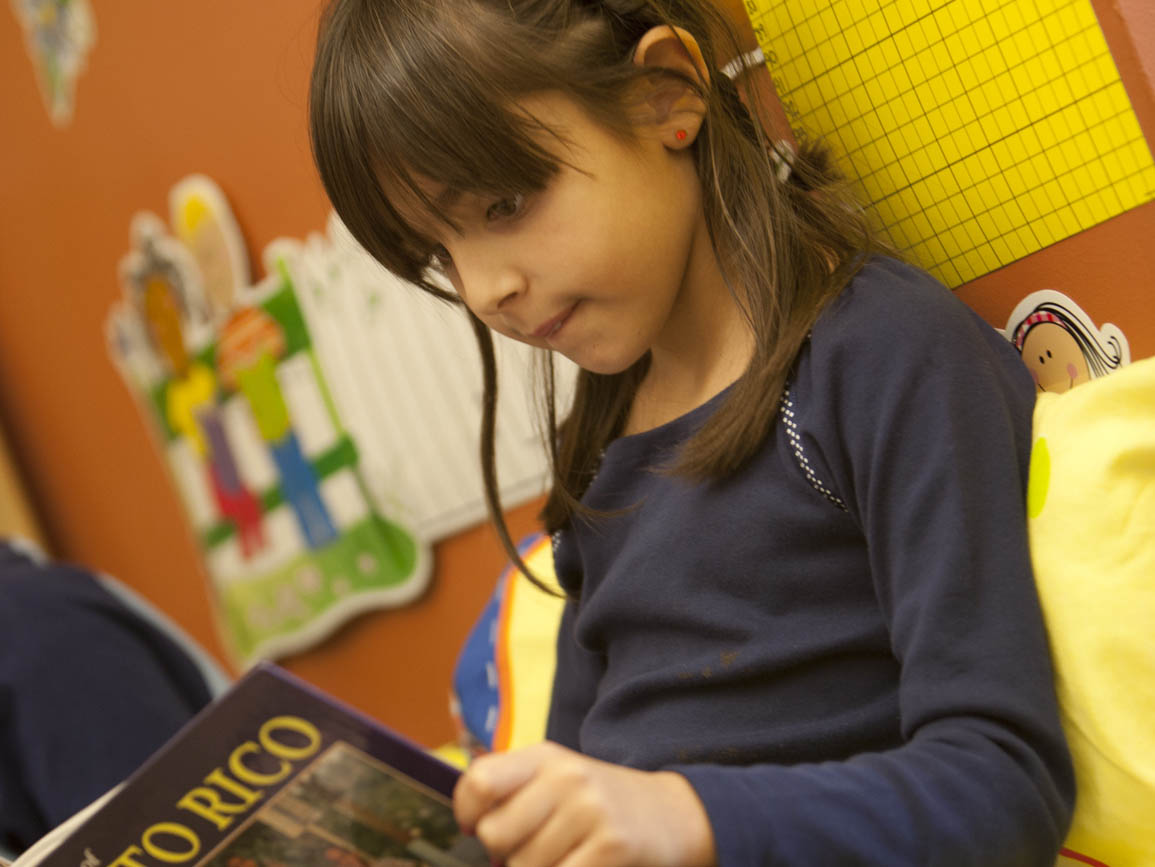 The Growing Readers program at Bright Horizons helps you share the joy of reading, cultivate an appreciation for books, and foster early literacy skills with your child. A panel of early education experts from our centers and schools reviews and recommends high-quality, first-rate children's books for all ages that your family can enjoy reading together. Our selections — Bright Horizons Books of Excellence —represent some of the best writing in children's literature, and include new titles, timeless classics, and hidden gems. Each quarterly review features a theme — like history, nature, or photography — that will spark discussion with your child about new concepts, and help to guide them through life's experiences. Bright Horizons Growing Readers makes it easy for you to choose quality literature that will enrich your child's life.
Consider this issue's Books of Excellence. Infants and toddlers may have their first glimpse of wildlife in Some Babies are Wild. These tiny readers – babies themselves – will gently learn about a variety of species in a way that may very well spark an interest in animals, science, and more. Mama Built a Little Nest is also a book about animals and science. And like Some Babies are Wild, it brings scientific facts back to concepts that children can understand: baby animals and their mamas, birds' nests and a child's bed. And what about a book that could bring out the inner da Vinci or Velazquez? Get into Art People may be just the prompt needed to spur an interest in art or in becoming an artist.
It is likely that today's young readers will get much of their future information from on-line sources that perhaps we can't even imagine. With a few electronic taps, they will have libraries of information at their fingertips. But touching, holding a book, enjoying the uniqueness of each volume now can create a joy of learning and a portal to new interests. Will reference books replace "Once upon a time....?" Of course not, but fact and fiction can live happily ever after in children's literature.
By Susan C. Brenner, EdD.
BOOKS OF EXCELLENCE

Get into Art People, written by Susie Brooks, School Age: This fascinating book offers children a window into art appreciation unlike any other. It's all about people and the many ways that famous artists have chosen to depict them. The book offers a unique historical perspective on some of the world's greatest works from Pieter Bruegel to Leonardo da Vinci to Roy Lichtenstein – and many in between. A brief biography of each artist and a description of the artist's chosen medium introduce the child to the work of art.



Mama Built a Little Nest, written by Jennifer Ward, illustrated by Steve Jenkins, Preschool: This beautifully illustrated book features interesting facts about a variety of birds and their unique nests - many of which are engineering feats. Did you know that an eagle's nest can be 5 to 6 feet in diameter or that hummingbird nests stretch as the babies grow? Learn with your child as you peruse this fascinating book together.



Some Babies are Wild, written by Marion Dane Bauer, photographed by Stan Tekiela, Infant & Toddler: A simple, rhyming text combined with exquisite photographs make this book a delight for young book lovers and those who read to them. The very youngest readers will enjoy the close-up shots of these wild babies and even some mamas at the end, and older readers will find fascinating facts in a section called Animal Extras. This book can be enjoyed on many levels and will be a family favorite for years.



A Teacher's Promise, written by Rachel Robertson and illustrated by Priscilla Prentice, Preschool: For the second time this year, Growing Readers Review celebrates our own Bright Horizons author, Rachel Robertson, Vice President of Learning and Development, and her newest work, A Teacher's Promise. Written from a teacher's point of view, the book highlights all the fun and learning that will happen in a young child's classroom.


NOTABLE CHILDREN'S BOOKS

Vegetables, written and illustrated by Sara Anderson, Infant & Toddler: This board book introduces vivid illustrations of delicious vegetables with a playful rhyme sure to catch infants' and toddlers' attention. Each page encourages children to identify, classify, and count every yummy food item.


Daytime Nightime, written and illustrated by William Low, Infant & Toddler: Young children will love identifying the different animals found in this stunning picture book. The vivid illustrations of animals basking in the sun or reflecting in the moonlight are sure to please young readers.

Feathers: Not Just for Flying, written by Melissa Stewart and illustrated by Sarah S. Branner, Preschool: This book captures the excitement you feel when you find a beautiful bird feather lying on the ground and enhances that feeling with the engaging facts about the birds that lost those feathers!

How Dinosaurs Really Work, written and illustrated by Alan Snow, Preschool: Take a journey through the Mesozoic era to see how paleo artists bring history to life by recreating prehistoric images according to current knowledge and scientific evidence.


Scaly, Spotted, Feathered, Frilled: How Do We Know What Dinosaurs Really Looked Like?, written and illustrated by Catherine Thimmesh, School Age: Take a journey through the Mesozoic era to see how paleo artists bring history to life by recreating prehistoric images according to current knowledge and scientific evidence.

Look Up! Bird Watching in Your Own Backyard, written by Annette LeBlanc Cate, School Age: This reference book introduces children to bird watching and is chock-full of intriguing facts, many told from the point of view of the bird. Children will have fun while learning about classification of birds, migration, birds' habitats, and more.
Categories in this article:
Topics in this article: