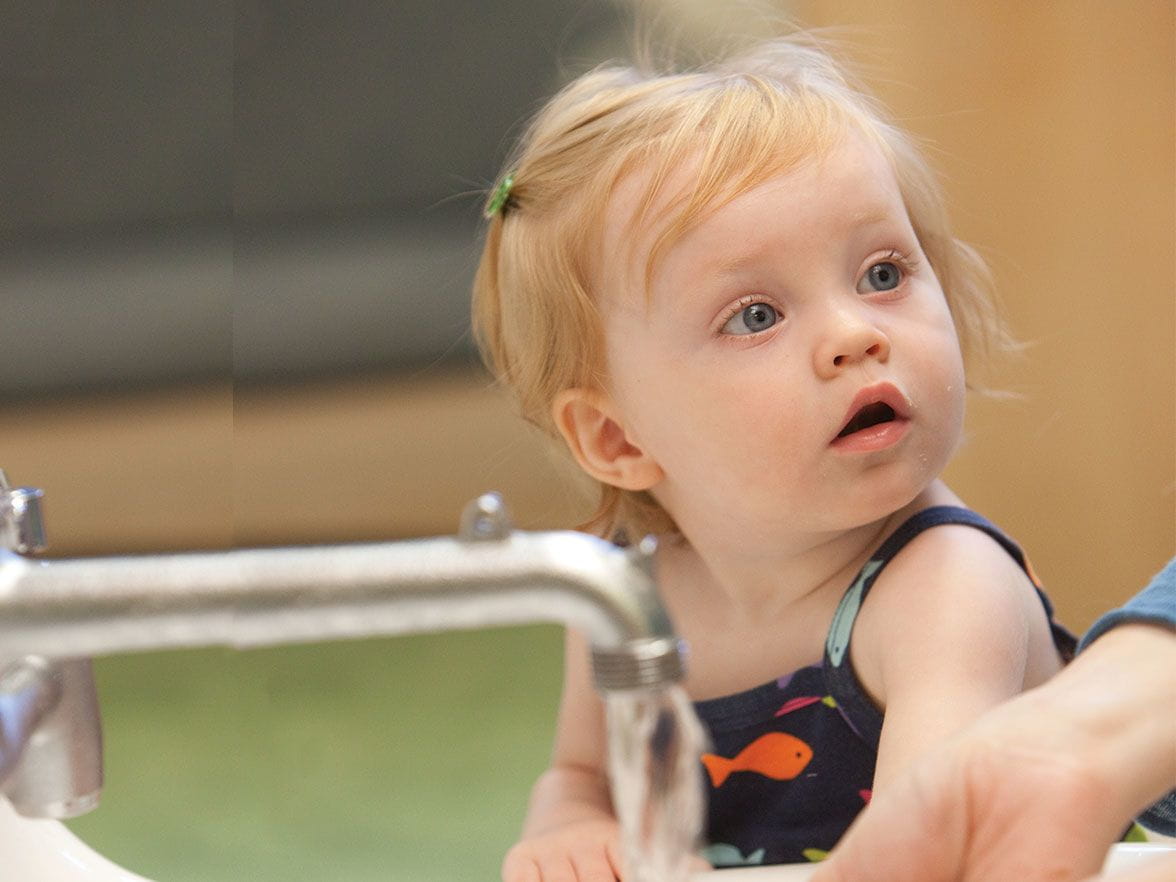 Health & Safety at Bright Horizons
Bright Horizons is trusted by parents around the world — including many doctors and nurses on the frontlines of COVID-19 — to care for their children. Learn about our enhanced health and safety practices, in response to the pandemic, for full-time, back-up, and partner centers.
Watch Video
Our Enhanced Protocols
Our enhanced health and safety protocols align with CDC recommendations, as well as state and local requirements. We continue to consult with experts and monitor updated guidance to ensure our protocols evolve with new learning around COVID-19, so that children, families, and teachers are protected.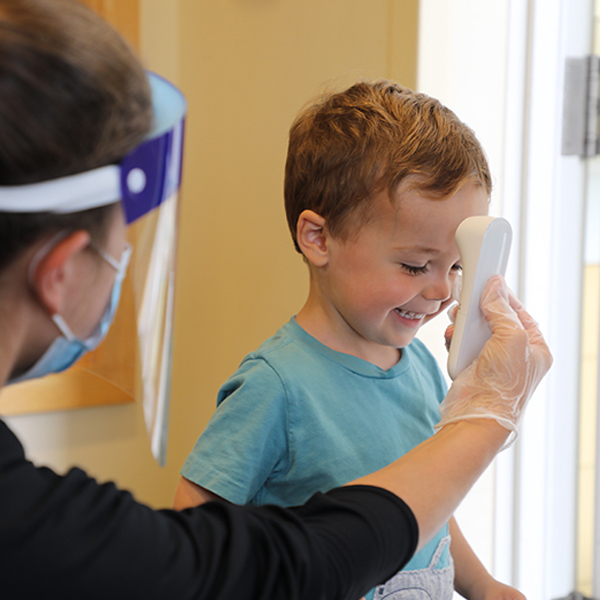 Health Screenings and Face Coverings
Daily health screen and temperature checks are required for all adults and children in the center. Adults in the center wear masks or face coverings at all times.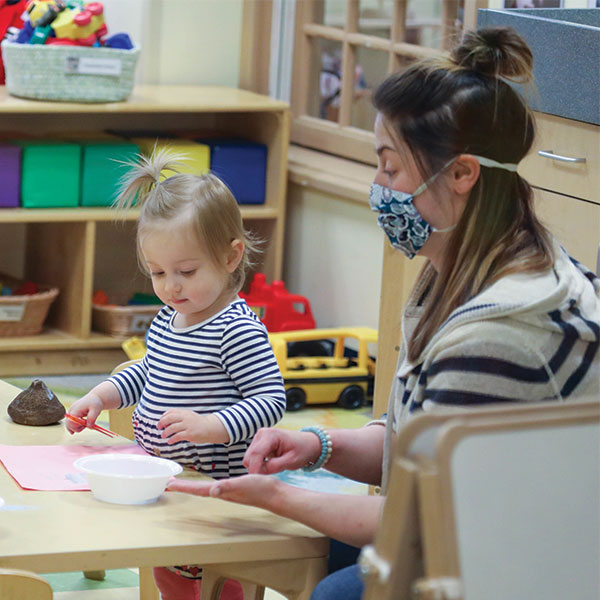 Distancing and Classroom Size
We will practice physical distancing by reducing classroom sizes, keeping consistent groupings, and limiting outdoor play limited to one group at a time.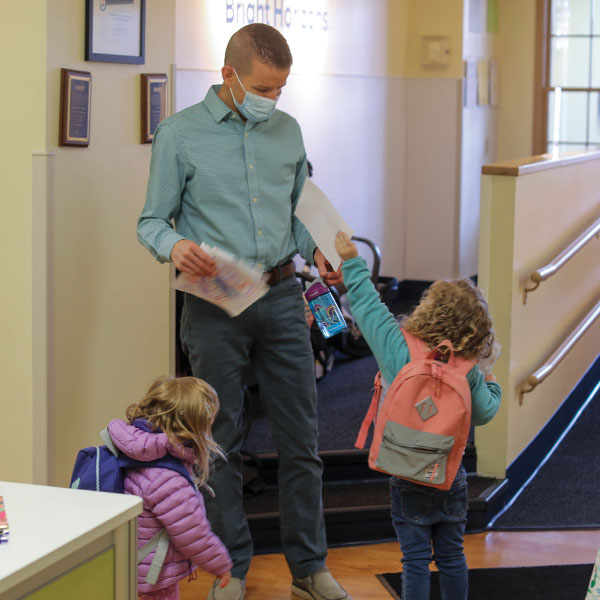 Updated Visitor Policy
Essential visitors, including families dropping off and picking up, will be limited to the lobby. Nonessential visitors will not be permitted in the center.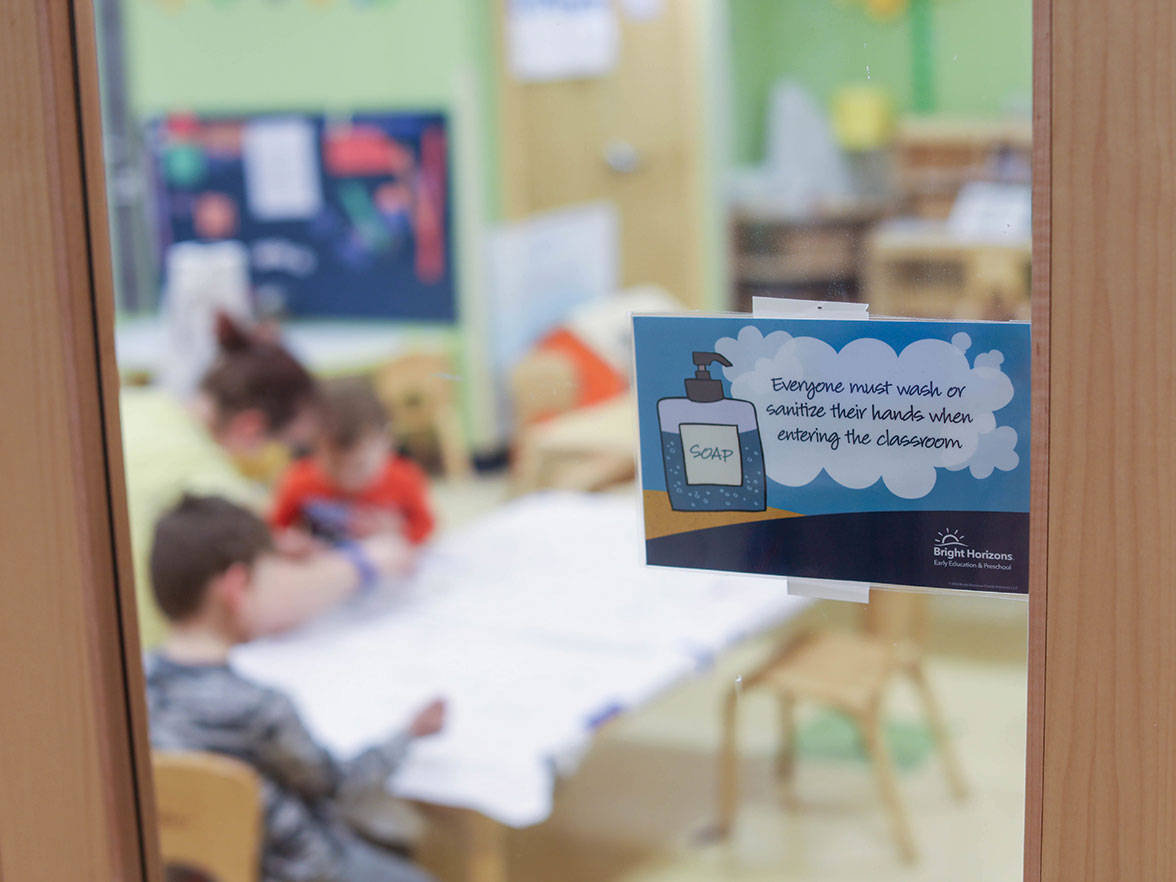 Partnering for Safety
We developed Enhanced Health & Safety Protocols for all of our centers in partnership with pediatric infectious disease specialist Dr. Kristin Moffitt of Boston Children's Hospital. Download the PDF to read the details of our COVID-19 protocols.
Your Child's Well-Being
Our focus is on the health, safety, and well-being of each child and family — that also includes emotional well-being. Our daily classroom activities include mindfulness, recognizing emotions, empathy development, and friendship building.
Watch Video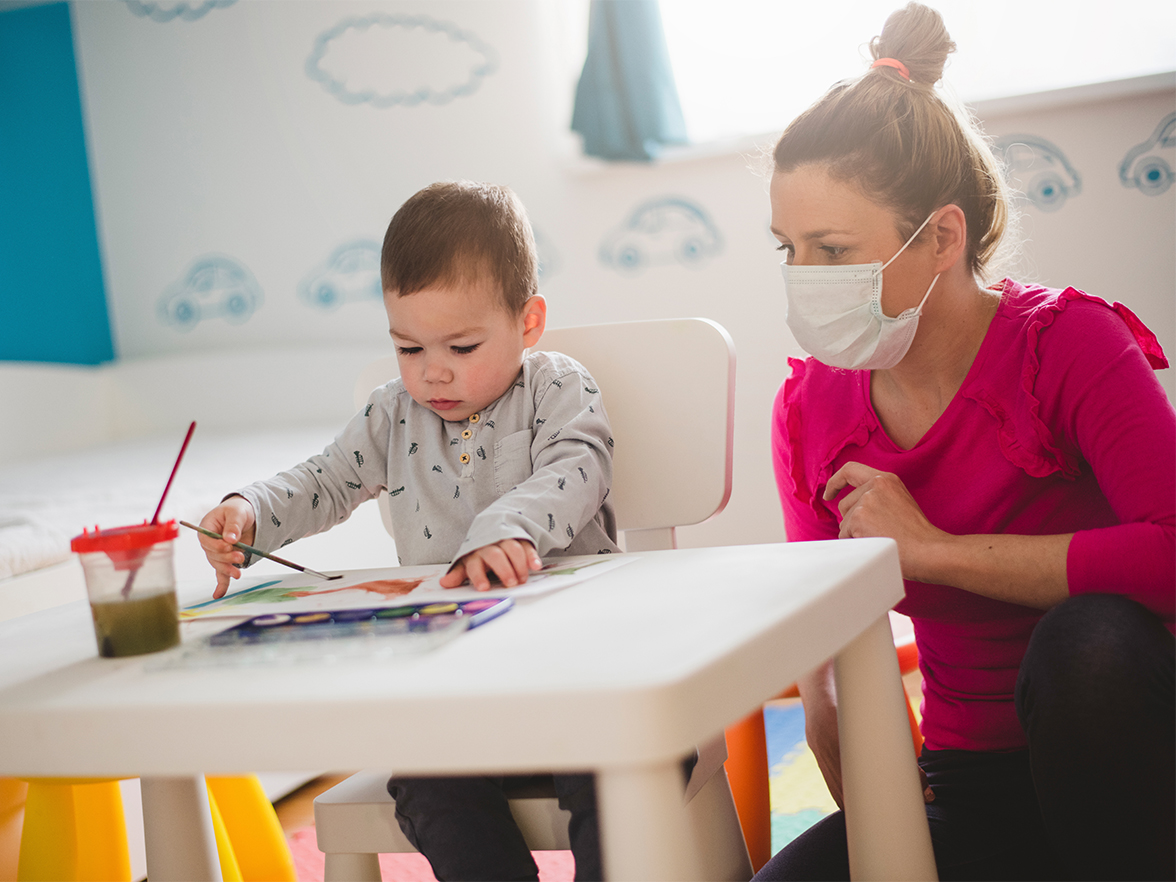 Safe Back-Up Care at Home
Bright Horizons is trusted by working families to provide safe, reliable care in their homes, especially during these times when work-life needs continue to evolve. Learn how our care network can support your care needs at home with new COVID-19 protocols.
Watch Video
Health & Safety
Child Care Checklist
As you explore child care options that offer enhanced safety precautions, while still providing enriching learning experiences, use this health and safety checklist to help you confidently evaluate the COVID-19 protocols in place at each of the programs you consider.
I'm not worried about her now, and I've never been worried about her. That center has become family to us. You never think someone is going to care as much about your child as you do. But I really think these teachers do. Their hearts are gold.
- Dr. Julia Rosebush, pediatric infectious disease specialist
Knowing my children are being cared for by the amazing caregivers at Bright Horizons has dramatically decreased my fears. I know my kids are not only safe, but happy and learning. I love that they have a structure that allows them to maintain some normalcy.
- Dr. Robyn Howarth, pediatric neuro psychologist
They've really been very receptive to hearing our ongoing feedback as we navigate this together. The staff has done an amazing job. It puts my mind at ease knowing that the center has remained a safe place of structure and normalcy.
- Dr. Robyn Howarth, pediatric neuro psychologist
There's not a minute I worry. I never say 'I hope she's ok;' because I know she's ok. She's happy when I drop her off, and happy when I pick her up.
- Maloise Jean, nurse practitioner
He [the center director] sent us updates every time something would change. And his updates made it clear they were following CDC guidelines and that they had someone who they were relying for information. And what he was sending me was spot on. I didn't have time to keep up with the day care. And I didn't have to. It was nice to know they were on top of it so I didn't have to be – and I didn't have to worry.
- Stephanie Carraway, Infection Preventionist
FIND THE RIGHT PROGRAM FOR YOU
Search by zip code to look for a center near you