Do you hear that sound? It's the sound of the air being let out of summer.
It's not just the hydraulic hiss of the school-bus door. It's the honking horns, the sad, "closed for the season" signs on the ice cream shack; the general malaise of life gearing back up in earnest:
Traffic is awful

School has a half day (already)

Lunch boxes have to filled (again)

The common app has launched (have we mentioned essays need to be written?)

Summer helpers are back in college

Tuition payments are pending

Pumpkin…everything
As night-before-workweek dread goes, yesterday (Labor Day) was like Sunday scaries…on steroids.
So…at this intersection of summer and not summer (and before we all start planning next summer's camp and vacation), we wanted to wish everyone a good start to fall 2019, and point you to resources to help everyone (you and employees) get through September and beyond. First up: a webinar on the strategy some of the most well-known employers are using to avoid absenteeism up and down their workforces.
Finally, something else that always happens this time of year: we sadly have to say goodbye to our awesome summer interns.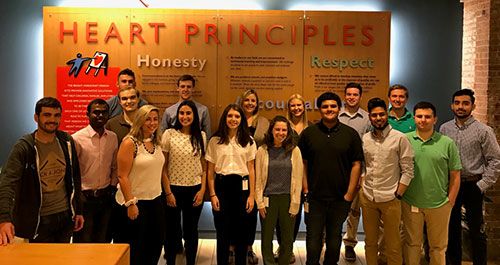 As students return to campus, we send a giant, "thank you!" to our hardworking class of 2019: Isabella, Cilviano, Ciara, Emma, Stephanie, Nicole, Owen, Beau, Venkatesh, Ryan, Lucas, Billy, Shivank, John, Kyle, Haris, Lauren, Michael, Evan, John, Caroline, and Julia. We heart you all. Good luck in the new school year -- we'll miss you!
As for the rest of us – 113 shopping days 'til Christmas (you're welcome).
Welcome back, everyone!