Award-Winning Teacher Honored by Obama Foundation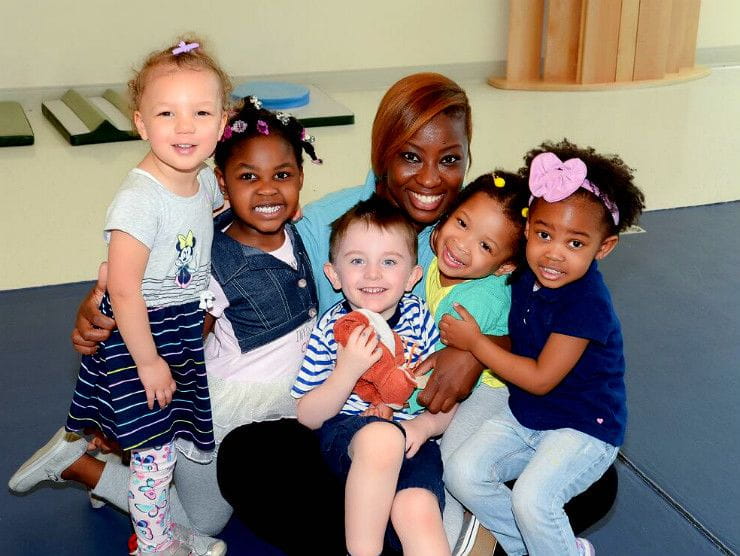 February 1, 2019 – Candice Washington, education coordinator at the University of Chicago Child Development Center Drexel managed by Bright Horizons was recently honored as a Community Leader by the Obama Foundation. Recognized for inspiring a love for literacy in her community through founding her non-profit organization Brown Books and Paintbrushes, Candice was invited to the Obama Foundation Summit for the second year in a row.
Brown Books and Paintbrushes was created in August 2018 to empower, develop, and educate young children through art, literacy, and cultural programming focused on African-American culture and healthy racial identity. A group of Candice's colleagues formed the Board of Directors for the organization, creating the mission that emphasizes the importance of embracing each child's racial identity and the joy in human diversity and inclusion. In partnership with families, professionals, and early childhood educators, Brown Books and Paintbrushes supports the youngest members of humanity by providing age-appropriate programming for children and resources for families and provides education and resources related to race and African-American culture.
"Thanks to the Obama Foundation for an enthralling and inspiring few days of powerful demonstrations of humanity, change-makers, and people from all over the world with real ideas for the future," Candice said. "I am so thankful to have been a participant. It was great to witness women athletes, creatives and arts and culture as such an essential part of the conversation."
Candice has had a passion for early education since she was young, being the oldest of six siblings and the mother to two teenage sons. In turn, it is no surprise that Candice has gone above and beyond in her ten years teaching at Bright Horizons. Currently serving as education coordinator at the center, she supports teachers in planning their curriculum.
Candice was recently awarded with the prestigious 2018 Janice Hill Award, chosen as one of 17 teachers providing exceptional education and care from among more than 30,000 employees at Bright Horizons. In her tenure with the company, Candice's classroom was even chosen as the National Classroom of the Week. To celebrate, a diversity party was held where each family brought in a special dish or artifact from their homeland to share with the class. Stories were told, there was a singing and dancing, and everyone left the party with a better understanding of the incredible diversity that exists within their own classroom.