Early Childhood Teachers Receive Prestigious Industry Award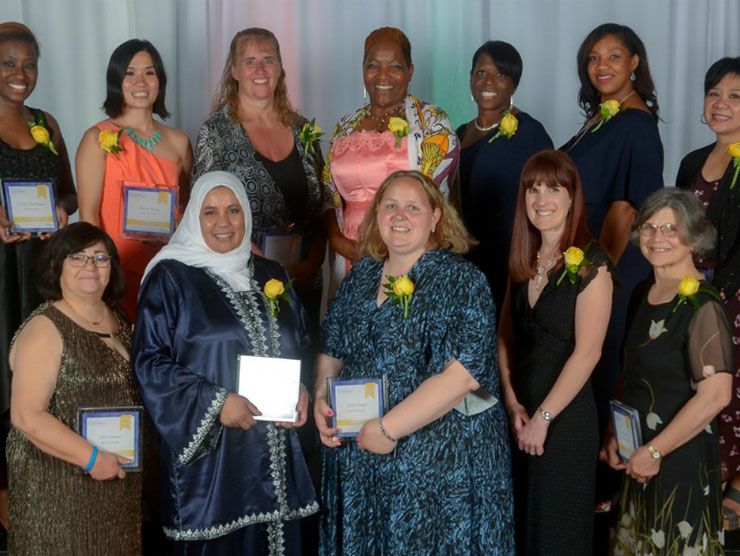 September 7, 2018 – Seventeen Bright Horizons teachers from across the United States were named winners of the Janice Hill Memorial Award. Bright Horizons Family Solutions®, the world's leading provider of employer-sponsored child care, back-up care, early education, and work/life solutions, honored the recipients with the prestigious award at the company's Awards of Excellence event, held in Orlando, Florida.
Each year, the Janice Hill Memorial Award recognizes teachers from among the more than 30,000 who work at Bright Horizons child care and early education centers across the U.S., Europe, and Canada. The winners listed below were recognized by their peers, child care center directors, and parents of the children in their care for their dedication to excellence in early education.
The award is named in memory of Janice Hill, a teacher at the Bright Horizons Campbell Child Care Center for 10 years, who dedicated her life to children and families before she died of cancer in 1998. The award winners demonstrate excellence in early childhood education, build supportive relationships with families, and have a strong commitment to the field of early education. These are the same qualities that made Janice Hill such an exceptional teacher.
At the conference where the Janice Hill Awards were presented, Bright Horizons also announced its Early Education Degree Achievement Program that will provide free college tuition for all full-time employees in the company's early education centers and preschools. The program is the first of its kind in the education field and will allow employees to earn an associate and bachelor's degree in early childhood education for free. Bright Horizons employees taking advantage of the program will not have to pay for any expenses out of pocket, including tuition, fees and books. And unlike a traditional tuition reimbursement program, employees will not need to find a way to pay for the expenses up front. By offering this program, Bright Horizons is also continuing its mission to raise the bar for quality in the field of early childhood care and education.
Winners:
Lovell Favor, McNeil Child Development Center
Moulouda Jermouni, Booz Allen Hamilton Family Center
Lawanda Scott, UMiami-Canterbury at Gables
Elise Zeinoun, Capital Metro Child Care & Early Learning Center
Elisheva Berrios, Bright Horizons at 200 Liberty Street
Candice Washington, U Chicago Child Development Center Drexel
John Toth, Jr., Brookfield Academy- Livonia Campus
Debra Haight, Bright Horizons at Beacon Hill
Jessica Pitrowski, Bright Horizons at Pewaukee
Julie James, Bright Horizons at Research Triangle Park
Vincent Domenech, JP Morgan Chase Midtown
Lupe Rodriquez, Kadlec Child Care Center
For more than 30 years, Bright Horizons® early education centers and preschools have been helping children around the world develop confidence and a passion for learning. Bright Horizons is committed to the field of early education and to practices that guide each child's social, physical, emotional, and cognitive development. Bright Horizons' emergent curriculum approach is designed for this purpose, enabling teachers to tailor activities and projects for the specific interests and skills of each child in the class, with the goal of preparing students for success in school and in life. For more information on our curriculum, click here.