Top Healthcare Companies Betting on Education Benefits to Help Address Talent Crisis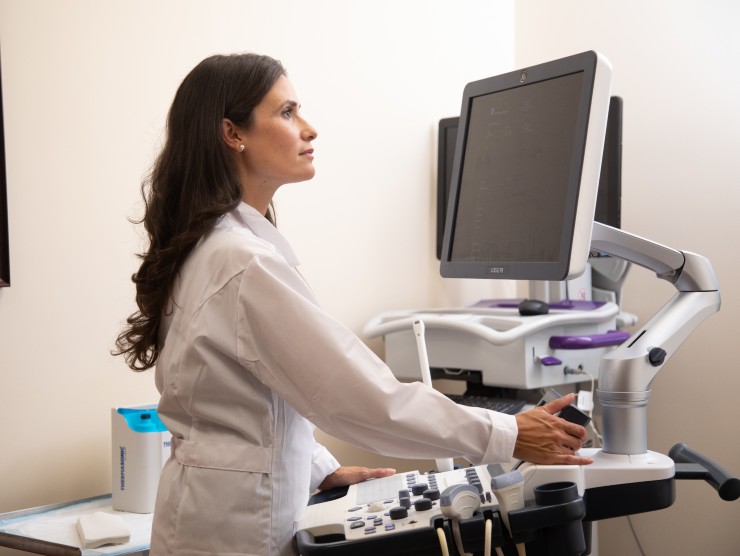 EdAssist by Bright Horizons reports no-cost degrees, reskilling, and expanded tuition reimbursement programs have become a strategic imperative as healthcare employers fight to recruit and retain talent
December 6, 2022 – EdAssist by Bright Horizons, the nation's leading provider of workplace education benefits, today released new data showing a significant increase in healthcare companies offering free college, reskilling programs, and related employee education benefits as the industry fights to stave off an unprecedented labor shortage.
The healthcare industry is facing a significant clinical capacity gap, including a current shortage of 23 million clinical professionals in the U.S. and a projected deficit of 2.1 million nurses by 2025. To combat this labor crisis, healthcare companies are rapidly increasing their education benefits offerings in a bid to attract new employees and upskill current workers into in-demand jobs like respiratory therapist, surgical tech, medical assistant, and nurse practitioner, among others.

In 2022 alone, EdAssist has seen a remarkable 33% increase in the number of health care companies offering free college as a strategy to attract and retain talent. Businesses that have recently added no-cost degrees to their benefits offerings include Orlando Health, Memorial Hermann, OhioHealth, and Prisma Health.

Extending tuition reimbursement perks to part-time workers, providing career coaching, and offering student loan repayment benefits are also trending, with companies like Davita embracing these tactics to help bolster a talent pipeline and fill critical job openings.

These and other education benefits were recently spotlighted in a report from the Josh Bersin Company entitled "The Future of Careers in Healthcare Building Tomorrow's Workforce Today." Not only do these programs help healthcare companies build capacity and close labor shortages, they also "democratiz[e] careers and brin[g] highly qualified jobs to populations that may never have had access."

"Make no mistake, the healthcare industry is facing a serious tipping point," said Dr. Jill Buban, Vice President and General Manager of EdAssist. "More companies in the healthcare industry and beyond must make these strategic investments in education and training, not only to fill existing openings and meet patient demand, but also to make sure they are fostering an equitable pipeline of talent for the future. With the talent wars raging, there's no question that free college and other education benefits that lead to real career growth have moved from a 'nice-to-have' to a non-negotiable for many."

Attracting and retaining talent is increasingly dependent upon the value proposition offered by employers. A 2022 Education Index report released by EdAssist found 80 percent of employees say they would be more loyal to employers who invest in their education, and 79 percent report they would choose a job based on education benefit offerings. These data points, along with similar findings from the Pew Research Center and McKinsey & Company, provide a clear directive to employers: investing in workers' career growth is critical to a successful talent recruitment and retention strategy.

Dr. Buban added, "Lack of career growth is the number one reason employees left jobs in the last year. In this tight labor market, employers simply must do more to recruit and retain good workers, and free college is a smart strategy to help companies nurture talent and build skills from within. Additionally, career pathways, tuition reimbursement, and student debt repayment programs can be powerful tools for career growth and advancement for employees – and right now, workers are prioritizing these opportunities to climb the career ladder."

The Education Index also confirmed three-quarters of employees (73%) feel new skills would give them more job opportunities, and a similar proportion (70%) feel pressured to develop skills in order to succeed in their current field. When asked which education benefits they are most interested in, employees rank fully paid degrees as number one.

Dr. Buban recently spoke with Wall Street Journal reporter Meena Thiruvengadam about the popularity of no-cost degrees and underscored the importance of making it as easy as possible for students to take advantage of education benefits. Read the article here.

To learn more about EdAssist by Bright Horizons and no-cost degree programs, visit https://www.brighthorizons.com/edassist-solutions.
About EdAssist
EdAssist by Bright Horizons is a leading provider of workforce education solutions, reaching more than seven million adult learners through partnerships with more than 200 of the world's largest employers to deliver high-quality, affordable education programs designed to recruit, retain, and grow talent. In collaboration with over 200 post-secondary institutions in the U.S., EdAssist designs strategic education benefits programs that help build a talent pipeline for in-demand roles, fill skill gaps, and help companies develop the workforce necessary to innovate, grow, and compete in the global economy.