Booz Allen Hamilton Family Center Graduate's Career Path Comes Full Circle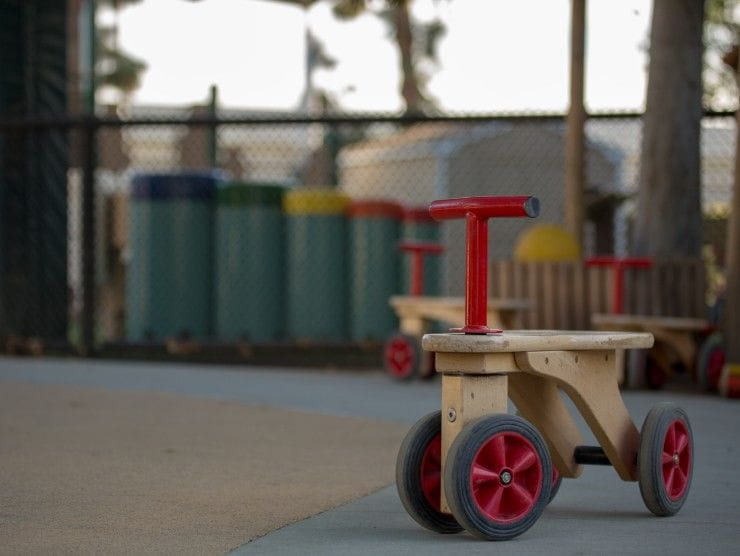 October 28, 2021 – When Thomas Base graduated from the Booz Allen Hamilton Family Center, a Bright Horizons child care center operated for the employees of Booz Allen Hamilton consultancy firm in McLean, VA, he had no idea that he would be back years later working as a full-time consultant for the firm.
Thomas attended the Booz Allen Hamilton Family Center as a toddler up until kindergarten and recently graduated from the University of Virginia with a B.A. in Biology and a minor in Psychology. He was hired by Booz Allen as consultant in the Health market this past summer.
"After reconsidering a premed route, I decided that I would be most happy pursuing a career in consulting while still staying in touch with my health sciences background," says Thomas. "I really enjoy collaborating with others to solve intriguing problems, and thought consulting would be a perfect fit for me."
The Booz Allen Hamilton Family Center is NAEYC accredited and endorsed by the Eco-Healthy Child Care program. The center's curriculum encourages play-based learning and includes all of the Bright Horizons proprietary programs, such as Science Rocks, Art Smart, Math Counts, Language Works, Well Aware, Caring Matters and Toward a Better World. The center also promotes healthy living with weekly yoga, access to outdoor playgrounds and healthy food options.
Thomas attributes the education he received and his experience at the center with preparing him for his future.
"I learned a ton of life skills, including proper table manners, basic anatomy, and grammar and language skills," says Thomas. "I also learned how to socialize and interact with both adults and people my age. I think acquiring these skills at such a young age had a very positive impact on my performance and development in school."
Thomas is one of two graduates from the Booz Allen Hamilton Family Center that has taken the full-circle route to come back to Booz Allen as a full-time consultant.
"It just feels right coming back to Booz Allen. Since this organization has given so much to me at a young age, I am now able to give back as a valued employee and good co-worker," says Thomas. "It is comforting to know that Booz Allen has always provided a home for me."
To learn more about Booz Allen, visit here.

To learn more about Bright Horizons early education and preschool curriculum, visit here.