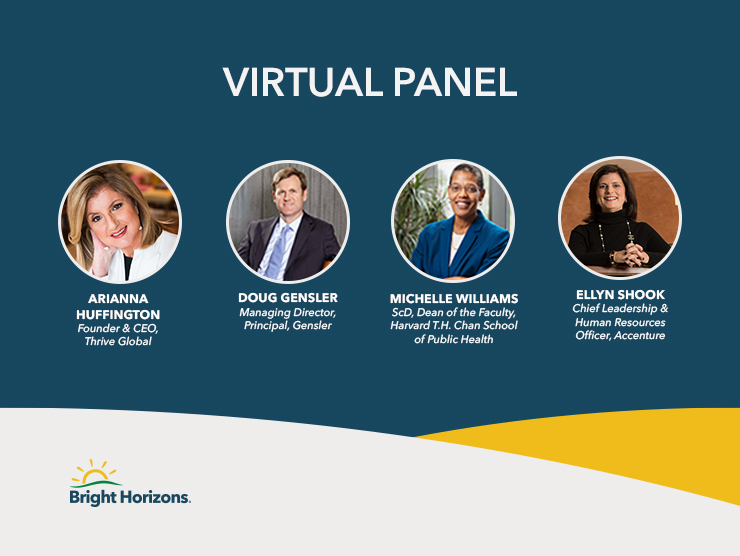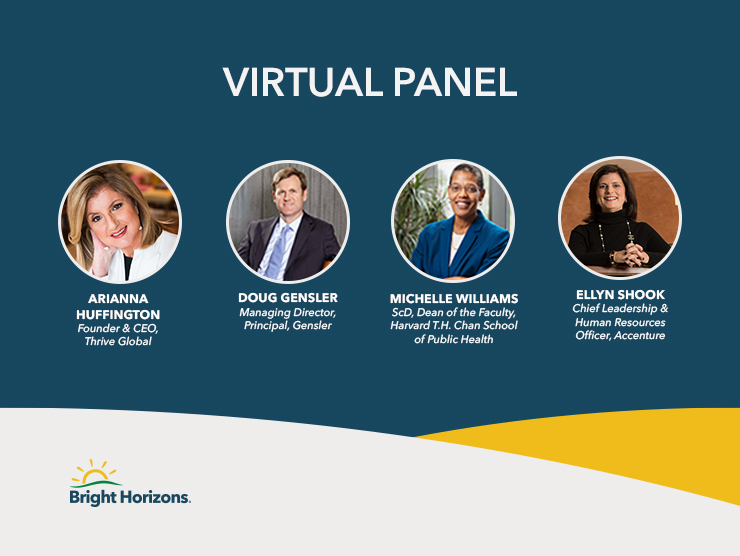 Major life disruptions due to COVID-19. Outrage over racial injustice. Heightened anxiety over returning to the office. Your employees aren't the same people they were just a few months ago. And it's going to take more than simply reopening doors to meet them where they are today.
In a panel moderated by Bright Horizons' CEO, Stephen Kramer, leaders from business, media, and public health discuss the radically shifted landscape employees are facing and the important steps employers must take to prepare for the future of work:
Supporting employee mental and physical wellbeing
Adapting corporate culture and employee communication
Leading purposefully through uncertainty
Leaders are being called to step up. Watch the on-demand panel to gain new perspectives on what employees need and how employers can respond with lasting actions and innovation.