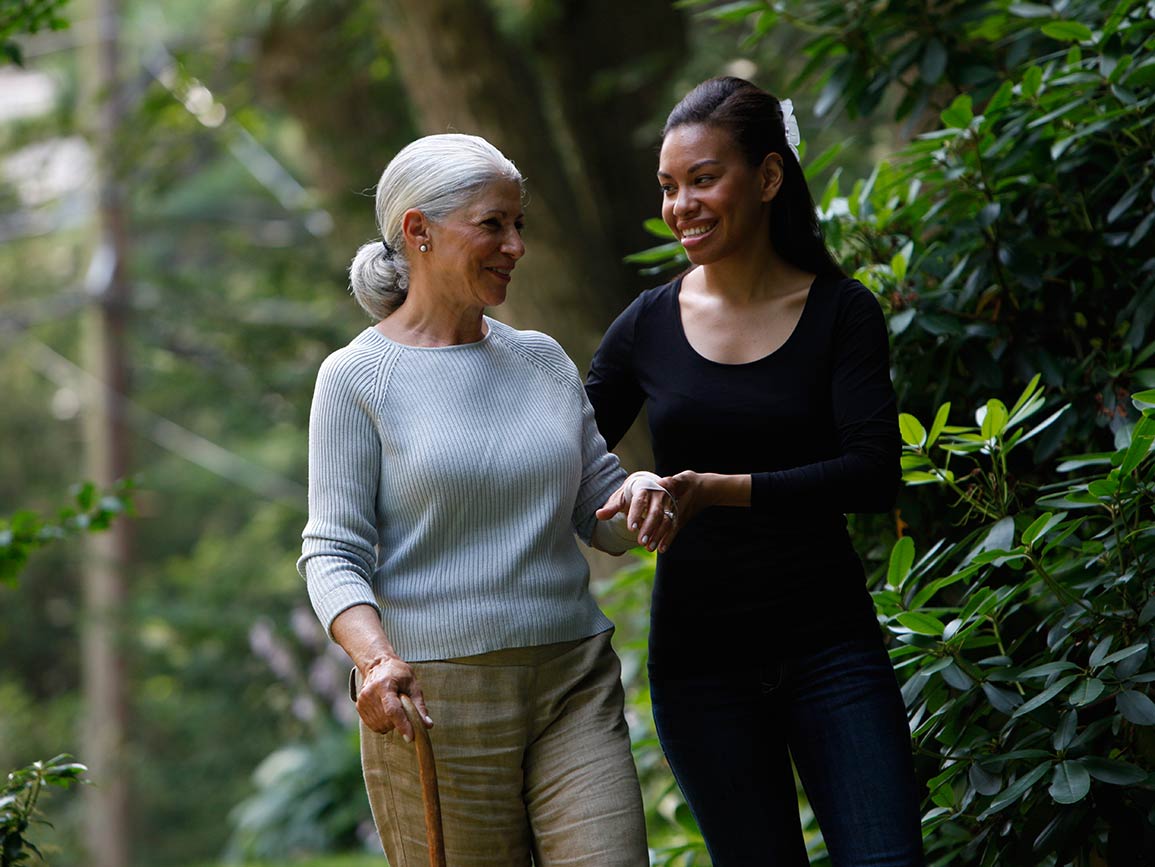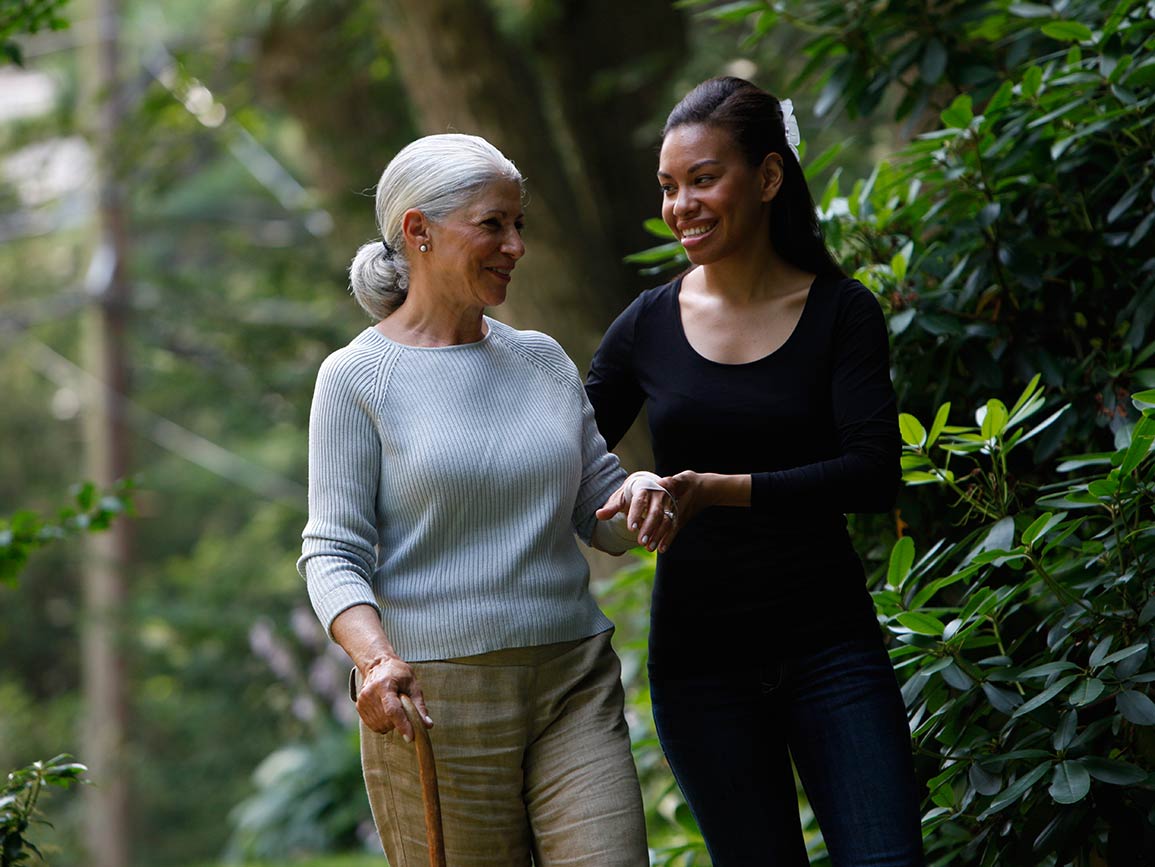 There's no doubt about it — caring for a parent or an older relative is hard. And when you have that responsibility, on top of caring for your own family, working, and everything else on your plate, it can be a lot to deal with. As you experience this role change, you probably have many questions, and we're here to answer them.
Who's going to care for Mom or Dad? And how? You might automatically assume it's going to be you. But remember: caregiving takes a village — and calling on that village can help. But first, think about what you can do, not what you want to do. Will you be able to provide the level of care that your loved one needs? Are there cognitive or physical issues, such as Alzheimer's or Parkinson's, that require professional assistance? Don't be afraid to seek support.
What about housing? Where will everyone live? Where do we start? Don't assume you know what your loved ones will want. Of course, their housing depends on the level of care they need, as well as finances, but it's important to ask them where they'd prefer to live. There are many different housing options, including aging in place (this might include rehabbing the house to fit your loved one's needs), congregate housing (living with others in a household environment), group living (such as an assisted living facility), and continuing care retirement communities (a community your loved one can enter when he or she is independent and gradually move through the continuum of care).
Who's paying? And how? How do I help my loved one with finances? While finances can be a touchy subject, they're incredibly important, as they'll impact housing, legal issues, and more. Keep in mind that there are many different ways your loved one can pay for care and housing, including savings, annuities, pension plans, reverse mortgages, long-term care insurance, veteran benefits, Medicare, Medicaid, and more. Working with a licensed accountant who has expertise in elder care can be a great idea and give you peace of mind, and the FDIC and NIH provide valuable financial resources for seniors, too.
What about legal "stuff"? What's required? Can we plan ahead? The legal side of things can get tricky — there are a lot of moving parts, different documents, and things you need to be aware of. Don't be afraid to consult with an attorney who has expertise in elder care. Here's a list of the "stuff" that should be on your radar:
Healthcare proxy – this gives someone (a family member, friend, or other designee) the opportunity to talk with a medical provider about the elder loved one's care
Applications – your loved one will need to apply for Medicaid and VA benefits, if applicable
Power of attorney – this allows someone who's been designated by your loved one to monitor finances and manage affairs
Advanced directive – this statement shows what your loved one wants his or her care to look like and how he or she wants to be treated when the need arises
What about the emotional side of things? You're probably feeling overwhelmed, exhausted, impatient, guilty, or all of the above. It can be hard to make decisions, and you likely just want everything to get better. You might feel like others don't understand what you're going through, or you might feel obligated to care for someone you aren't that close to. But, you are not alone. These feelings are common…and normal. Talking about them can help. Look into a support group for caregivers, which can be a great sounding board and helpful resource.
How can I prioritize self-care? In the midst of it all, don't forget about yourself. Self-care is important and helps you be more effective in caring for your loved ones. Try doing something healthy — even if it's just for a few minutes each day. Or, download a meditation app or consider other calming methods (shut off your phone or take a short vacation).
Remember: you don't have to do it all. Your role in caregiving is figuring out how to move the agenda forward. Be sure to check out the benefits offered by your employer, too. You may have access to a variety of resources, such as back-up care, resources for assessing elder care needs, and assistance finding long-term care.
About the Author
Bright Horizons
Bright Horizons
In 1986, our founders saw that child care was an enormous obstacle for working parents. On-site centers became one way we responded to help employees – and organizations -- work better. Today we offer child care, elder care, and help for education and careers -- tools used by more than 1,000 of the world's top employers and that power many of the world's best brands