In 2020 we brought the Smithsonian® into our classrooms with the introduction of Discoveries, a series of project challenges using artifact images from the renowned Smithsonian collection. It's an exciting collaboration that gives children a window into history, their world, and the greater universe around them — all without leaving our centers.
Museum of Me
This Museum of Me at-home activity brings museum learning from the classroom into your home. Inspired by the resources designed for Discoveries, our Museum of Me activity was curated for families to do at home with their child. The act of pulling together a collection of favorite things, memories, and other pieces allows a child to tell their "story" in a visual way.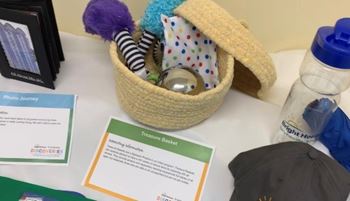 To create a Museum of Me in your home, simply print off the resources linked below.