What is Toddler Preschool?
What is Toddler Preschool?
Bright Horizons is More than Daycare
Early Education & Preschool for Toddlers
Every child has a different way of learning. Bright Horizons teachers take the time to figure out what interests each toddler and zero in on those things that spark curiosity and make learning fun. Our goal is to provide personalized care that enables children to become the leaders, artists, and innovators they're meant to be.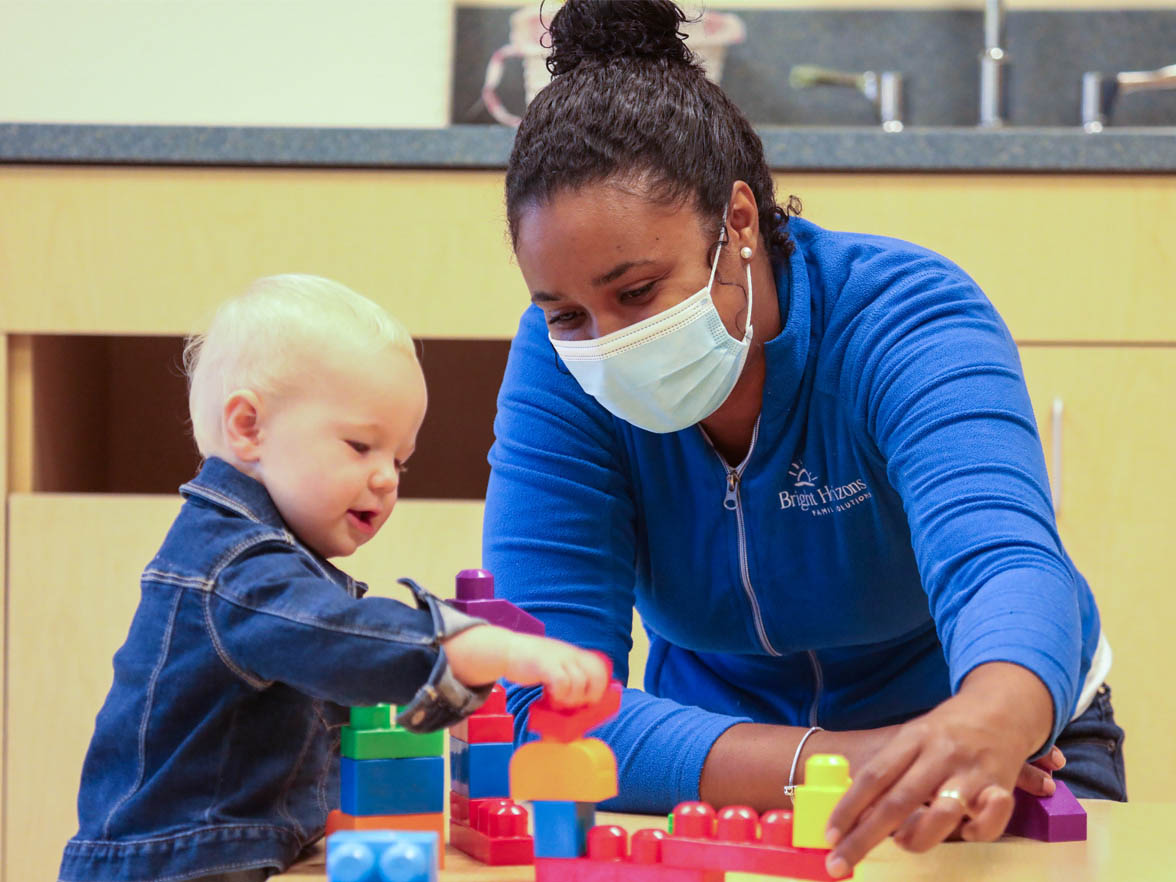 Toddler Teachers who inspire a Love of Learning
The heart of every Bright Horizons toddler preschool class is our caring teachers. Passionate about early education, our teachers are focused on figuring out what motivates each child to learn and supporting their interests through ordinary moments and big milestones. To support our teachers and ensure the highest quality education in our toddler daycare programs, we offer a nationally recognized training program and tuition benefits that enable teachers to earn early education degrees for free. We are proud to be the first child care program to do so. It's one more way that we invest in the care and education of your child.
Meet Our Teachers
What is the benefit of toddler preschool at Bright Horizons
Here's what parents and teachers have to say about Bright horizons graduates: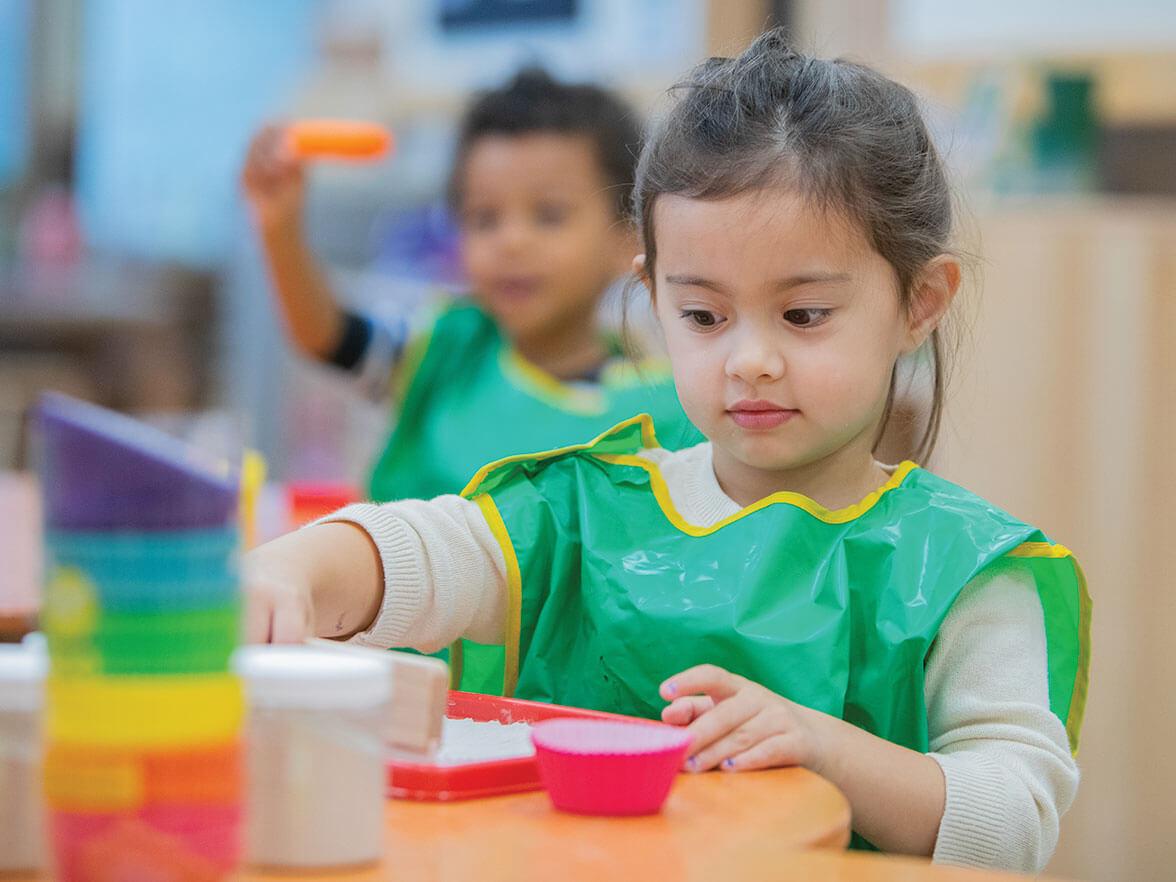 97%
of parents report their child entered elementary school prepared and ready to meet the demands of their new school.
Our integrated and emergent curriculum gives young children the ability to expand beyond strong foundations in reading, writing, and math to understand not just what to learn, but how to learn.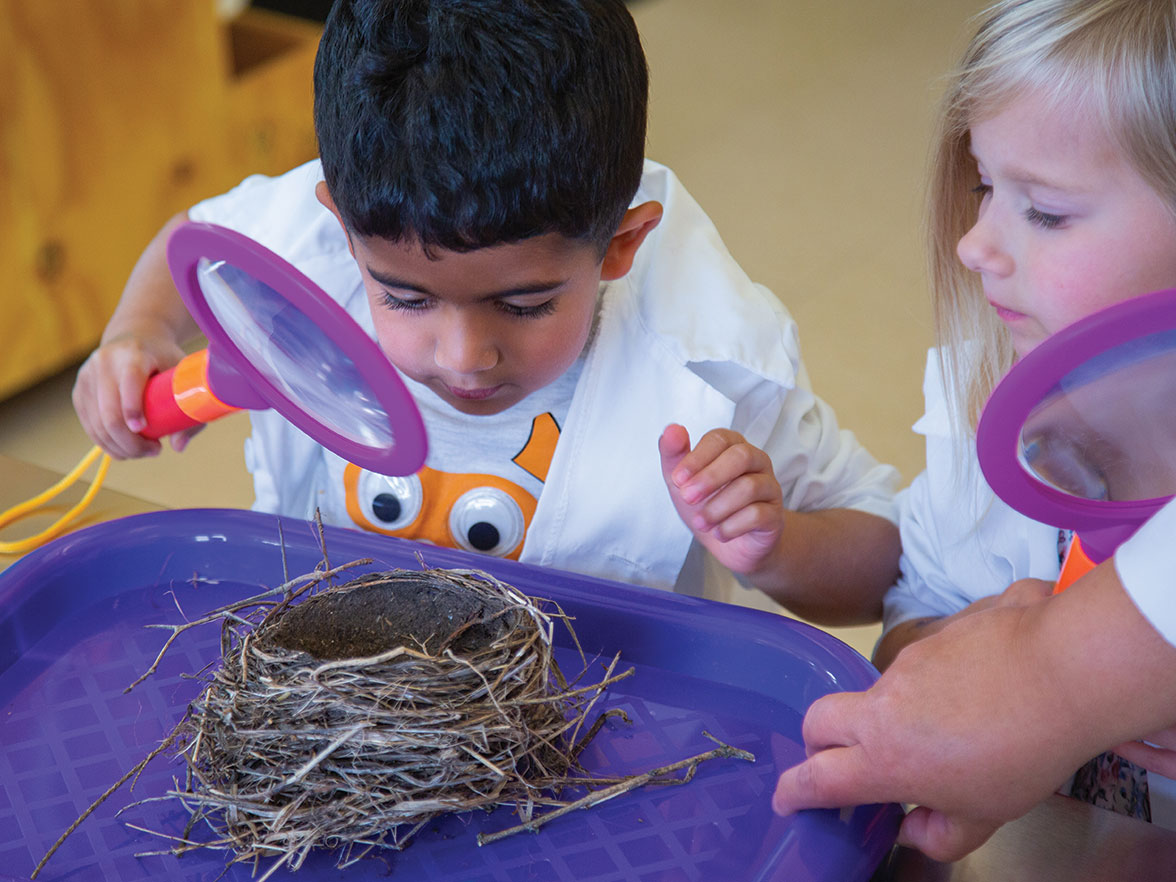 98%
of Bright Horizons' parents and teachers agree Bright Horizons' graduates entered elementary school with a strong enthusiasm for learning.
Bright Horizons teachers encourage children to ask questions, fostering more than just an interest in facts -- but a thirst to understand how things work.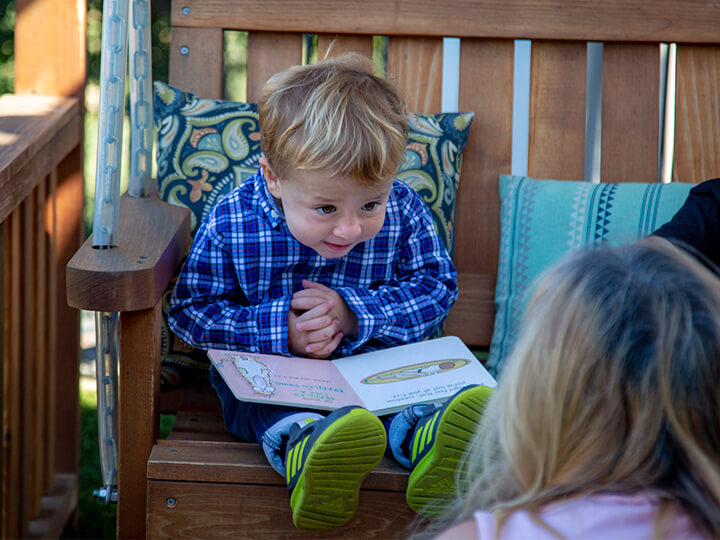 97%
of parents said their child entered school with the ability to approach a challenge in an innovative or creative way.
In our classrooms, education is more than facts and figures, but inspires children to innovate, problem solve, and apply information in creative and resourceful manners.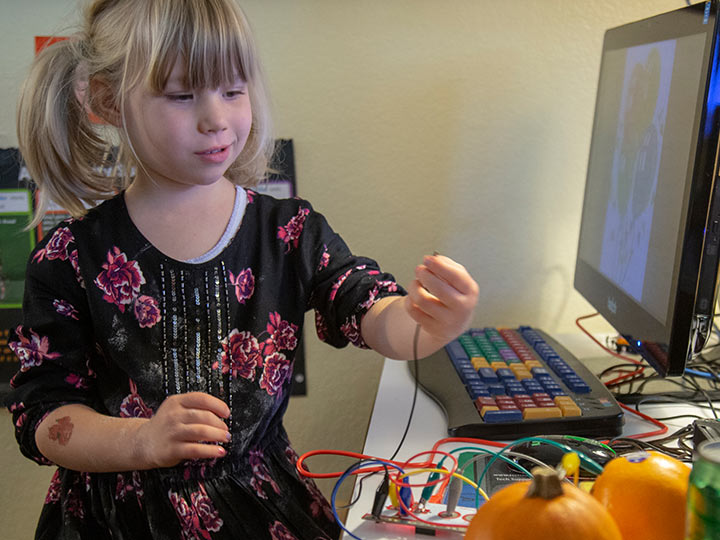 93%
of teachers agree that the Bright Horizons' graduates in their classrooms were well prepared with the literacy and math skills they needed for academic success.
Our graduates leave our centers confident students who are ready to manage the academic, social, and behavioral expectations of the first year of elementary school and beyond.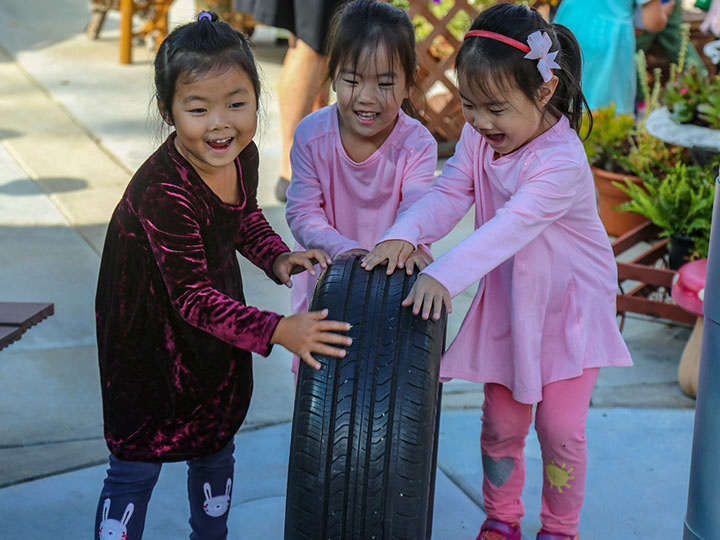 94%
of teachers said that Bright Horizons graduates were ready to accept new responsibilities and greater independence.
Curriculum elements such as Caring Matters and Toward a Better World support important social skills, helping children to express themselves, resolve conflict, and work cooperatively with classmates and teachers.
FAQs: What parents want to know about toddler preschool
How can I find a toddler preschool near me?
Most Bright Horizons have care for children from 6 weeks to 6 years old. Learn about tuition, openings or schedule a meeting to visit our:
Or, Search by Zip to find a Bright Horizons child care center in your local city.
What daycare programs does Bright Horizons have?
Our early education programs offer more than daycare. Our goal is not just to help children learn, but to cultivate the joy of learning. We are currently enrolling families in our:
How does a parent compare toddler preschool programs?
It can be hard to choose a daycare for your toddler. We work with a lot of families who have not had a toddler in child care before.
Advice from other parents
, web searches through search engines, or online web portals from state or local governments can provide lists of daycares to consider. For a parent whose company provides
on-site child care
,
back-up care
or summer camp as a benefit, the human resources department will be able to provide information. If your company provides a daycare benefit through Bright Horizons, please
log into your account
to access your benefits. If your company does not provide this benefit,
search by zip
to find a Bright Horizons center near you.
Can a parent drop into a toddler daycare without an appointment?

No. Parents or parents of toddlers should schedule an appointment if they want to
visit a daycare
. No parent would want any adult to be able to enter the facility without warning, and thus daycare facilities should require an appointment. At Bright Horizons, we offer Zoom and in-person visits so we can understand what your family needs for child care, including when you would start your
first day of child care
, what your schedule would be and how old your toddler will be at the time you plan to start child care. We also want to allow ample time for you to ask questions about our
early education and preschool
programs.
Does Bright Horizons have a daycare waiting list? What do I do if I want to enroll in the toddler program but space is not available?
Depending on where you live, and schedule you need for care, you may see daycare waitlists. You can select and register with up to three
Bright Horizons child care locations
, including the center in which you are most interested. By registering, you are confirming interest in all three centers. Once registered, we will add you to our waitlist and offer you a space as soon as one becomes available. Our goal is to
accommodate families
as soon as space allows, and so during the entire process, we will keep in touch with you regarding your status. While waiting for a space to become available at the first-choice location, many families enroll at their second or third choices temporarily until space becomes available at their first-choice centers. Enrolling at another location will not only solve your immediate child care needs, but will provide you priority access to your first preference.
Is it safe to send my toddler to preschool?
Ask each child care provider you're considering to take the time to explain all health and safety policies to you. Consider asking:
1. How will you contact me if my toddler gets sick at daycare?
2. Can a mildly ill child (stuffy nose, cough) still come to daycare?
3. How do you decide if a child needs emergency medical care?
4. Are daycare staff trained in first aid and CPR?
5. How do you approach wellness, exercise, healthy eating and self-care for toddlers?
Bright Horizons is trusted by parents including many doctors and nurses, to care for their children. We've partnered with pediatric infectious disease specialist Dr. Kristin Moffitt of Boston Children's Hospital to implement enhanced safety protocols for all areas including daily health screening, distancing, cleaning, and disinfecting. Our goal is to ensure that all of our health and safety practices in every center are in line with recommendations provided by the CDC and requirements of state and local municipalities. All Bright Horizons centers have the well-being of children, families, and staff at their core.
What is toddler preschool?

How much does toddler preschool cost?
Preschool costs will depend upon on your child's age when they begin care as well as the center location where you'd like to attend. To get a customized tuition quote for Bright Horizons, we will set up a Zoom or in-person meeting with you to discuss your family's needs and calculate what tuition would look like for you.
Get Started Today
Find a center near you to get started with Bright Horizons
Or call us to start the conversation 877-624-4532