What is Toddler Preschool?
What is Toddler Preschool?
Bright Horizons is More than Daycare
Early Education & Preschool for Toddlers
Every child has a different way of learning. Bright Horizons teachers take the time to figure out what interests each toddler and zero in on those things that spark curiosity and make learning fun. Our goal is to provide personalized care that enables children to become the leaders, artists, and innovators they're meant to be.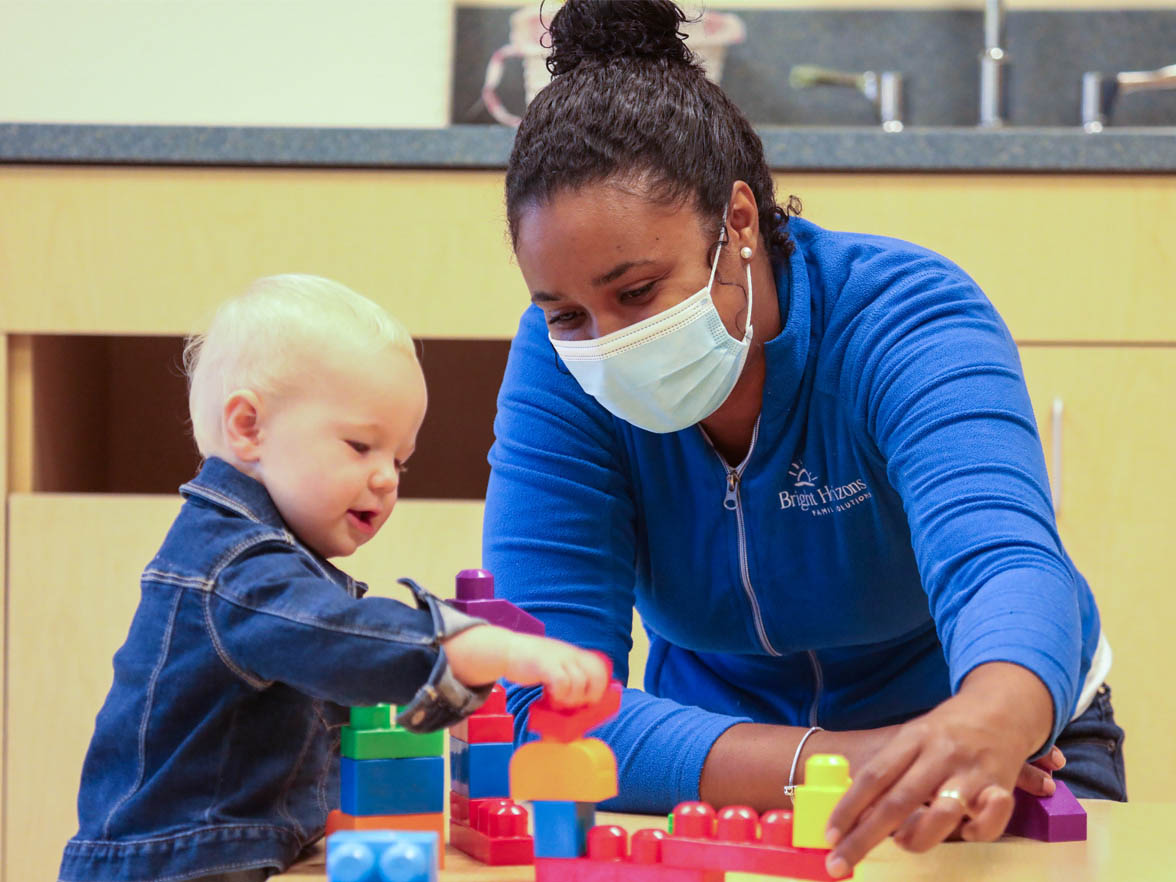 Toddler Teachers who inspire a Love of Learning
The heart of every Bright Horizons toddler preschool class is our caring teachers. Passionate about early education, our teachers are focused on figuring out what motivates each child to learn and supporting their interests through ordinary moments and big milestones. To support our teachers and ensure the highest quality education in our toddler daycare programs, we offer a nationally recognized training program and tuition benefits that enable teachers to earn early education degrees for free. We are proud to be the first child care program to do so. It's one more way that we invest in the care and education of your child.
Meet Our Teachers
What is the benefit of toddler preschool at Bright Horizons
Here's what parents and teachers have to say about Bright horizons graduates: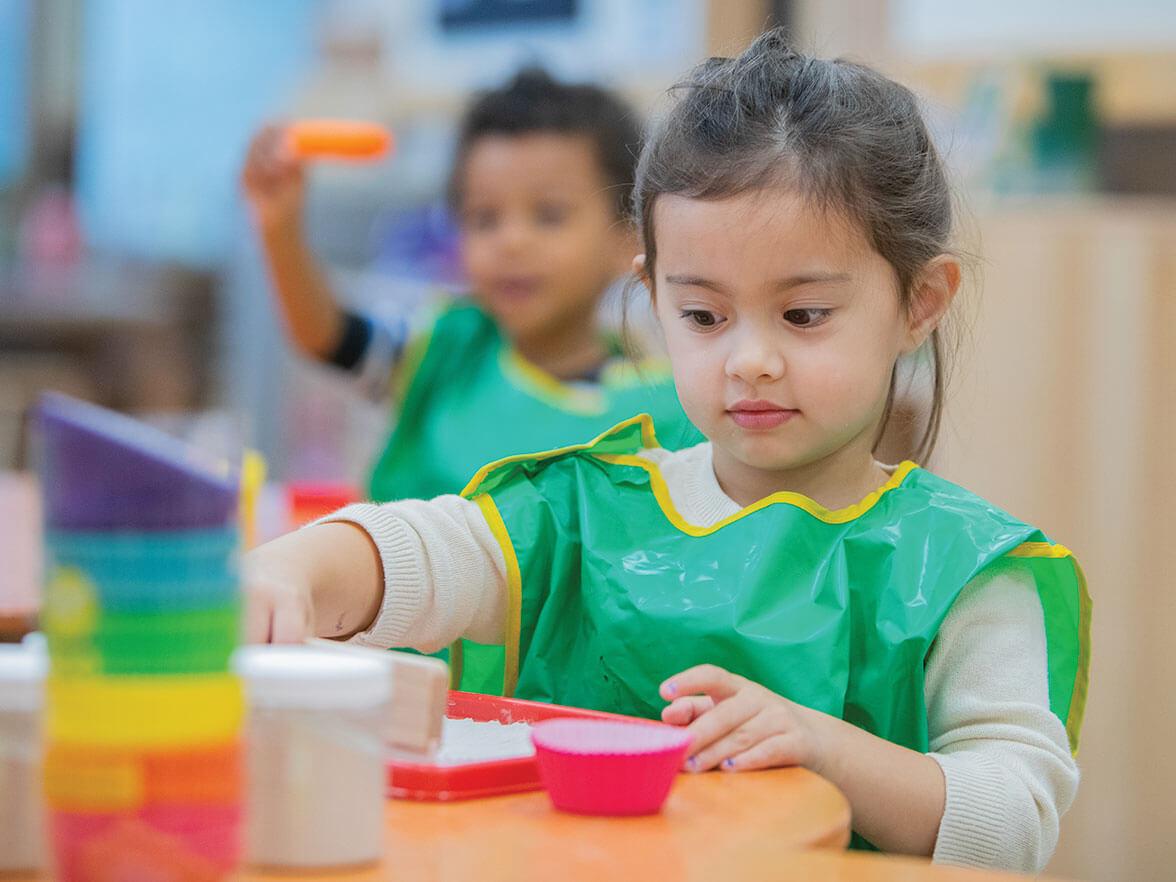 97%
of parents report their child entered elementary school prepared and ready to meet the demands of their new school.
Our integrated and emergent curriculum gives young children the ability to expand beyond strong foundations in reading, writing, and math to understand not just what to learn, but how to learn.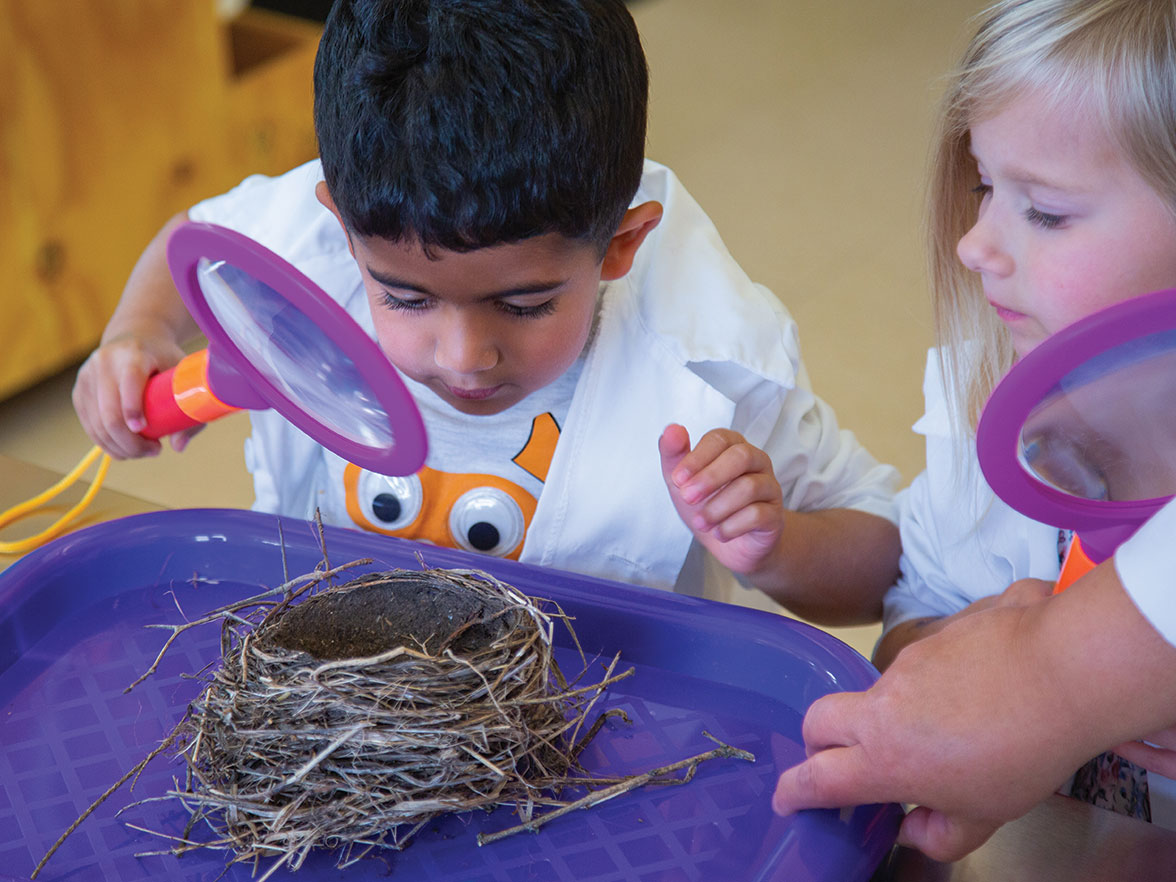 98%
of Bright Horizons' parents and teachers agree Bright Horizons' graduates entered elementary school with a strong enthusiasm for learning.
Bright Horizons teachers encourage children to ask questions, fostering more than just an interest in facts -- but a thirst to understand how things work.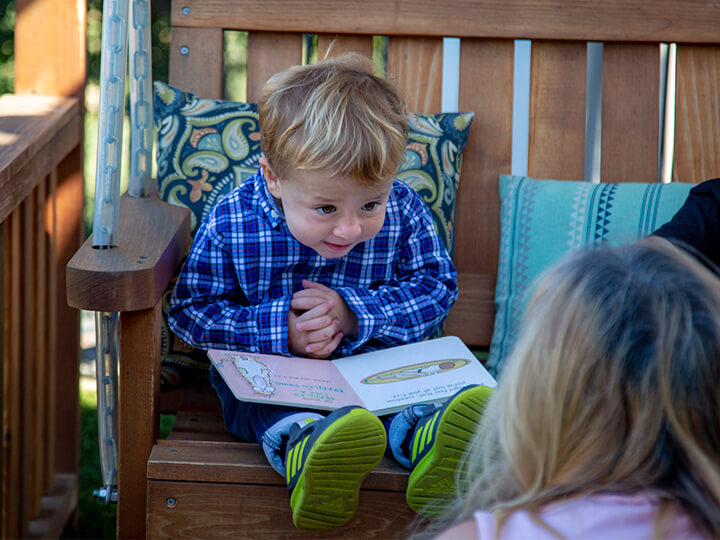 97%
of parents said their child entered school with the ability to approach a challenge in an innovative or creative way.
In our classrooms, education is more than facts and figures, but inspires children to innovate, problem solve, and apply information in creative and resourceful manners.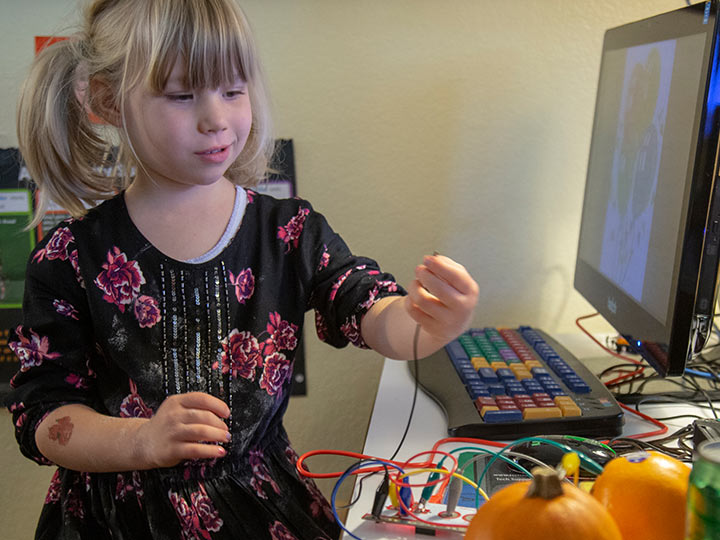 93%
of teachers agree that the Bright Horizons' graduates in their classrooms were well prepared with the literacy and math skills they needed for academic success.
Our graduates leave our centers confident students who are ready to manage the academic, social, and behavioral expectations of the first year of elementary school and beyond.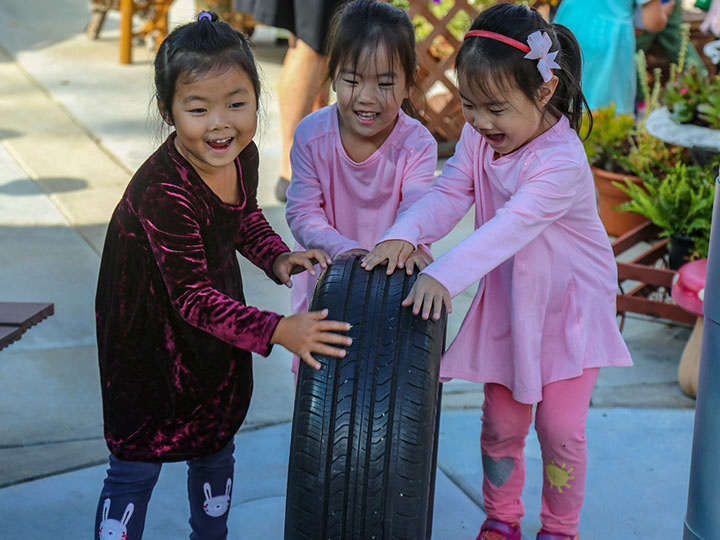 94%
of teachers said that Bright Horizons graduates were ready to accept new responsibilities and greater independence.
Curriculum elements such as Caring Matters and Toward a Better World support important social skills, helping children to express themselves, resolve conflict, and work cooperatively with classmates and teachers.
FAQs on Workplace Financial Wellness
Does workplace financial wellness just mean an employer paying off debts?
While offering to help pay off an employee's debt may be one of the benefits offered by an employer, workplace financial wellness also includes coaching and financial training for employees.
How is workplace financial wellness linked to healthcare spending?

Employees that are financially stressed are more likely to fall ill and require medical attention. If an employer provides health insurance, this cost will be paid by the company. An organization may find it to be cost-effective to increase workplace financial wellness in order to reduce healthcare spending.

What are some challenges when implementing a workplace financial wellness program?

One of the most commonly reported challenges for increasing workplace financial wellness is in how to reach the appropriate employees. Given how delicate the issue of personal finances can be, it is no wonder that forty percent of employers surveyed find this to be an anticipated or actual challenge in implementation.

Student loan repayment benefits, an employer educational assistance program, or an employee tuition assistance program may be a part of a workplace financial wellness program, and are powerful tools for helping employees achieve financial wellness.

Why would anyone want their employer to know about their debts?
When people are in debt, the experience can be overwhelming. Debt consolidation or counseling services sometimes require people to take out new loans, and it can be hard to sort through it all. An employer actually has an interest in helping their employees become financially well.
Get Started Today
Find a center near you to get started with Bright Horizons
Or call us to start the conversation 877-624-4532
Bright Horizons offers more than a traditional
daycare
. It helps parents looking for education-based
Boston daycare
,
NYC daycare
,
Chicago daycare
,
Washington, DC daycare
,
Los Angeles daycare
,
San Francisco daycare
,
Seattle daycare
and
local daycares
in other cities. It also provides
back-up daycare
and
elder care
,
employer-sponsored child care
,
employer tuition assistance
,
workforce education
, and
student loan repayment programs
. Bright Horizons Global Headquarters is located in Newton, Massachusetts, USA.