Bright Horizons Female Executives Represent at the 2019 Working Mother WorkBeyond Summit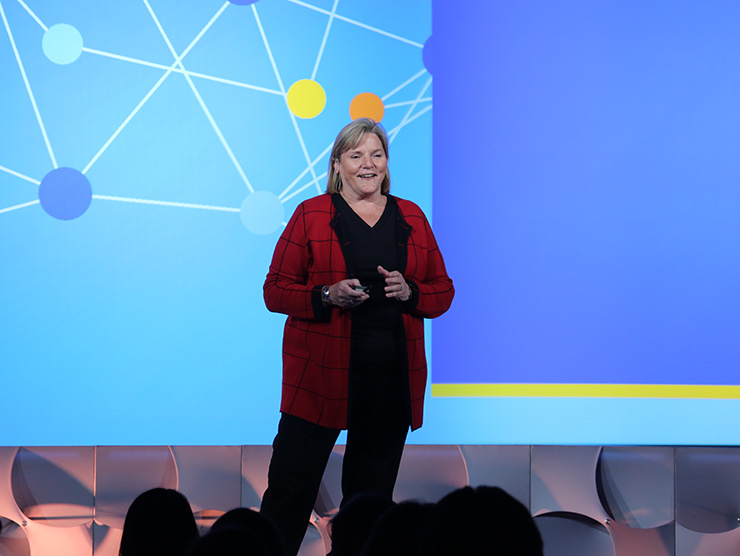 October 21, 2019 – Maribeth Bearfield, Chief Human Resources Officer, and Kristy Cunningham, Chief Marketing Officer, represented Bright Horizons at the 2019 Working Mother WorkBeyond Summit, in New York City October 16-17. The summit celebrated the 2019 Working Mother 100 Best Companies – of which 83 of the companies and all of the top 10 employers are clients of Bright Horizons. Executives from a variety of industries from across the country gathered to participate in conversations about tackling workforce culture and securing and sustaining top talent.

Bearfield participated on a panel with leaders from ReacHire and Bright Horizons client EY for a discussion on "Career Engagement Strategies to Grow & Retain Top Talent." She spoke to audience members about the importance of understanding the framework between training, benefits, culture, and well-being, and the impact on employees' career and life journeys.

"At Bright Horizons, our approach is twofold," Bearfield said. "First, we want to attract the best employees – from teachers and administrators to business, sales, and HR professionals. We help them grow and advance by providing them opportunities to further their education, earn additional certifications, and have an active role in creating their own career ladder or lattice."

She continued: "Our other commitment is to our clients. We give them the tools that support their employees both at work and at home. Our child care along with back-up child and elder care, tuition program management, education advising, and student loan repayment programs support employees through every life and career stage."

Cunningham introduced the Working Mothers of the Year at the gala awards dinner, commending the women and the companies they represent for transforming their workplaces into organizations that not only serve their customers and investors, but also, serve their own employees.

A mother of two daughters, Cunningham said, "You are the employers who know that work and life are not two competing priorities to be managed. You recognize that they are both part of what makes us whole people – and that we all bring our whole selves to work."

The complete list of the 2019 Working Mother 100 Best Companies can be found here.