Bright Horizons Education Expert at World Forum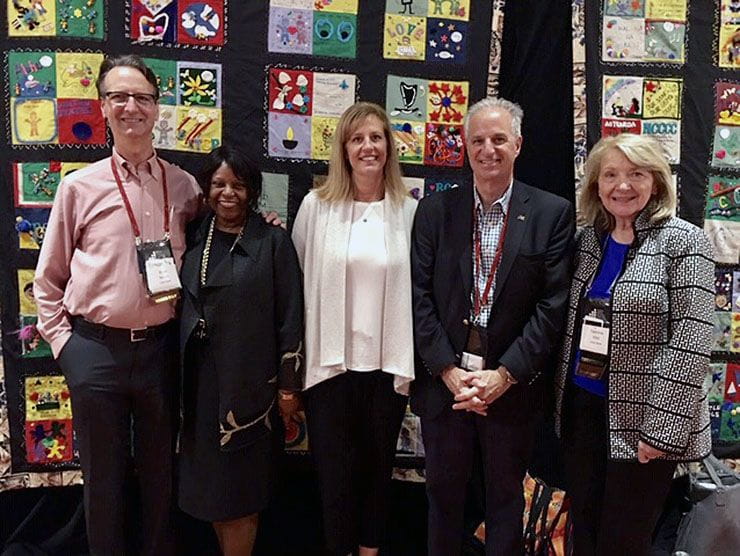 May 21, 2019 – Bright Horizons Vice President for Education and Development Rachel Robertson joined early childhood professionals and advocates from around the world in Macao, China to speak at the World Forum on Early Care and Education. The forum allowed for dialogue on the futures of young children and their familiar around the world.
"From the very beginning, relationships are the most important element in a human's life," Robertson said. "Early attachment and connections are vital for both emotional well-being and physical health, and to that end, relationships are the roots of life - essential elements that when firmly secure can anchor us in times of challenge and are continually fortified by ongoing care and connection."
At the Forum, Robertson spoke of how essential relationships are for the professionals whose life work has been about caring for the youngest children. Additionally, Robertson discussed how those working in early care and education are establishing roots and ensuring a strong and sustainable foundation for which all future learning and development can build upon.
"That is our specialty – we are the gardeners offering the equivalent of sun, rain, and fertilizer to nurture those roots with the goal of growing a healthy, thriving adult. While we rarely see these outcomes for ourselves, those little ones toddle off into their future without looking back, we do what we do so each child and each family will blossom and realize their fullest potential throughout life."
Lastly, Robertson addressed how strong relationships are what has allowed the company to fulfill its mission and keep the promises made to children and families. When founders Roger Brown and
Linda Mason
started Bright Horizons over 30 years ago, they launched a new kind of child care company – one that would forge unique partnerships with employers on behalf of parents, particularly mothers, allowing them to return to and thrive at work while their children were well cared for. Robertson spoke of how through this foundation, the company continues to make an impact on the world.