Caring for Sick Kids While Working Parents Care for Patients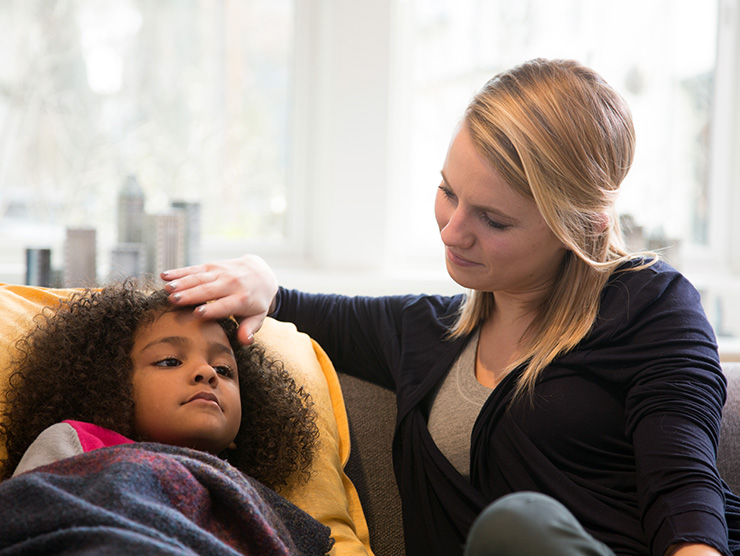 February 14, 2018
– When the children of
WellStar Kennestone Hospital
employees are too sick to go to school or their regular child care center – The Learning Academy – there's now a new option that doesn't require mom or dad to take a day off from work. As of December 2017, families can now take advantage of The WellBee Place – a six-bed room staffed with a team of hospital nurses and two full-time Bright Horizons teachers.
"As any parent of a young child can attest, there's a fine line between rest and boredom when kids aren't feeling well," said Ashley Laster, The Learning Academy's director. "They usually aren't sick enough to spend an entire day sleeping in bed, but they may not feel well enough to play or participate in more educational activities either. At WellBee Place, we can provide them with an alternate form of care and comfort."

The WellBee Place is open 6 a.m.-5 p.m., Monday through Friday. Teachers have been specially trained to provide engaging care to children who are mildly ill, dispense certain medications, monitor the children's daily status, and communicate with parents.

Children between the ages of 6 weeks and 12 years old who are mildly ill are eligible to use the WellBee room for up to three consecutive days before a doctor's note is needed, including:
Children with fevers who have been seen and cleared by a medical provider (for example on antibiotics for strep throat or ear infection);
Children with colds and/or congestion;
Children with limited activity/mobility;
Children with asthma who are on treatment after a physician's evaluation.