Bright Horizons Makes Training Magazine's "Training Top 125" List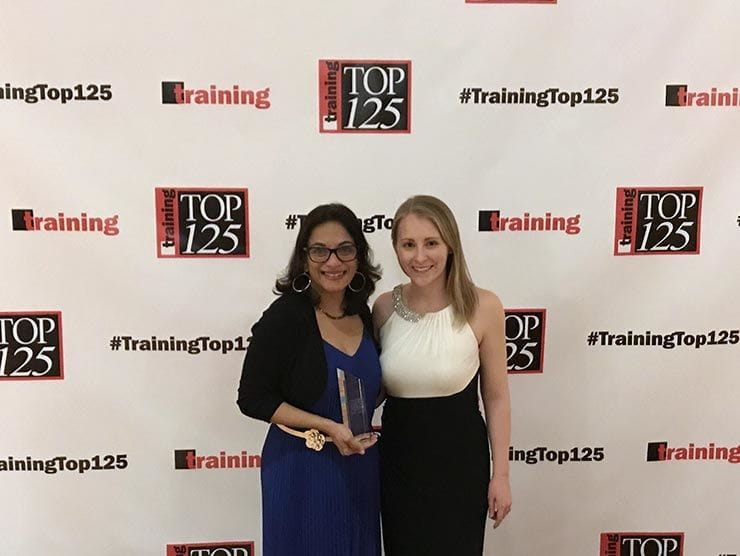 March 14, 2019 – Bright Horizons has been named to Training magazine's 2019 list of "Training Top 125 Organizations." Training, a business publication for learning and development professionals, recognized Bright Horizons as one of the top organizations that excelled at employee training and development in the last year.
Bright Horizons was selected for inclusion on the list after being assessed on a range of qualitative and quantitative factors, including financial investment in employee development, the scope of development programs, how closely such development efforts are linked to business goals and objectives, and the results they achieve.
"Learning is more than what we do, it is who we are. In the early care and education industry we are known as innovators whose curriculum is child-centered, hands-on and meaningful, and appropriately challenging," said Rachel Robertson, Vice President of Education and Development for Bright Horizons. "We take this same approach to employee growth and development experiences. We see learning and development as a process, rather than an event. We don't want learners of any age to simply know, we want them to grow."
Supporting employee development to move business forward, Bright Horizons meets operational goals, and helps each employee realize his or her potential. In alignment to its HEART principles, Bright Horizons operates with a focus on each individual as a unique learner, alignment of competencies to development plans, ongoing succession planning for all employees, and whole-person programs on topics such as diversity and resilience.
In addition to this honor, in 2017, Bright Horizons was recognized by the CDA Council with a GOLD standard for its eCDA program and received the Gold Stevie Award for Best Training Site 2017.
For more on Bright Horizons' ranking in the Training Top 125 click here.