Seattle Centers Rally Around Domestic Violence Shelter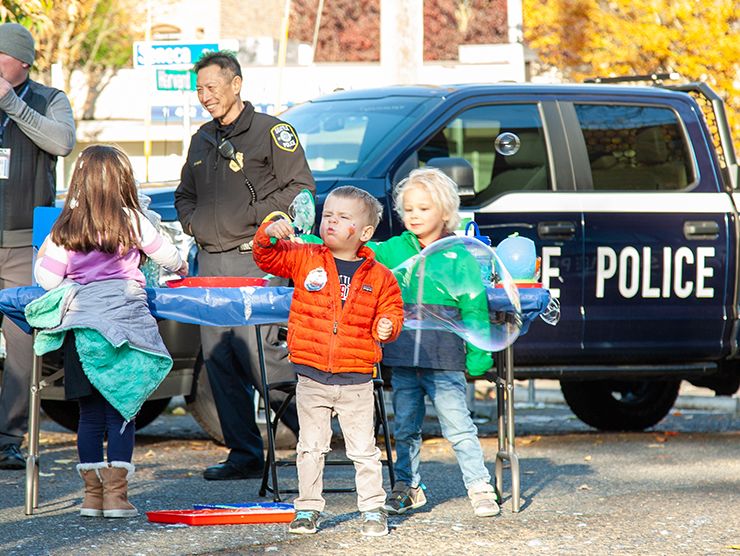 November 2, 2019 – How many pancakes can build a playground? Multiple Seattle-based Bright Horizons centers sought to answer that question when the community gathered for a pancake breakfast to raise funds for the "Rebuild a Playground Project" to benefit domestic violence shelter, Solid Ground on November 1, 2019.
The Bright Horizons centers joined forces with local fire and police departments to raise donations for Solid Ground's playground which is in need of upgrading for the children in their care. The upgrades will provide a warm, rich, inviting place for children in crisis to play, and will be created with the help of Bright Horizons Foundation for Children. This pancake breakfast served as a catalyst for making the new playground a reality, raising over $1,000 for the cause. The collective goal is to raise $40,000 through a variety of fundraising initiatives.
"The equipment that is already at the local shelter is an old wooden structure, and is really deteriorating... We are really trying to completely re-gut it and give them something that will last a good five to ten years," says Monica McCary, one of the center directors. "I would like to thank everyone who helped support us through this amazing event so that we can create an outdoor play space that is warm and safe for the children at Solid Ground."
Watch the full clip from KIRO 7 below:
Video shared with permission from KIRO 7.