New Study Highlights the Real Consequences of Nurse Burnout from Round the Clock Responsibilities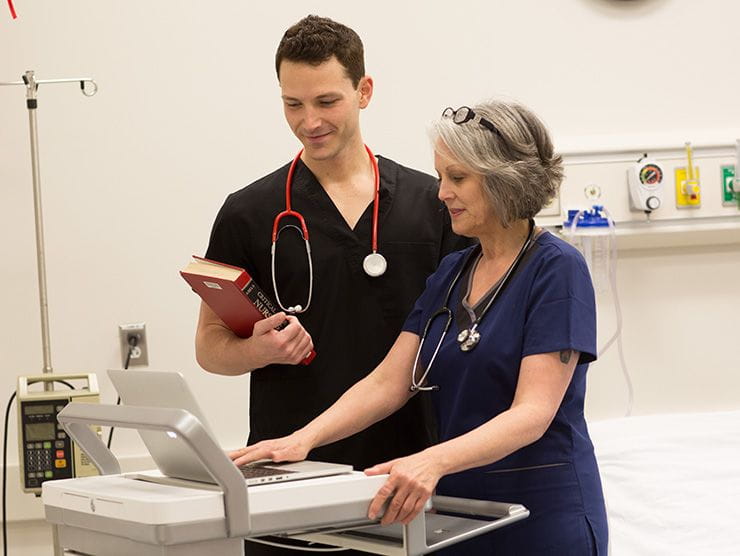 Today's nurses struggle for balance as 24-hour caregivers, caught between patient care, parenting, aging parents and new education demands
WATERTOWN, Mass., September 6, 2017 — A new study released today sheds light on the challenges that today's nurses are facing as they try to manage increasing professional demands and family responsibilities, with nearly 80 percent of clinical nurses saying they know someone who has left nursing because of challenges balancing work and family responsibilities, and 65 percent say turnover related to burnout is a problem at their organization.
"Rx for RNs," a new survey of more than 1,000 clinical nurses conducted by American Nurse Today and HealthCom media, and commissioned by Bright Horizons Family Solutions® (NYSE:BFAM), shows the real effect work/life issues have on nurses and their employers.

While much of the nursing industry has been focused on the impending retirement of more than half of the nation's nurses who are currently over age 50, the other half of the nursing workforce is finding themselves in the role of a 24-hour caregiver. Many Millennial and Gen X nurses are balancing patient care with parenting, while others are sandwiched between children, careers, and caring for aging parents.

Costly Conflicts Between Families and Jobs
According to the study, more than half of respondents found it difficult to keep up with their shifts in the last six months. Those with children under age six named child care issues the top cause.
85 percent have missed a shift
83 percent have turned down a shift
70 percent say they missed a shift because their child was sick or they couldn't find care
Many of the same nurses caring for small children are also caring for an adult family member. Among those employees:
More than one-third of respondents sandwiched with care have missed a shift due to their adult caregiving responsibilities
For employers, the consequences of stress on nurses are real, impacting both job performance and patient outcome:
59 percent of nurses with children under age six have seriously considered leaving their employer in the last six months
30 percent of all nurses say stress is making it harder to do their jobs
23 percent have had to take additional time off
21 percent say stress has made them prone to errors
Professional Demands and Career Advancement
In addition to the Institute of Medicine's recommendation that 80 percent of nurses achieve their BSN by 2020, research has shown that nurse education improves patient outcomes and puts hospitals one step closer to achieving Magnet designation. But according to the study, nurses are already financially stressed with 34 percent worried about paying back their college loans and 40 percent of Millennials stressed about paying for their next degree or certification.

Nurses are looking for employers to help them further their education goals, and most are deeming it a top benefit for choosing an employer. This fact remains true across all generations, and would even stall the retirement of Boomers:
66 percent of respondents say they would stay with their employers for five years if their next degree or certification was paid for
Employees across all generations would commit to jobs for five years to have their next degree/certification paid for:

49% of Baby Boomers
72% of Gen X
80% of Millennials
"Between impending Boomer retirements and increasing education requirements, the nursing industry is experiencing a period of great transition that both healthcare organizations and nurses alike are adapting to," said Bright Horizons® President Stephen Kramer. "In an already high-pressure world of patient care, many of these nurses are also going home to care for small children, aging parents, or both, putting them in the position of a 24-hour caregiver. With the risks and rewards of this field being so high, we encourage employers to focus on the key stressors for today's nurses and address them. By doing so, employers can ensure they will have a team of nurses who are not only engaged in the work, but who are fully invested in the organization."

To download the full report, click here.

About RX for RNs
"RX for RNs" is an internet-based survey of subscribers of American Nurse Today, the official journal of the American Nurses Association. The survey was commissioned by Bright Horizons and conducted by HealthCom Media from May 8, 2017 to May 18, 2017. The sample included 1,071 total respondents, all of whom identified as practicing nurses, with a margin of error of +/- 3%.
About Bright Horizons Family Solutions® Inc.
Bright Horizons Family Solutions® is a leading provider of high-quality child care, early education and other services designed to help employers and families better address the challenges of work and family life. The company provides center-based full service child care, back-up dependent care and educational advisory services to more than 1,100 clients across the United States, the United Kingdom, Ireland, the Netherlands, Canada and India, including 150 FORTUNE 500 companies and more than 80 of Working Mother magazine's 2016 "100 Best Companies for Working Mothers." Bright Horizons has been recognized 17 times as one of FORTUNE magazine's "100 Best Companies to Work For" and is one of the U.K.'s Best Workplaces as designated by the Great Place to Work® Institute. Bright Horizons is headquartered in Watertown, MA. The Company's web site is located at www.brighthorizons.com.

About the American Nurses Association
The American Nurses Association (ANA) is the premier organization representing the interests of the nation's 3.6 million registered nurses. ANA advances the nursing profession by fostering high standards of the nursing practice, promoting a safe and ethical work environment, bolstering the health and wellness of nurses, and advocating on health care issues that affect nurses and the public. ANA is at the forefront of improving the quality of health care for all. American Nurse Today is the official publication of the ANA and distributed to membership as an annual benefit.