Bright Horizons Children's Center at NOAA: Enriching the Lives of Scientists' Children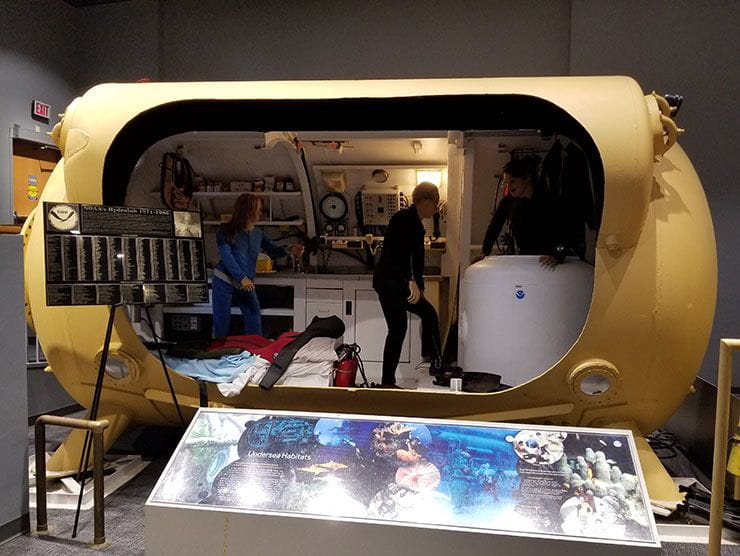 October 15, 2018 – Since 1993, the Bright Horizons Children's Center at NOAA has been located in an unassuming 19-story federal government building in Silver Spring, Maryland. Here, National Oceanic and Atmospheric Administration scientists work to keep the public informed through daily weather forecasts, severe storm warnings, climate monitoring, fisheries management, coastal restoration and marine commerce support.
But unlike the other floors, the top floor of the building is filled with toys, bright colors, books, and laughter. The roof of the parking garage is a playground with a garden – a functional space so impressive that it earned the center's management team a trip to the Obama White House. Any time the center hosts an event, it takes place at NOAA's Science Center, which is designed to look like the inside of a submarine, as many of the parents at the center work for NOAA Fisheries. Twice a year, these parents visit to tell the kindergarten prep students about their jobs, from marine biologists to seafood inspectors and NOAA law enforcement investigators.
At the center, which just celebrated its 25-year anniversary, NOAA staff and other federal employees receive priority enrollment but it is open to the Silver Spring community as well.
"What's so special about the team here is that everyone on our administration team started as a teacher and grew into a leadership role," says Holly Mutchler.
Mutchler began her Bright Horizons career at the center in 1998 and was the center's director from 2004 to 2017. Now, she is the Regional Manager for all the Bright Horizons centers subsidized by the federal government for their employees' children, including the NOAA center.