CEO Stephen Kramer Appears on New England Cable News Show "CEO Corner"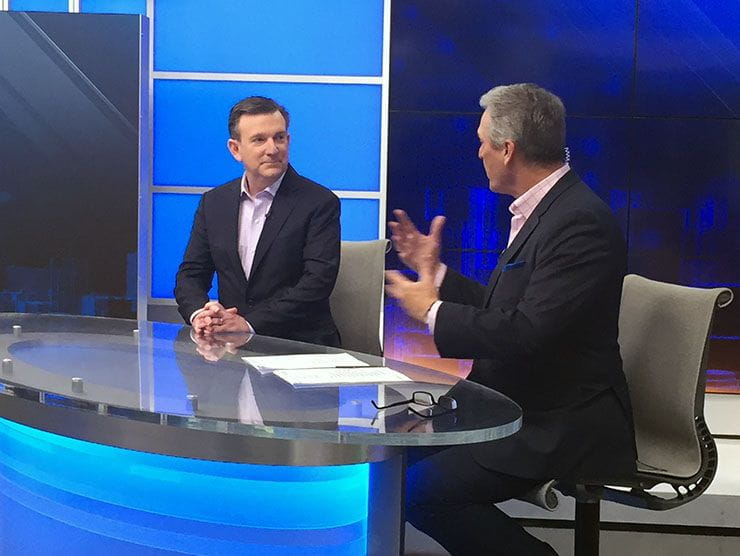 December 23, 2018 – Bright Horizons CEO Stephen Kramer appeared on the New England Cable News (NECN) show "CEO Corner" to share the Bright Horizons story, from the company's beginning 32 years ago as a pioneer of employer-sponsored child care, to today where the company serves children and families at more than 1,100 centers worldwide.
Kramer and host Brian Burnell discuss Bright Horizons' free teacher tuition program, which became available for all full-time teachers and center employees this past fall. In a quest to hire and develop the best staff possible, Kramer describes the new tuition program as a game changer for the company. He explains the details of the program, highlighting that it allows teachers to seek higher education for free but also to receive the necessary support to be successful in the next step of their career.
In the next portion of the segment, India Jessamy, a teacher at Bright Horizons at Fan Pier in Boston, joins the conversation. India is currently taking advantage of the free tuition program and shares her personal story as to why the opportunity to further her education for free is so invaluable to her, and how it will give her the career opportunities she has always hoped for.
Lastly, Kramer shares his vision for the future of Bright Horizons, as well as his recent experience in McAllen, Texas this summer when he went to visit the nation's southern border to learn more about the immigrant children being separated from their families. He describes the opportunity he saw for Bright Horizons to invest in a Bright Space in the Humanitarian Respite Center, providing toys and books and a place for these children and families in turmoil to play and spend quality time together as they came through the Respite Center.
Click here to view Part I.
Click here to view Part II.
Click here to view Part III.