Nebraska Bright Horizons Centers Honored for Volunteer Efforts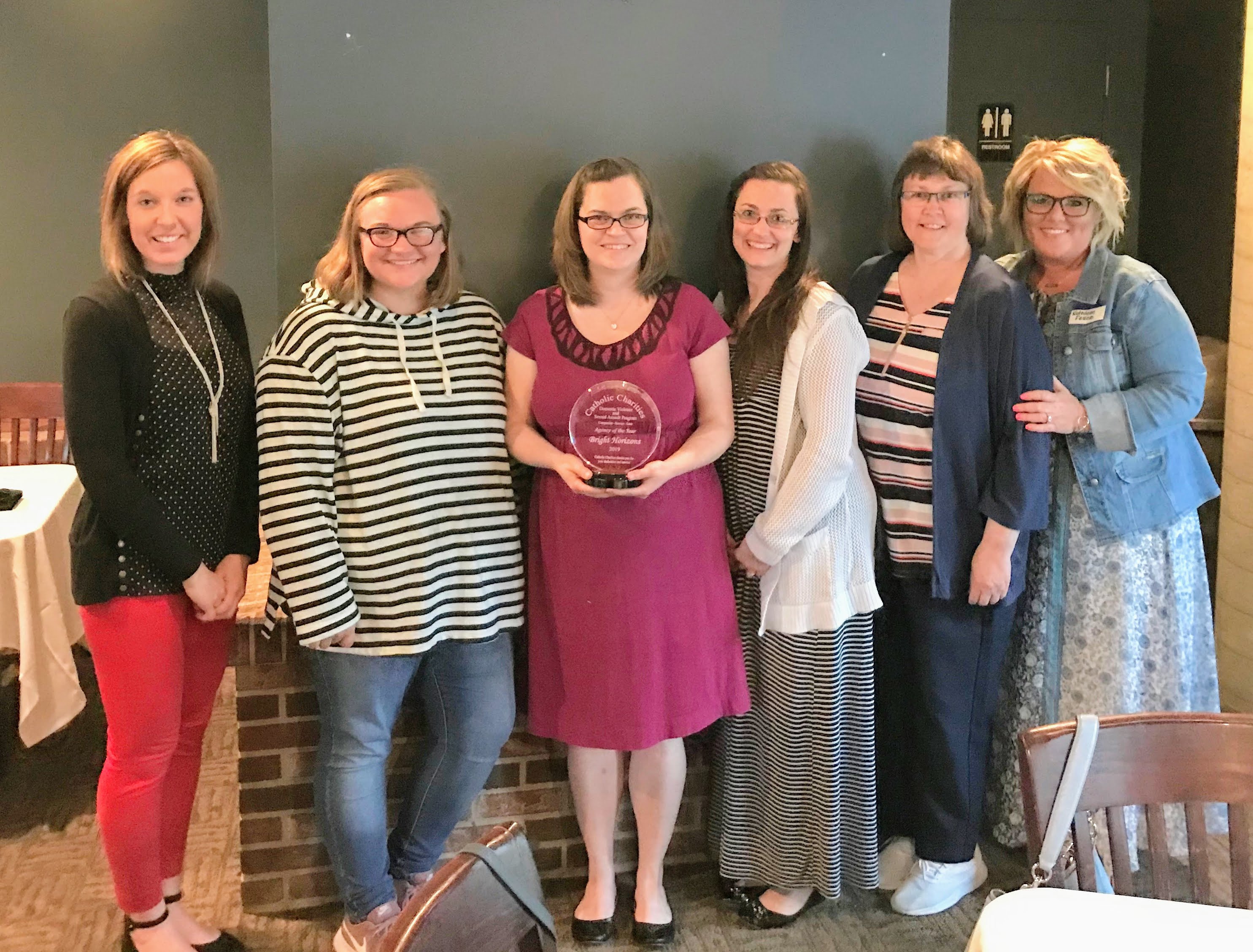 June 7, 2019 – Bright Horizons child care centers in Nebraska were collectively named the "Volunteer Agency of the Year" by Catholic Charities for their ongoing work with The Phoenix House with the help of the Bright Horizons Foundation for Children to provide children in need with safe spaces to play.
Teachers and staff at Edward Zorinsky Child Development Center, First National Child Development Center, and Bright Horizons at Centennial Mall – all in Nebraska – wanted to create a Bright Space, a place to allow children to experience the joy of childhood. At Phoenix House, one of Catholic Charities' domestic violence shelters, the teachers discovered the perfect opportunity to transform an existing area designated for children into a warm and inviting space to play, learn, and feel safe.
The four centers separately raised funds by holding superhero walks and bake sales. With the funds raised, Bright Horizons volunteers created an infant play area, equipped with the furniture needed to allow babies to thrive. In addition, the volunteers transformed an existing room to have a new art space and kitchenette area, making for an environment that will respect and nurture children's ability to learn and grow to their full potential. The new space was created just as classrooms in centers are – with an emphasis on being a light, bright space that gives children the freedom to lead with a creative focus on social skills.
After the Bright Space was complete, staff from the centers continued to replenish supplies for families at the shelter, by donating comfort bags, holding toiletry drives, and organizing holiday fundraisers. Going above and beyond, volunteers have stayed in touch with families using the shelter to provide the specific materials needed. The volunteers have ensured that the Bright Space is always refreshed so that all visiting children have a great experience during their time at The Phoenix House. For these efforts, the volunteers from all four centers were honored by Catholic Charities for their commitment to compassion, service and love.