NC State University Child Care Center Turns 10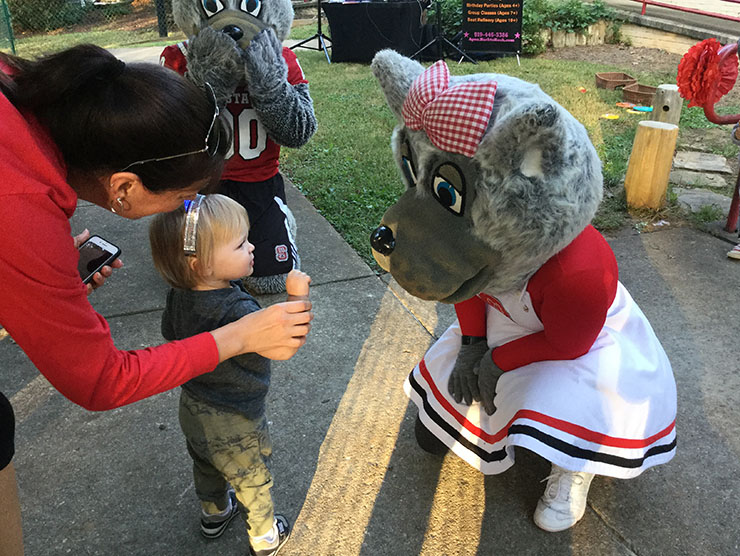 November 14, 2018 – Celebrating a decade of serving families in Raleigh, the NC State University Child Care Center welcomed families and staff to commemorate the occasion. The child care and early education center opened 10 years ago providing a new solution to help employees of NC State and members of the Raleigh community manage the challenges many face in finding high-quality local care for their children while they are at work.
"It is wonderful to celebrate 10 years of providing early education and care, and we were thrilled to mark the occasion by enjoying time with the families we serve," said NCSU Child Care Center at Bright Horizons Director Barbi Brown. "It has been a pleasure being a part of the NC State community, and we look forward to helping the next generation to learn and grow."
Located on the grounds of the historic Dorothea Dix campus, which is next to the university, the child care and education center for infants through preschoolers features small class sizes, teachers trained in early childhood education, and dynamic curriculum in science, language, and arts. The center has also encouraged campus community involvement over the last decade, celebrating its anniversary with a special appearance from NC State mascots Mr. and Mrs. Wuf.