Hutchison Child Care Center Turns 10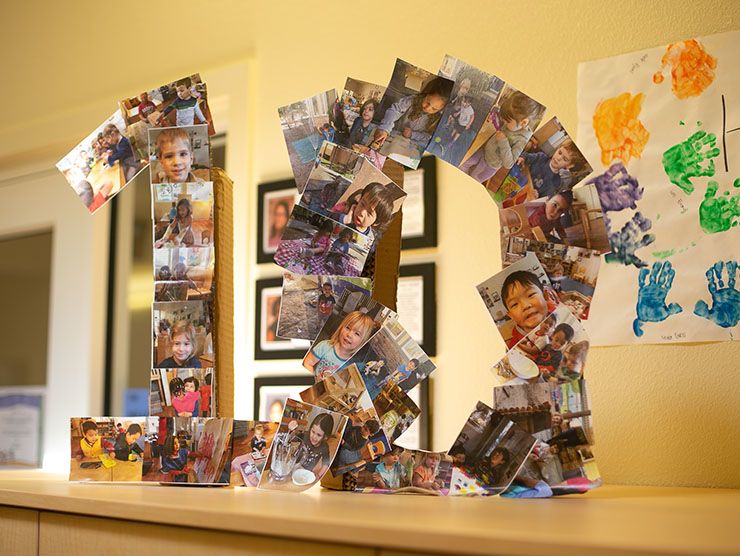 July 5, 2018 - UC Davis recently celebrated the 10-year anniversary of the Davis campus's Hutchison Child Development Center and a contract renewal with the center's operator, Bright Horizons Family Solutions. The party featured cake and juice, the perfect refreshments for the young "alumni" and families who joined university officials at the June 14 event.
The university built and owns the center, which is located behind the Rec Pool. Bright Horizons has operated the center since Day 1 and now has a new contract for another 10 years. "Perhaps by then some of the first graduates will be UC Davis students," said Sandy Batchelor, WorkLife coordinator in Human Resources.
The on-campus center brings peace of mind to working parents, putting them in close proximity to their children, and provides a gold standard of care with accreditation by the National Association for the Education of Young Children, Batchelor said.
Added Marie Krug, an assistant project scientist with the MIND Institute: "When you drop your children off here, you know they are safe. And I trust the teachers here would make the same decisions I would. I don't know how we could make our life and career work without it."
The center has a capacity of 105 (full-time equivalency). At this time, 100 of the enrolled children are UC Davis affiliates. Employees pay reduced rates and have preference over community members for enrollment when vacancies come up.
Shared with permission from UC Davis.