Bright Horizons Pledges Support for Equality Act & LGBTQ Rights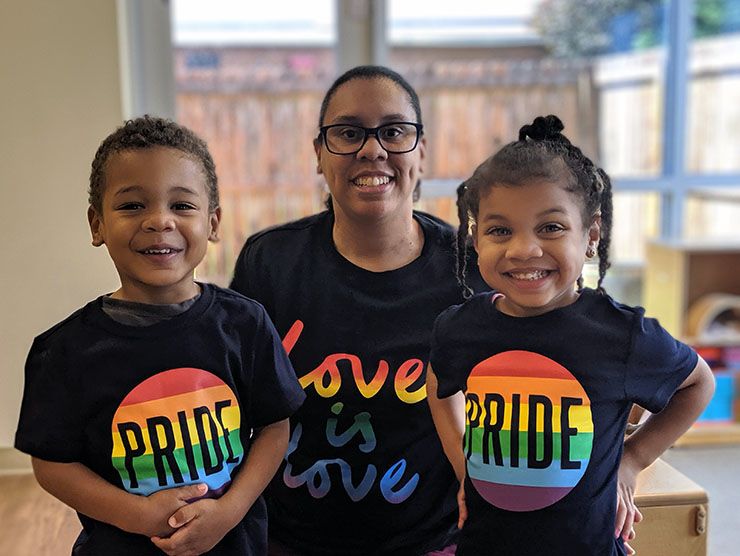 November 15, 2019 – Bright Horizons recently signed onto the Human Rights Campaign's Business Coalition for the Equality Act, joining organizations around the nation – including many Bright Horizons employer-clients – pledging their support for LGBTQ rights. The Equality Act seeks to extend civil rights protections to LGBTQ people by amending various federal laws, adding discrimination based on sexual orientation and gender identity as outlawed forms of discrimination.
Diversity strengthens communities, and with more 30,000 talented and diverse employees in the organization, Bright Horizons recognizes common humanity as the foundation of the company and society—inclusive of everyone.
"We are proud of our efforts to create inclusive workplaces where all of our employees feel a sense of belonging and can thrive in a meaningful way," says Scarlett Abraham Clarke, Bright Horizons Senior Director of Diversity & Inclusion. "Diversity is not just an initiative for us; it is a journey that continues to evolve as our workforce evolves."
"We are so thrilled and proud to work for a company that is constantly evolving and stands not just with us, but for us," say Jamie Kirkland and Joelle Guymon, co-chairs of Bright Horizons' LGBTQ Employee Advisory Group. "Bright Horizons lives by the HEART Principles and is bold enough to walk them. What this says is that at the HEART of it, we all matter."
To learn more about the Equality Act, click here.