Imagine That... The Power of Pretend Play in Executive Function Development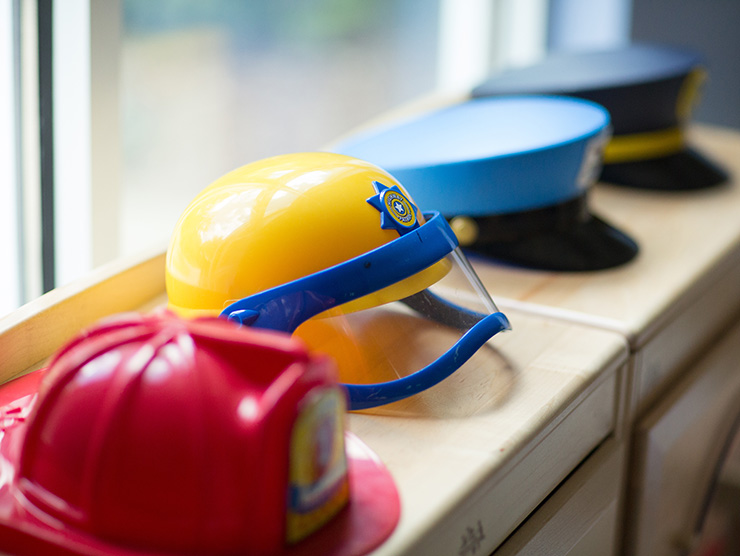 May 16, 2018 – Bright Horizons Vice President for Education and Development Rachel Robertson recently wrote an article in Exchange Magazine titled, "Imagine That... The Power of Pretend Play in Executive Function Development." Robertson explores the concept of executive function (EF) in early childhood education.
In the article, Robertson highlights the findings of the research of Dr. Stephanie Carlson, a Distinguished McKnight University Professor and Director of Research at the Institute of Child Development, University of Minnesota. Robertson explores the findings of Dr. Carlson's research lab – explaining what executive function is, its development, and ideas for its implementation.
Robertson explains: "At Bright Horizons, we ensure children in our programs have robust opportunities to develop and nurture their EF skills and self-regulation. We know these functions are critical for school and life success and we consider it our responsibility to prepare children for their future by providing joyful childhood experiences that foster progressive development. While we are rooted in research and steadfastly committed to our inquiry based, emergent curriculum approach, we are also committed to an ongoing evolution of our practices to align with evolving wisdom in our field."
Read full article in Exchange Magazine.
Copyright © Dimensions Educational Research Foundation. Reprinted with permission from Exchange Press. All rights reserved. Visit: www.ChildCareExchange.com or call (800) 221-2864.