Bright Horizons Named a Champion of Change by the Colorado Women's Chamber of Commerce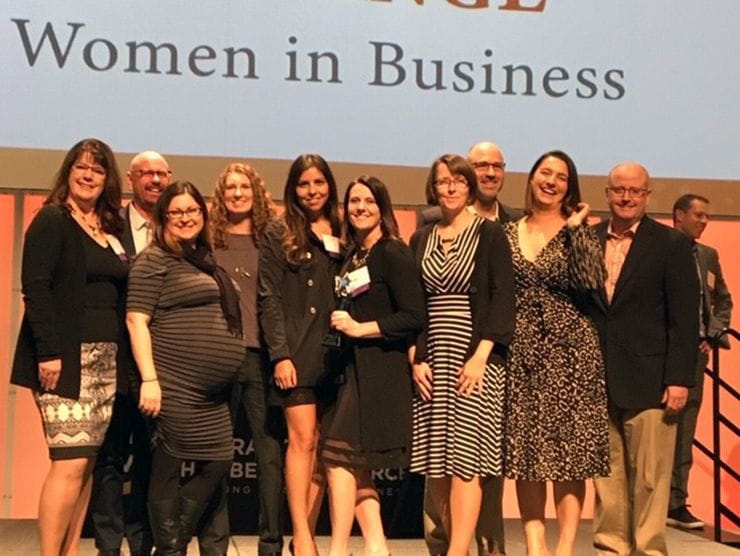 October 8, 2019 – Bright Horizons® has been named a 2019 Champion of Change by the Colorado Women's Chamber of Commerce. The Champions of Changes are large and small companies that are actively and strategically advancing women in business through their commitment to creating inclusive, supportive, and empowering cultures. The award will be presented at a reception on November 7 in Glendale, Colorado.
Bright Horizons was honored in the Social Impact category, which recognizes businesses whose core purpose is to create meaningful change to corporate systems and cultures. These businesses are working hard to help create inclusive and diverse work environments.
Bright Horizons strives to advance women in their careers, both as an employer of choice and by providing programs that support employees through every life and career stage, and helping people succeed at work and at home. With 94% of its employees being women, Bright Horizons offers a number of programs that help women foster their professional development.
Furthermore, in a recent survey of employees who work for Bright Horizons clients, 84 percent of female managers polled said that on-site child care positively impacted their ability to pursue or accept higher positions, while 91 percent of parents responded that employer-sponsored back-up care allowed them to work a day they otherwise would have missed.
"We are honored to be recognized as a change-maker in our local community for our efforts to support diverse and inclusive work environments," says Maribeth Bearfield, Bright Horizons Chief Human Resources Officer. "One of our goals is to provide women with opportunities to succeed professionally, whether that is here at Bright Horizons or at any one of our more than 1,100 clients through innovative benefits that support them in all aspect of their lives."
Bright Horizons has a strong presence in Colorado, with more than 800 employees who work at 15 early childhood care and education centers across the state and at our customer contact center in Broomfield, which supports Bright Horizons' child care centers and preschools along with our emergency back-up care, EdAssist, and College Coach services.
To be consider a Champion of Change, businesses were rated on:
Strategic imperative to advance women within the business to leadership positions. This would include a focus on recruitment, pipeline advancement and creating an inclusive workplace.
Ensuring employees are paid based on performance, skill, or education to ensure no gender gap exists.
Innovative and out of the box thinking to recruit and retain top talent.
Bright Horizons is proud to be a member of the Colorado Women's Chamber of Commerce, and to be among the organizations recognized this year. To learn more about the 2019 Champions of Change, click here.