The Foundation Awards Annual Greenman Gift to Broomfield Agency Bal Swan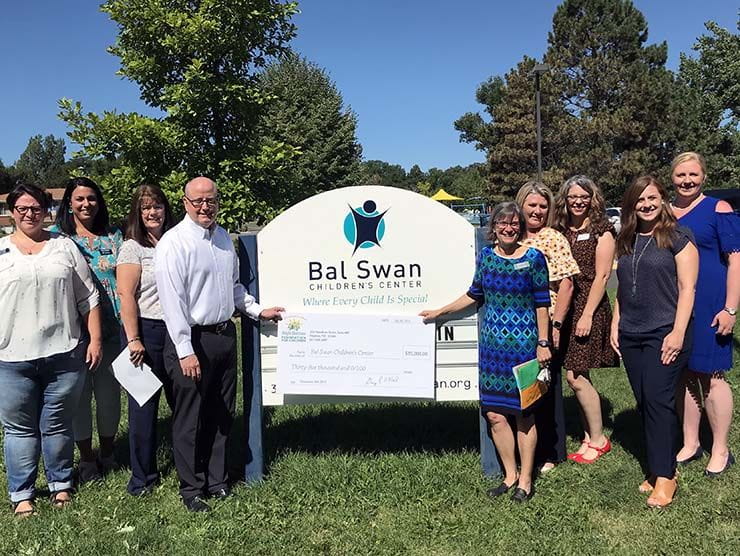 August 8, 2019 – Every year, the Bright Horizons Foundation for Children funds the Greenman Gift grant in memory of Jim Greenman, a visionary in the field of early childhood education and an unwavering advocate for all children. The Greenman Gift provides a one-time grant each year of direct financial and in-kind contributions to a child care program to improve its programming in Jim's memory. This year, the Foundation awarded the grant to Bal Swan Children's Center in Broomfield, Colorado to transform their gym into a modern space that can serve as an oasis for motor and sensory activities that support children of all abilities.
"We are so excited, grateful and humbled to be the 2019 Greenman Gift Recipient," said Debbie Kunz, executive director at the Bal Swan Children's Center. "Every child at Bal Swan uses the gym weekly, if not more frequently when weather limits outdoor activities. We are thrilled to remodel the gym into a space that is modern, friendly, and highly engaging."
Bal Swan Children's Center was founded in 1963 by five Broomfield families whose children had special needs. Having been told by the local school district that the families should look into institutionalized care for their children and that the district could not provide adequate services, the families came together to create their own support system. Today, Bal Swan Children's Center is a model of inclusion for early childhood educators, with every classroom and teaching team equipped to make adaptations to support the full participation of every child based on their ability and need. These children have access to in-house occupational, physical, and speech therapists who offer individual and group therapy as well as coaching and classroom support for teachers.
"We are very excited to work with Bal Swan Children's Center and provide this grant in Jim's memory to them. Creating special places like these for children honors Jim's passion to create beautiful environments for children to play, learn, and grow," said Gary O'Neil, President of the Bright Horizons Foundation for Children. "During the site visit to Bal Swan, the Bright Horizons employees from our Broomfield office were extremely impressed and expressed a desire to participate in volunteer opportunities there in the future."
Read the full article here.