Companies Led by Women Have Happier Workers. What's the Secret?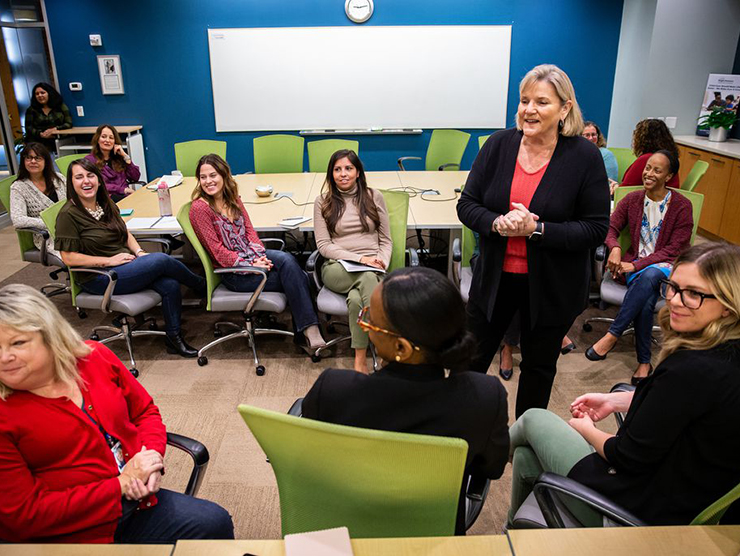 November 20, 2019 – As part of the Boston Globe's 2019 Top Places to Work in Massachusetts special issue, Bright Horizons and CHRO Maribeth Bearfield were featured in an article titled, "Companies led by women have happier workers. What's the secret?"
Author Katheleen Conti writes: "Bearfield, of Bright Horizons, says workplaces that lack women in leadership roles must adapt, especially if they hope to attract younger talent, who, studies show, value inclusion and equality. Earlier in her career, Bearfield had female sponsors whom she credits for ensuring her career visibility and progression. She sees this on a broader scale at Bright Horizons, as it has become more deliberate about succession planning and career development for women."
Bright Horizons – which now has a female majority on both the Board of Directors and Senior Leadership Team – was recognized a Top Place to Work for the 12th consecutive year.
To read the full article, click here.
Photo credit: Aram Boghosian. Shared with permission from The Boston Globe.