Next Generation of Minneapolis Volunteers Inspired by Allianz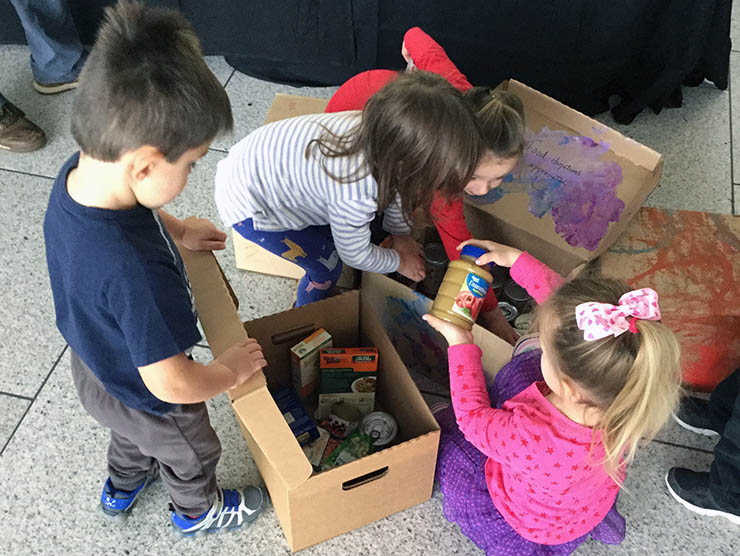 December 19, 2018 – Preschoolers at Bright Horizons' Allianz Bright Beginnings were excited to kick off the "Spirit of Giving" at the Allianz headquarters in Minneapolis. When Allianz employees invited the preschoolers to lead their food, clothing, and toy drive by being the start of their assembly line, the company inspired the next generation of volunteers.

Each year, Allianz employees hold a food, clothing, and toy drive known as "Spirit of Giving," where donated food goes to PRISM, the clothing to The Arc Greater Twin Cities, and the toys go to Toys for Tots. All money raised through the campaign supports food shelves in the Twin Cities through Second Harvest Heartland and Toys for Tots. When employees invited children from the center to be the start of their assembly line passing the donated items throughout the building, the students were thrilled to participate.

As the preschoolers helped with "Spirit of Giving," they learned an appreciation for the wider world, by providing the preschoolers with a real-life example of how they can make a change in their world. This unique volunteer opportunity also perfectly fits in with the Bright Horizons' Toward a Better World curriculum. which teaches children in our care to make a difference in the world.

Watch the full clip here.