Yale New Haven Hospital Employee's $300K Student Loans Forgiven Thanks to Her EdAssist Coaching Benefit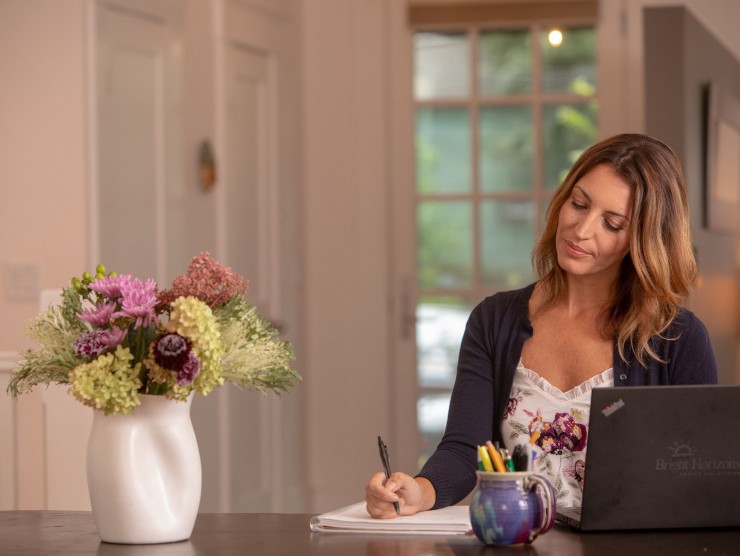 March 1, 2023 – Amy Eichberger, a Benefits Specialist at Yale New Haven Hospital in New Haven, CT, has worked at the hospital for three years. To help pay off her massive student loan, car loan and other debts, she also works part time for Amazon, as a warehouse associate doing manual labor.
To further her career, Amy attended state schools, obtaining undergraduate, graduate, and post-graduate degrees. In the process, she accumulated over $300,000 in college loan and interest debt.
Her company, Yale New Haven Hospital, offers a loan repayment benefit, but it is only available for nurses, not all employees, so Amy wasn't eligible. However, they also offered a workforce education success coaching benefit, managed by EdAssist, that was accessible to all.
Amy's boss, the hospital's Sr. Benefits Manager, encouraged her to explore the coaching benefit after Amy offhandedly remarked how much money she owed. Amy didn't think she would benefit from coaching, but with a push from her boss to explore her options, she made the call.
Amy reached an EdAssist Student Loan Coach who reviewed her situation and let her know she qualified for the PSLF: the Public Service Loan Forgiveness Program because she worked at a non-profit (the hospital) full-time and met the other various requirements.
Amy filled out the forms and then in early January of 2023, received a letter from the government saying that her $300K in student loans were forgiven and she owed $0! She couldn't believe her eyes. Talk about life changing!
Amy was overwhelmed and refers to the advice she received from her EdAssist student loan coach as truly "life changing." She can now quit her second job, pay off her car loan and start saving for retirement. She is so relieved her family won't have to inherit her student loan debt.
Amy is extremely grateful for the partnership with her student loan coach and for the hospital's benefits offerings. By investing in their employees and offering these types of supports, organizations like Yale New Haven Health will in-turn reap the rewards of a more dedicated workforce in terms of loyalty, productivity, and retention.