From Pre-K to College, Bright Horizons Helps High School Student with Education Journey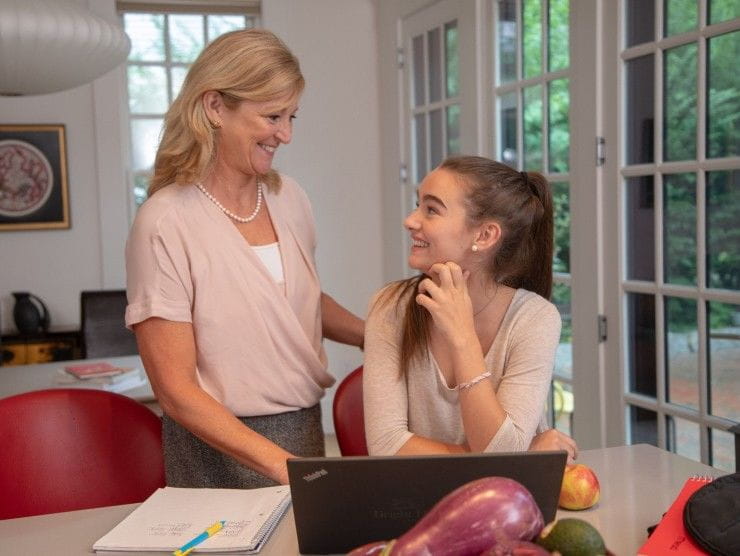 April 6, 2023 – Recently, Aimee Graman, an employee at Toyota Motor North America, and her daughter Hannah took advantage of Aimee's Bright Horizons College Coach benefits and met with Michael Yager, a Bright Horizons College Coach admissions expert. As a high school junior, Hannah is starting to navigate the college admission process. With Michael's expertise, Hannah and Aimee will have all the tools needed to make the best college choice for their family.

After their initial meeting Aimee shared with Michael a note that Hannah scribbled during their session:

"I went to Pre-K here (Bright Horizons) and now they're taking me to college."

17 years ago, Hannah started her education journey at a Bright Horizons child care center in Plano, TX. For Michael, this small note of gratitude was a very special full circle moment.

"As the dad of two young girls (both currently in a Bright Horizons child care center), it was humbling to pause and reflect on all of the ways our company is entrusted to help students and families move towards their dreams," said Michael." I'm grateful to be a small part of the amazing work we all do on a daily basis and this note from a young woman coming full circle on her journey with Bright Horizons was a wonderful reminder that what we do every day is incredibly impactful."

To learn more about Bright Horizons College Coach, visit here.
.