Get Ready To Repay Your Federal Student Loans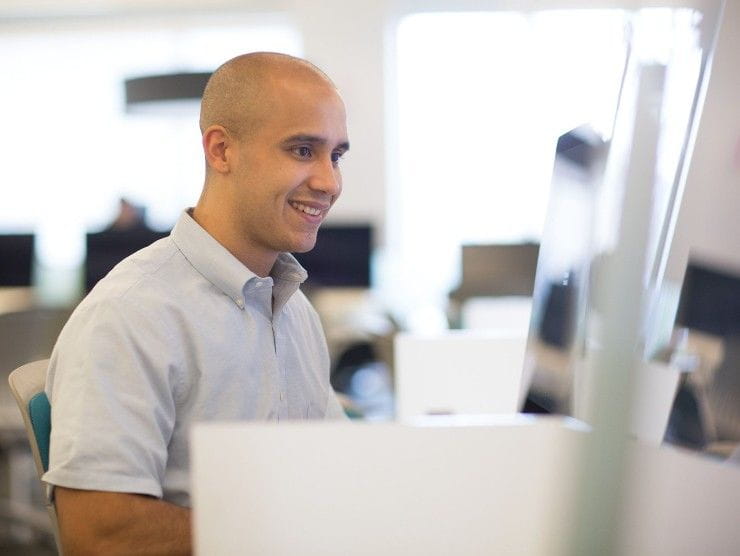 By Michelle Clifton, College Finance Consultant
June 7, 2023 – The student loan payment pause is officially coming to an end this summer. Federal Direct loans have been set to 0% interest with no payments due since March 2020. This administrative forbearance has been extended numerous times. The last couple have been stated as the "final" extension, but this time the payment pause really is coming to an end. The Fiscal Responsibility Act of 2023, often referred to as the debt ceiling bill, has been signed into law on June 3, 2023 by President Biden and includes a requirement for federal student loans to resume interest accrual and repayment 60 days after June 30, 2023.
This timing is what was already announced back in November 2022. However, the final payment pause was tied to the Supreme Court decision on President Biden's one-time debt relief. We are still awaiting the Supreme Court decision sometime this month, and there was some chatter about whether or not the payment pause would be extended again if the one-time debt relief is struck down. This is no longer a possibility. Borrowers who owe less than $20,000 or $10,000 should not assume this debt is going to be forgiven. Look out for the Supreme Court decision and in the meantime, prepare to go into repayment on these loans. Not only will borrowers who have had 3 and a half years of payment relief need to prepare for repayment again, but graduates from 2020 to 2023 will need to plan to start paying their loans for the first time.
When will the first payments be due?
• Interest is set to begin September 1 and monthly payments will be due starting October 2023. Your servicer will have the exact date and it should be updated soon. Servicers are required to notify borrowers of their payment amount at least 21 days prior to the due date.
This is going to be an overwhelming adjustment for many borrowers. If you are already feeling this way, you are certainly not alone. Take steps early this summer to be proactive so you are not scrambling in October. You will thank yourself this fall.
What should borrowers be doing now to prepare?
• Find out how much debt is owed, what the interest rates are, and who your servicer is.

There have been many servicing changes over the past couple years with servicers exiting the federal servicing space and MOHELA taking on PSLF servicing. The most common servicers are currently Aidvantage, Edfinancial, MOHELA, and Nelnet. Head over to the Federal Student Aid (FSA) website to confirm your servicer. If you forgot your FSA ID, you can reset it.

If you have unpaid interest, consider using this time to pay down that interest before it capitalizes (added to the principal balance). Interest typically capitalizes at repayment, however, it has been delayed until 6 months after the payment pause ends so you have a little extra time. Any time you pay off interest before it capitalizes, you are saving yourself paying interest on that interest in the future. If you consolidate your federal loans, interest will capitalize at that time.

• Access your servicing account and update contact information.

Borrowers who have not yet been in repayment or those assigned to a new servicer must head over to your servicer's website to register your account. Your servicer's website where you will make your monthly payments. If you already have an account, take a moment to log into your servicer's website to confirm your contact information is current. Look out for email and text updates from your servicer and the Department of Education this summer.

• Estimate your monthly payments.

Log into the Federal Student Aid (FSA) website to access the Loan Simulator. The Loan Simulator will assist you by calculating the various repayment plans using your actual federal loan balances. You will also be prompted to enter your salary information to estimate payments for the various income-driven repayment plans. The results will show you the different monthly payment options, along with the estimated total cost of borrowing and expected pay off date for each. You will need to use your servicer's website to select the repayment plan you wish to use prior to October 2023. In the meantime, start thinking right away about which monthly payment will work best for you, while also considering the overall cost of your loan.

• Apply/Recertify for income-driven repayment.

If one of the income-driven repayment (IDR) plans is going to work best for you—especially if Public Service Loan Forgiveness is your goal, you may apply/recertify for one of these IDR plans as early as now. With all federal loan borrowers going back into repayment at the same time, servicers are likely to become inundated with customer service volume this summer and fall, so application processing may take longer than expected. If you have never used an income-driven repayment plan before, then you will need to apply.

If you were using an income-driven repayment plan back in early 2020 before the payment pause began, you may only want to recertify now if your salary has decreased and/or family has grown since you last confirmed your income. The Department of Education has pushed out the annual recertification for borrowers for at least 6 months after the payment pause ends. You will be able to continue previous IDR payments until your recertification date and you will receive notification when it is time to recertify. Run the Loan Simulator to compare IDR payments to determine if recertifying now will benefit you by reducing your monthly payment.

To apply/recertify for IDR, you should stay signed into the FSA website and head over to the Income-Driven Repayment (IDR) Plan Request. Be prepared to use the IRS Data Retrieval Tool (DRT) to pull over your most recent tax data to your application. If your income has dropped since your last tax filing or if separated from your spouse, there will be an opportunity to indicate these changes towards the end of the application.

Keep an eye out for an announcement regarding updates to the income-driven repayment plans. The proposed changes were released back in January 2023 and if implemented, the Revised Pay As You Earn (REPAYE) plan will result in more manageable monthly payments for many borrowers. However, these changes will not yet be in place when payments resume.

• Incorporate your student loan payment into your budget.

Now that you have started to consider different monthly payments, this is an excellent time to update your monthly spending plan. Working through your income and expenses will help you determine which monthly payment works best for you at this time. Make sure that you are not spending funds that you need to set aside for student loan repayment over the next few months to get in the habit of paying those student loans. It will help the payment feel less daunting this fall.

• Give these funds a purpose.

With this strategy, you will have a few months of extra funds set aside before you go into repayment. Think about your priorities and use these funds with intention. Use this as the last chance to make a payment directly towards your student loans when all of the funds are automatically applied to the principal balance—if you were in repayment and up to date on payments back in March 2020. Reducing your principal balance now may even lower your monthly payment under the Standard, Graduated, or Extended repayment plans.

Another excellent option is to use these extra funds to pay down higher interest rate debt, like credit cards or private student loans. Pay down other debt before your federal student loans go into repayment. Or, perhaps you need to start or add to your emergency fund. Use these next few months to make that a priority while you do not have a federal student loan payment.

• Take action today.

Set aside a few minutes to walk through this process with your own federal loans. The earlier you prepare for repayment, the more time you have to either reduce the principal of your student loans, tackle other debt, or beef up that emergency fund. Taking proactive steps now will help you feel in control and ready for that student loan payment.

This article originally appeared on the Bright Horizons College Coach® Insider blog.