Bright Horizons Partners with the Newton Police Department to Support Local Community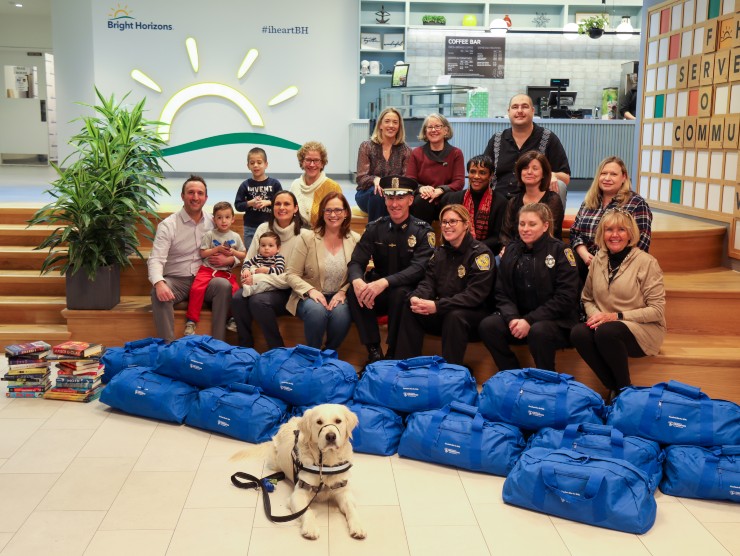 January 26, 2023 – The core of Bright Horizons' mission is making a difference in the communities the company's employees live and work. As part of Bright Horizons annual week of service, aptly named Serve from the HEART, employees at the company's headquarters, located in Newton, MA, assembled 300 comfort kits for the Newton police department to use when dealing with children in times of crisis. The comfort kits were curated by The Bright Horizons Foundation for Children and include items like teddy bears, fidget toys, and coloring books. The kits will be kept in the department's police cars for officers to easily access when they are on duty.
Employees presented the comfort kits to Newton Chief of Police, John Carmichael and his community engagement team, which includes their community resource canine officer, Officer Leo, at the company's home office. As part of the event, Chief Carmichael toured the Jim Greenman Early Education Innovation Center, Bright Horizons' on-site child care center and Officer Leo met with children and their parents.
"This is the first of many community service projects between our home office employees and the Newton police department," said Patti Nurse, Senior Director, Workplace Engagement at Bright Horizons. "We look forward to partnering with Chief Carmichael and his community engagement team to help support families and their children in the Newton community."