EdAssist by Bright Horizons Maintains Leadership Position in Workforce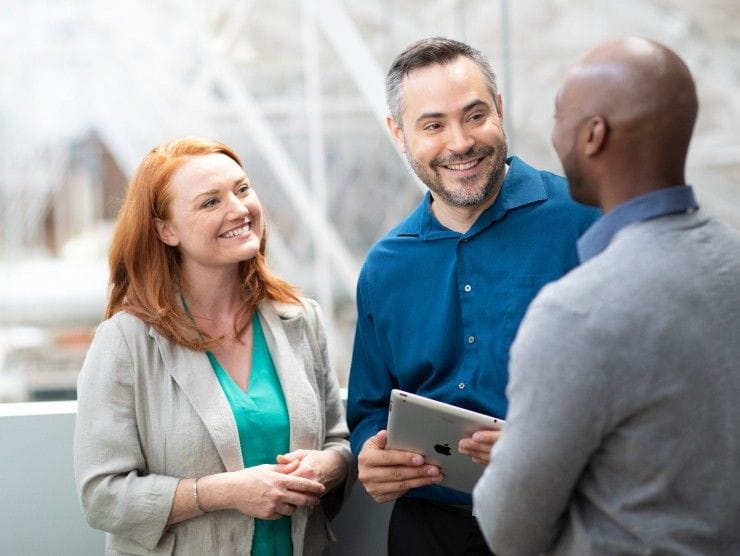 Processed more than $1Billion in Tuition Payments for Employer Clients and Celebrated 27,000 Graduates from Adult Learning Programs
June 27, 2023 – Since EdAssist by Bright Horizons was founded 14 years ago, the main focus has been to serve organizations by providing best-in-class education opportunities that meet the needs of their current and future workforce. EdAssist has helped hundreds of employers reach their talent and learning goals – and millions of employees reach their personal, professional, and educational goals through a variety of services and benefit options.

Continuing to solidify its position as the leading provider of workforce education solutions, EdAssist processed more than $1 billion dollars in tuition payments, served over 382,000 employees across all services, saved over $32 million in network tuition discounts and celebrated over 27,000 student graduates in 2022.
Bright Horizons' newly appointed Senior Vice President, Education Advisory Services Diane Bartoli comments on the state of the business, "This is an exciting time to be joining Bright Horizons. I take extraordinary pride and great responsibility in developing and growing our education products and services to meet the needs of the current and future workforce." Diane brings more than 25 years of leadership experience across the education, health care and technology industries to her role to drive the growth of EdAssist and College Coach businesses. Diane recently worked for Athena Health, serving as General Manager for Epocrates, the company's point of care medical reference application. Prior to leading Epocrates, Diane was the General Manager of Amazon Education where she led the team that launched the B2B business for digital learning products for K-20 students and learners. She has also held key roles at Elsevier, a subsidiary of RELX and the world's leading science, technical, and medical information provider.

Bartoli adds, "Education benefits increase access and decrease barriers, putting education within reach for many adult learners. Whether on the frontline or in a management position, education unleashes human potential, increasing talent mobility and solving strategic workforce gaps."

EdAssist partners with over 200 employers to support their workforce across a variety of industries including healthcare, financial services, retail, biotech/pharmaceuticals, utilities/energy, high-tech, consumer products/manufacturing, communications, insurance and more.

About EdAssist by Bright Horizons
EdAssist by Bright Horizons is a leading provider of workforce education solutions, reaching more than seven million adult learners through partnerships with more than 200 of the world's largest employers to deliver high-quality, affordable education programs designed to recruit, retain, and grow talent. In collaboration with over 200 post-secondary institutions in the U.S., EdAssist designs strategic education benefits programs that help build a talent pipeline for in-demand roles, fill skill gaps, and help companies develop the workforce necessary to innovate, grow, and compete in the global economy.