EdAssist Expands Career Pathways to Help Close Talent Gaps and Promote Employee Growth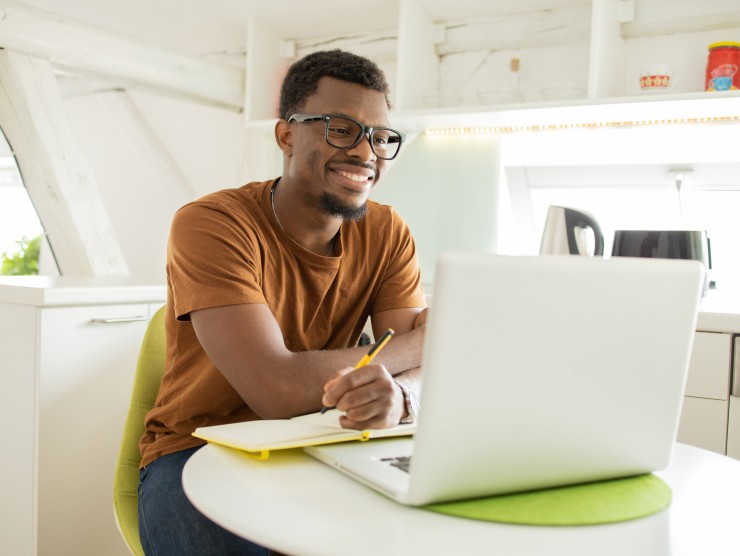 February 9, 2023 – EdAssist by Bright Horizons, the nation's leading provider of workforce education benefits, is helping companies address labor shortages and promote employee retention through 16 career pathways that reskill employees into in-demand jobs.

Geared toward high-growth sectors such as healthcare, information technology, data analytics, and cybersecurity, EdAssist's career pathways expand workers' access to growth and development opportunities, fill critical job openings, reduce talent acquisition timeframes, and decrease costs associated with hiring and training.

Dr. Jill Buban, Vice President and General Manager of EdAssist, said, "Some of the nation's most recognizable and influential companies are embracing career pathways as a strategic and forward-looking tool to build workforce capacity. Informed by insights from national research and client focus groups, our career pathways have been thoughtfully designed with on- and off-ramps to make it as easy as possible for employees to upskill and reskill at any stage of their career. Importantly, all EdAssist career pathways also begin with the option to complete a high school diploma through Career Online High School, which is essential to tap into the potential of roughly 39 million Americans who do not have a high school degree."

EdAssist's 16 career pathways are customizable, allowing companies to adapt the programs to meet their unique workforce needs and bolster talent pipelines leading to key positions. The pathways are also developed using research and market data to show the trajectory from entry-level to senior positions, plus key attributes of the role, national average salary, and education requirements with links to quality education providers – including many in EdAssist's exclusive Workforce Education Network – that have specialized expertise in helping adult learners succeed.

"More than six million higher ed students are working learners who are 25 or older, and another 39 million Americans have some college and no degree. These individuals are a major segment of the postsecondary population and our workforce, and they require flexibility in education that is also aligned with evolving business and labor needs," said Scott Pulsipher, President of Western Governors University, an exclusive EdAssist partner and founding member of the Workforce Education Network. "EdAssist's career pathways ensure learning outcomes are directly aligned with the skills that are needed to fill high-need and high-resiliency jobs – providing opportunities for sustainable career growth and strengthening our workforce."

Nine of EdAssist's career pathways are specifically designed for healthcare, an industry that is confronting high rates of employee turnover and burnout and a significant labor shortage. A recent report from the Josh Bersin Company showed that participation in career pathway programs can increase employee retention rates in healthcare by more than 15 percentage points, and that reskilling people from a range of other roles, whether inside or outside healthcare, is the most impactful strategy to fill severe gaps in nursing.

EdAssist partners with more than 70 of the nation's leading health and hospital systems – including OhioHealth, Atrium Health, DaVita, and Prisma, making the company uniquely qualified to design pathways that help combat this labor crisis and upskill current workers into in-demand jobs like respiratory therapist, surgical tech, medical assistant, and certified nurse practitioner, among others. Through these partnerships, health and hospital systems are able to train the current workforce to fill the most critical roles of the future.

A full list of EdAssist's career pathways includes:
Horizontal Skills Pathways
• Data Analytics
• Cybersecurity
• Software Engineering
• Agile/Scrum
• Business Analyst
• Project Management
• Business Leadership

Nursing Pathways
• Certified Nursing Assistant
• Licensed Nurse Practitioner
• Registered Nurse
• Nurse Practitioner


Allied Health Pathways
• Medical Assistant
• Pharmacy Technologist
• Patient Care Technologist
• Respiratory Therapist
• Surgical Technologist


To learn more about EdAssist by Bright Horizons and Career Pathways, visit https://www.brighthorizons.com/edassist-solutions.