Early Childhood Innovation Summit 2023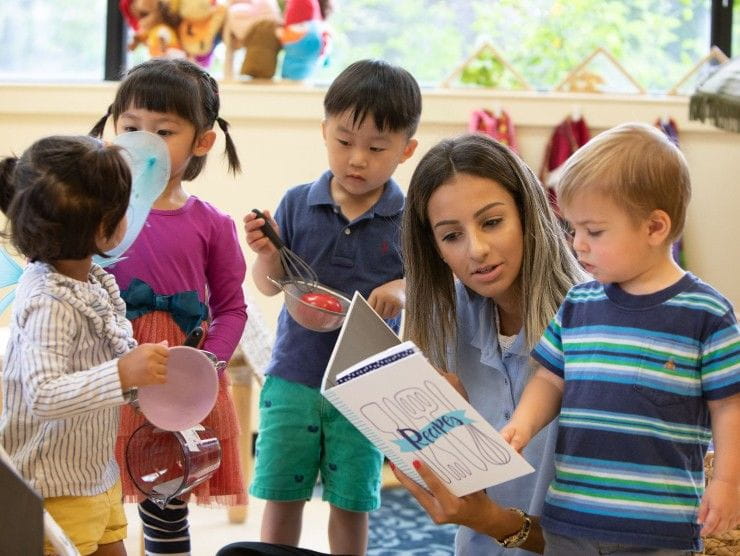 June 1, 2023 – The HeadStarter Network's Early Childhood Innovation Summit, the forum for early learning thinkers, innovators, and developers to network and explore, will take place June 27-29 in Newton, Massachusetts at Bright Horizons' global headquarters. The three-day event brings researchers, innovators, practitioners and policymakers, together to engage in addressing 21st-century challenges to children, families and those who work with them.
"In just three days, about 100 folks committed to driving the field of early childhood education forward will learn, innovate, and become invigorated to lead. All of early learning is at a watershed, where innovation is no longer an option or extracurricular activity. Given the gravity of the situation, we're grateful to sponsors like PNC Bank Grow Up Great, Bright Horizons and Buffett Early Childhood Fund committed to this effort," HeadStarter Network Board Member and National Head Start Association (NHSA) Executive Director Yasmina Vinci said.
This year's event will start with a keynote from Dr. Patricia Kuhl., professor and co-director at the University of Washington Institute for Learning & Brain Sciences. Dr. Kuhl's innovative and pioneering research is profoundly shaping the way we teach and educate young children.
The summit will serve as an incubator of innovation with a master class in innovation to jumpstart fresh thinking about solutions to significant challenges impacting the field of early childhood education. Master teacher Mitchell Sava–managing director of programs and operations with Duke Innovation and Entrepreneurship at Duke University, and current appointee at the Advisory Board of the University of North Carolina's master's degree in Education, Innovation, Technology, and Entrepreneurship (MEITE)–will lead the master class this year.
Mr. Sava, who has over 25 years of experience integrating innovation to drive commercial growth and social impact, will cover foundational elements of innovation that are applicable across industries and that unlock transformational thinking.
Following the master class, participants will join topic-driven and facilitator-led Accelerator Circles to apply learnings to workplace challenges. The content-rich and practice-based agenda also includes plenary sessions with formidable thought leaders on some of today's most pressing issues, like workforce challenges and the intersection of early childhood education with Artificial Intelligence (AI) and brain development.
This year's Early Childhood Innovation Summit will also include enjoyable evening events like a welcome reception and gallery walk down "Innovators Row" to meet and network with thinkers, doers, and peers, plus an exciting flagship Bright Horizons center tour highlighting their Discovery Driven Learning™ approach that is built on the science of early learning and brain development.
"Bright Horizons has always stood for innovative solutions to educational issues, putting learner's needs at the center of our decision making, and being informed by the science," said Rachel Robertson, vice president of Learning and Development at Bright Horizons. "We engage in a number of activities to bring research and practice together in our own programs and the broader field of early childhood education, and we are thrilled to host this year's Early Childhood Innovation Summit to serve as a catalyst for new and exciting thinking from which every child can benefit."

About The HeadStarter Network
The Headstarter Network is a nonprofit network created to provide a nimble, interdisciplinary, and forward-looking engine for driving innovation in early childhood education. The Network seeks to apply best practices and innovations from technology, business, science, and academia to deliver new approaches and models to the field.
A practitioner-focused think and action network, the HeadStarter Network is supported by staff of the National Head Start Association (NHSA), and governed by a board that is majority-led by Head Start alumni.