Bright Horizons Early Childhood Education Experts Attend Annual NAEYC Conference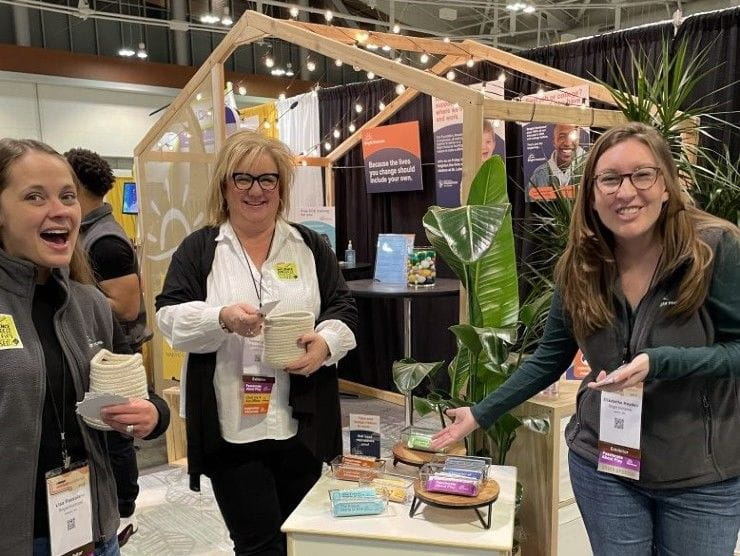 November 20, 2023 – A team of early childhood education experts from Bright Horizons recently attended the annual National Association for the Education of Young Children (NAEYC) Conference in Nashville, TN. The conference gathers early childhood educators from around the globe to connect, collaborate, and learn together.
NAEYC is a professional membership organization that works to promote high-quality early learning for all young children, birth through age 8, by connecting early childhood practice, policy, and research. The association comprises nearly 60,000 individual members of the early childhood community and 52 affiliates, all committed to delivering on the promise of high-quality early learning.
While at the conference, the Bright Horizons team led several workshops and sessions for attendees. Claire Goss, Senior Manager, Learning and Development and Heather Ferillo, Senior Director of Communications Partnerships led a session for early educators called 'Turning your expertise into family resources: Building partnerships with 21st century parents and caregivers'. Attendees explored different techniques and platforms for communicating their expertise and learned the value of offering parenting and child development education to families.
During a session led by Melony Gibson, Director, Professional and Leadership Development and Kelly Hansinger, Senior Director of Education Leadership and Learning called 'Building the Next Generation of Leaders: The responsibility of today's leaders to prepare future leaders through diverse, equitable, and inclusive practices', the duo discussed strategies to build a foundation of collective accountability and responsibility that supports the development and growth of future leaders. Attendees left the session with valuable techniques and tools to strengthen leadership readiness and boost a sense of belonging for their employees.
In addition to sessions and networking with Bright Horizons experts, attendees were able to visit the Bright Horizons expo booth and participate in a Bright Horizons Foundation for Children service project for local Nashville non-profit, St. Luke's Community House. Participants made kits and blankets for the children and families in the communities that St. Luke's serves.
To learn more about NAEYC, visit here.