Bright Horizons Centers Participate in the Voices of Children International Project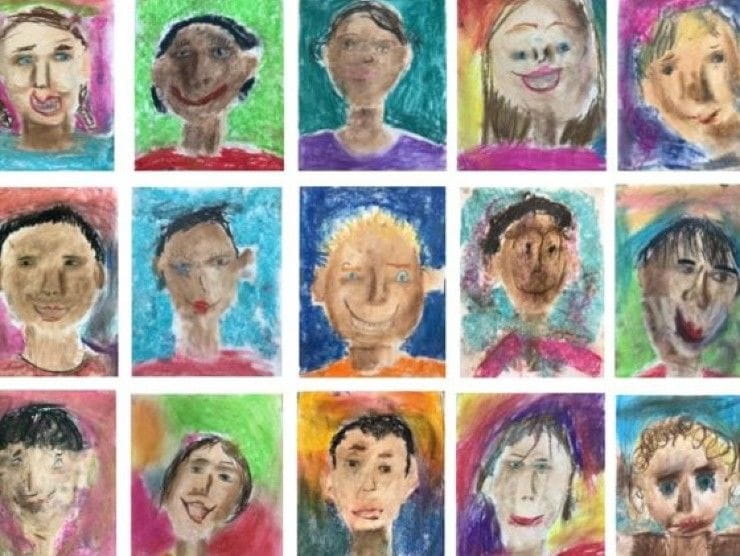 November 8, 2023 – Bright Horizons participates in Voices of Children International Project to engage children in art activities focused on diversity, equity, and inclusion. Through a collaboration with the Bright Start Foundation for Children, an international early childhood organization, six Bright Horizons centers participated in the Voices of Children International Project. The goal of the project is to develop and support agency in young children and offer them the opportunity to share their unique perspective through artwork. This year's theme was Diversity, Equity, Inclusion, Belonging.
"What started as a simple project to engage children in an art activity that focused on diversity, equity, inclusion, and belonging became an amazing experience of learning for all of us," said Sandy Cook, Center Director at Bright Horizons Family Center at Del Mar. "Our center has always been a welcoming place for all families and children. Being part of this project has opened another door to understanding who we are and how connected we are to one another."
Sandy and her teachers asked parents to help their child create a memory box that aimed to celebrate and explore their child's personal identity, family history, and connections that display their unique individuality. They filled their boxes with photographs of their families, drawings, and cultural artifacts and wrote about the significance of these items and how each connected to their family's cultural identity.
While at Bright Horizons at Redmond in Redmond, WA, the children ages four to five years old worked with their art specialist to create amazing oil pastel self-portraits. The children used pictures of themselves and mirrors to make an image that represents their vision of themselves. Once completed the children and their teachers discussed the similarities and differences of each self-portrait and answered questions like "Who am I?" and "How can I make my community a better place?".
The artwork and reflections from all six centers were collected and showcased virtually and in a gallery onsite at 2023 Bright Start International Conference in Athens, Greece. In addition to the gallery display, Sandy Cook presented her center's case study on the project to conference attendees during a Voices of Children panel session.
To learn more about early education and curriculum at Bright Horizons, visit here.