Bright Horizons Centers Nationwide to Host STEM Fest Event to Celebrate National STEM Day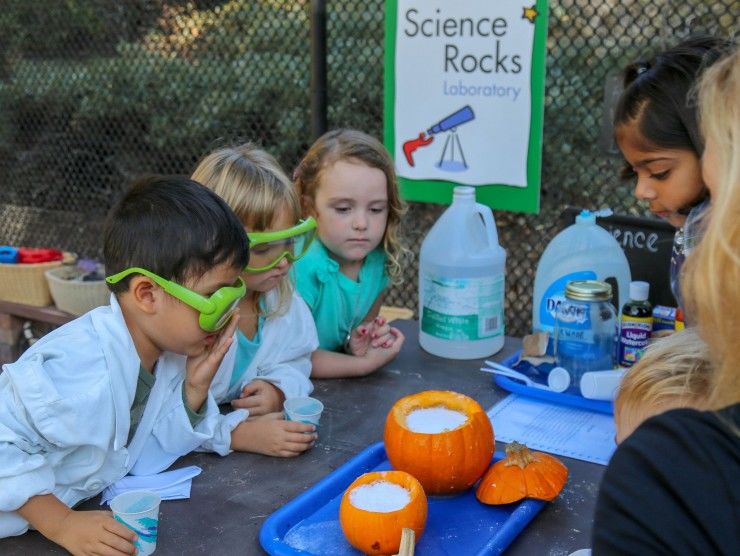 November 2, 2023 – Over 500 Bright Horizons early education and preschool centers nationwide will host STEM Fest on November 8, 2023, to celebrate National STEM Day. The in-center event will focus on sharing STEM learning at Bright Horizons. STEM Fest will provide an opportunity for enrolled and prospective families to see first-hand what STEM-based activities preschool and kindergarten prep classrooms have been working on to foster children's curiosity. Each center will display their respective STEM projects in their STEM lab, movement area or enrichment space.

Bright Horizons believes children are natural scientists, explorers, engineers, investigators, and mathematicians. The curriculum at Bright Horizons early education and preschool centers provides children with opportunities to engage with STEM content and ideas. Through Bright Horizons Discovery Driven Learning® framework, children can actively engage in STEM content and ideas, while being supported through responsive relationships, proven instructional methods, as well as joyful, playful, and inclusive communities.

"STEM learning is not about right or wrong answers," said Rachel Robertson, Vice President of Education and Development at Bright Horizons. "It is about developing problem-solving, initiative, creativity, innovation, perseverance, and curiosity."

During STEM Fest at Bright Horizons at Los Gatos in Los Gatos, Calif., children and families will participate in 4 interactive STEM activities led by teachers and administrators. The activities include Rain Clouds in a Jar, a simple experiment that helps children understand how clouds are formed by droplets in the air and Stomp Rocket Blasters, an experiment that helps children explore the use of compressed air to launch a rocket high into the sky and learn the concept of force.

To learn more about STEM learning at Bright Horizons and RSVP for STEM Fest, visit here.