Sixteen Bright Horizons Centers throughout Massachusetts Participate in Donation Drive to Support Non-Profit Room to Grow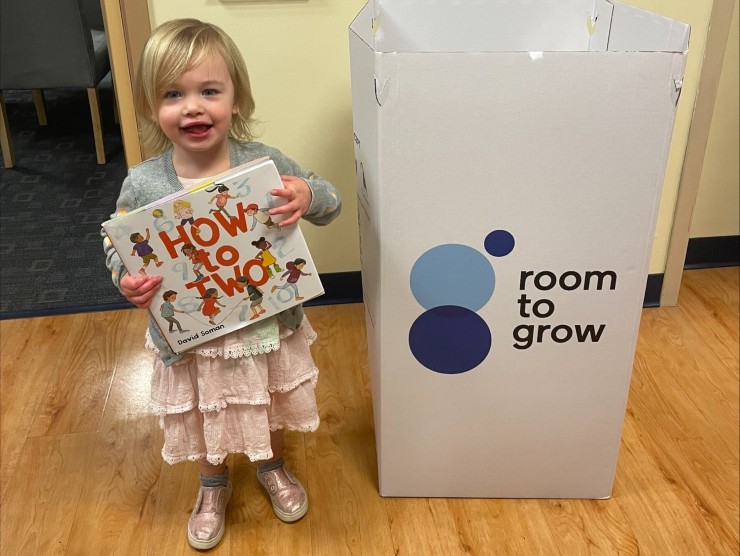 November 18, 2022 – In the spirit of the season of giving, 16 Boston-area Bright Horizons' child care centers partnered with Room to Grow, a Boston-based non-profit, for a community donation drive. For more than 20 years, Room to Grow's three-year program has provided critical support to families raising babies born into low-income circumstances.

Teaching young children kindness and empathy is a core part of Bright Horizons' curriculum. Through the partnership with a non-profit like Room to Grow, the families at the centers were able to support the communities where they and live work and show their children the importance of treating people with kindness.

Room to Grow provides parents and caregivers with essential baby and toddler items, strategies and support to promote their children's development, and connections to community resources that can meaningfully expand their support network. Their dynamic, wrap-around approach addresses the multitude of needs facing parents raising children in these earliest years, and provides the surest opportunity for establishing a strong foundation in life.

"The families at our center were thrilled to be able to participate in the Room to Grow donation drive," said Amanda Purcell, Center Director at Bright Horizons at Tufts Medical Center. "Both Bright Horizons and Room to Grow are committed to improving the lives of young children and helping the community around us."

Throughout November, families dropped off items like children's winter clothing and shoes at donation boxes set up in the lobby of each center.

To learn more about Room to Grow, visit here.