Bright Horizons Centers Nationwide Participate in JumpStart's Read for the Record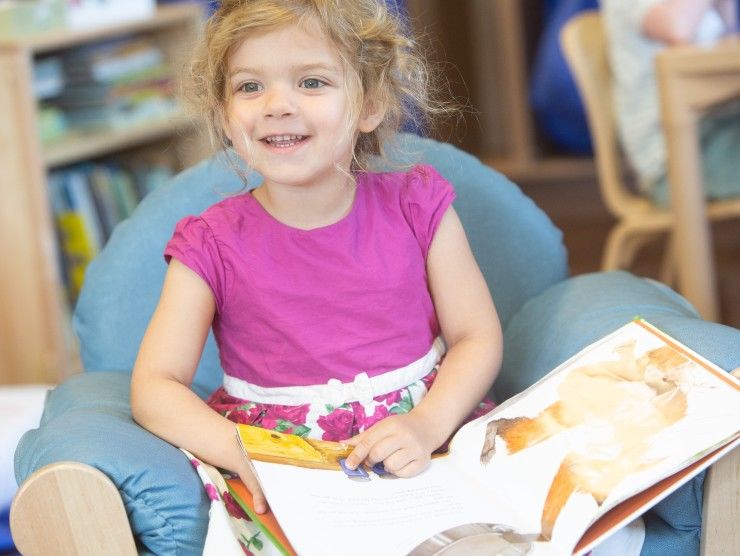 November 2, 2022 – On October 27, Bright Horizons centers across the country participated in JumpStart's annual Read for the Record® event. JumpStart's Read for the Record® is one of the world's largest shared reading experiences, a time of year when millions of people come together to celebrate literacy and promote early childhood education.
Each center celebrated by inviting a special guest to read Nigel and the Moon by Antwan Eady to the children. Nigel and the Moon is a book about dreaming big that inspires children to celebrate where they come from, who they are, and who they want to be.
At the Jim Greenman Early Education Innovation Center in Newton, MA, Bright Horizons COO Mary Lou Burke Afonso read Nigel and the Moon to both the preschool and toddler programs.
In Columbia, SC at the Bright Horizons at University of South Carolina, staff and children welcomed special guest reader WIS News TV reporter Intisar Faulkner to the center.
At Seay Child Care managed by Bright Horizons in Plano, TX, Texas Health Resource Plano president, Fraser Hay, came by the center to read to the preschool and kindergarten prep programs.
To learn more about Bright Horizons early education and preschool curriculum visit here.