Parents in New York City Agree Consistent Child Care is Key to Being Productive at Work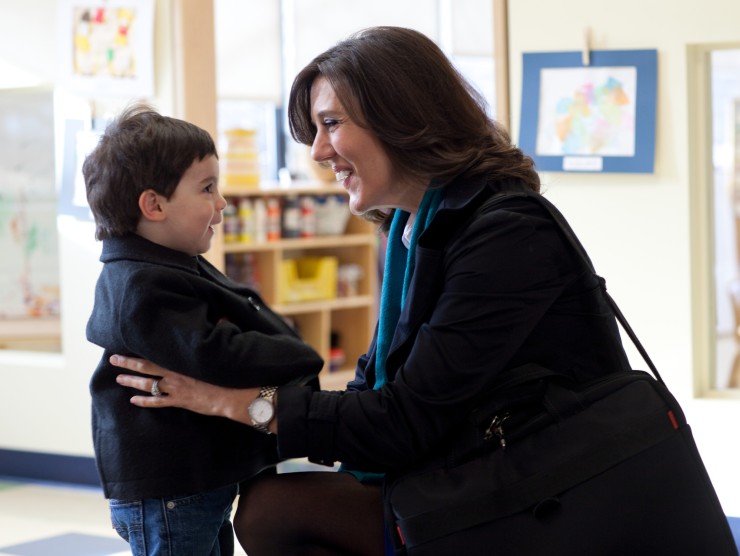 September 12, 2022 – As working parents continue to navigate the new work dynamic of full-time in the office, remote or hybrid, they all agree that the key to productivity is high-quality, consistent child care. They recognize despite where they are physically working, child care is a must-have to manage their work/life balance. And they are turning to their employers for support.
According to Bright Horizons' 8th annual Modern Family Index, 90% of working parents say it's important for employers to provide access to and assistance in paying for high-quality, reliable child care. In addition, 58% of employees stated they would remain loyal for consistent, high-quality child care. Bright Horizons' clients in the New York metro area are listening to their employees' needs by providing access and assistance in paying for those child care benefits.
What's more, in a recent survey conducted by Bright Horizons of working parents at New York centers, an overwhelming 9 out of 10 parents said that child care is critical to enable them to meet job performance expectations and be productive. Access to their employer's center not only allows them to worry less about their child's safety and well-being, but enables them to focus on their work because of that access to their employer-sponsored child care center.
In addition to employer assistance, parents surveyed cited the quality of the teachers (74%), the high-quality early education curriculum (60%), and more than half acknowledged their child care center's proximity/locations as top drivers to choosing their Bright Horizons child care center.
For more than 30 years, Bright Horizons' child care centers have been supporting children through its Discovery Driven Learning approach that encourages children to discover new skills and become confident life-long learners.