McDonald's 'Archways to Opportunity' Program Helps Employees Further Their Education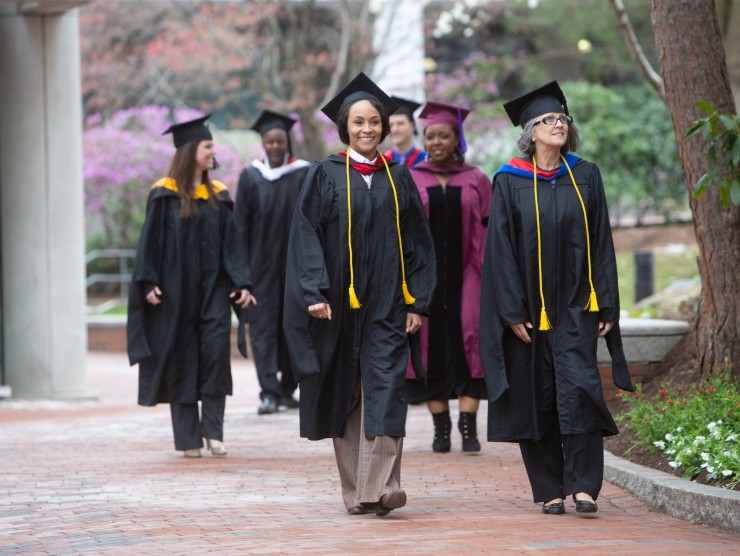 May 31, 2022 – McDonald's created the Archways to Opportunity program as part of the solution to the education and skills gap that exists in this country. As one of the largest employers in the U.S., McDonald's has the ability to reach millions of frontline workers and provide them with access to skills training and education. Since the inception of Archways, McDonald's has increased access to education for more than 75,000 restaurant employees and awarded more than $65M in tuition assistance. In 2020, McDonald's conducted a study with Accenture that found Archways program participants are 2.5 times more likely to get promoted and their retention rates are 2 times higher.
McDonald's recently partnered with EdAssist by Bright Horizons to provide employees with access to additional education assistance programs and upskilling opportunities through Archways.
"Our partnership with EdAssist has allowed us to further streamline the education process for restaurant employees. We are removing barriers and making it even easier for crew and managers to understand their educational options through access to success coaches, removing upfront costs payments and expanding the network of accredited programs and schools" said Lisa Schumacher, Director of Education Strategies & Workforce Policy at McDonald's.
The Archways program is open to all employees at participating company and franchised-owned restaurants working for at least 90 days and average of 15 hours per week or more. The two most popular programs within Archways are the high school diploma and college programs. The Archways high school completion program gives employees who may have experienced education trauma, a new opportunity to get their high school diploma. This program is self-paced with no grades and offers 10 career tracks for participants to choose from and work toward. To date, McDonald's has had more than 1,500 graduates from the high school completion program.
"As a first-time employer, we provide employees with training in basic job-readiness skills- showing up on time, getting along with coworkers, and dealing with customers. We all learned a lot in our first jobs. And, those skills are critical in any job and any career path," said Lisa. "For us, investing in workforce education is the shared value proposition that simultaneously advances the competitiveness of McDonald's and the economic and social conditions of the communities in which we do business."
The Archways college tuition assistance program breaks down the barriers to affordability and accessibility. Now more than ever people are getting an education in all different phases of life, including as adults or parents. McDonald's has seen that what was once the non-traditional student is now the new traditional student, and they want to make it as seamless as possible for all students and remove barriers to education. Through Archways, a restaurant crew working for just 90 days and 15 hours a week have access to $2500 annually at any accredited institution – including 4 year, 2 year and trade schools.
"Of course, we know some people will stay in our system while many others will go on to new things... and we're proud to be part of that journey," said Lisa.
To learn more about the Archways to Opportunity program, visit here.