Kids Klub Bellevue WA Joins the Bright Horizons Family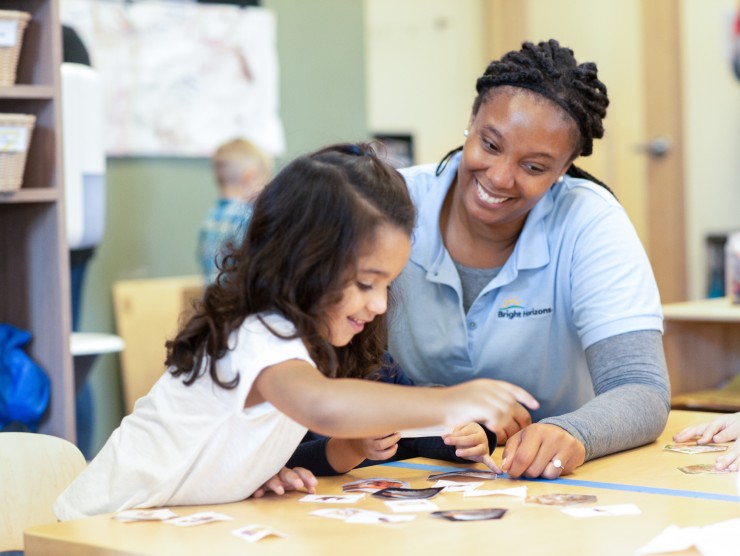 November 11, 2022 – While the pandemic rattled the entire U.S. economy, one industry that has been hit particularly hard is child care. With newfound fears around the spread of COVID-19, child care centers across the country needed to implement new health and safety measures in order to protect the children and families in their care. However, for independently run child care centers, the cost of executing these new measures stressed the operating model, putting owners/operators in precarious positions.
In the fall of 2022, Michael Wojciechowski, President and CEO of Kids Klub, a family of child care centers with locations in Bellevue, WA and California, looked across his revenue model and knew he needed to make a few changes to his business – focusing more deeply on the multiple sites in California and finding a reliable home for his single center in Washington. Michael was aware that Bright Horizons operated a child care center in the Bellevue market as well that was aligned with his mission of providing high-quality child care to families, so he turned to Bright Horizons to see how they might partner to find a solution.
Kids Klub Bellevue was able to find a solution that enabled them to transition its staff and families to Bright Horizons in the Bellevue area. Bright Horizons immediately sprang into action to mobilize the many different departments at the company that would need to play a part in making this a seamless transition in record time.
As a result of this partnership, the Kids Klub families were welcomed into the Bright Horizons center and able to continue with many of the curriculum elements that they loved, including hands-on learning and discovery opportunities, STEAM activities, and a focus on social-emotional development.
Likewise, the Kids Klub teachers were also welcomed into the Bright Horizons family. As such, they now have the opportunity to participate in the Horizons Teacher Degree Program where they can work towards an associate or bachelor's degree in early child care education for free.
"Joining the Bright Horizons family has turned out to be such a blessing for both Kids Klub and the families in which we serve," says Wojciechowski. "We truly could not have asked for a more seamless transition for our families and center staff who were interested in moving to Bright Horizons, and the feedback to date has been outstanding as well. Partnering with such a thoughtful company that puts the care of its families at the forefront of all that they do has made this experience more than I could have hoped for."
In the words of teacher Madison McBride, who joined Bright Horizons as part of the Kids Klub partnership: "When I first started working in child care I never thought about being more than a teacher. However at Bright Horizons, I feel like I will have the support and training to move up the management chain and that makes me very excited."