Going Back to School for Free Gives Bright Horizons Teacher the Opportunity to Fulfill Lifelong Dream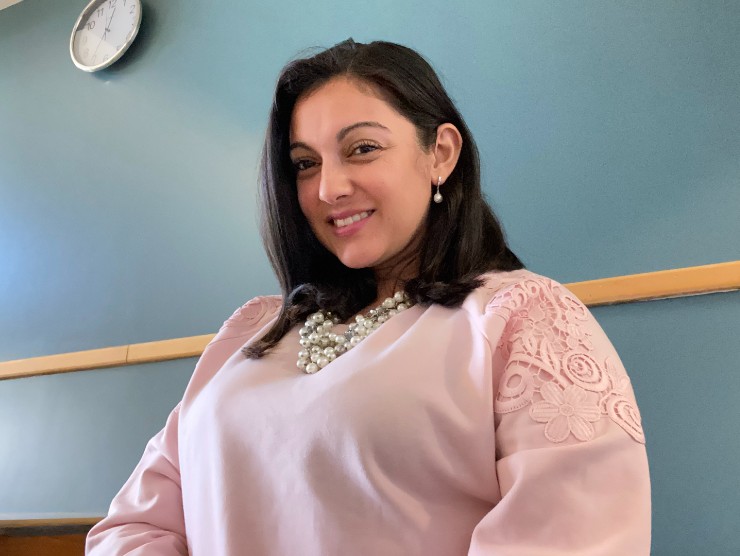 November 15, 2022 – For Mayra Pena, education has always been important. Mayra's parents, Roberto and Carmen, immigrated to the United States from Guadalajara, Mexico with the hope for access to better opportunities for themselves and their three children. From a young age, Mayra's parents taught her and her siblings that anything is possible with hard work and dedication.
"School has always been important to me and working with young children has always been an interest of mine," said Mayra.
Mayra was raised in Paramount, CA and began working in early childhood education when she was in high school. By her senior year, she was working at the elementary school she attended, helping her former teachers with tutoring during after school programs. After her high school graduation in 2003, Mayra earned her certification to work at a licensed child care center in the state of California. She started her career in early childhood education in a child care center in the neighborhood where she grew up.
In 2005, Mayra moved across the country with her husband to Chicago, IL. During this new chapter of her life, Mayra tried to balance adapting to a new state, working as an early childhood educator, and being a wife and new mom to her two children. Her dream of furthering her education as an early childhood educator had to wait.
Since her move, Mayra has had a number of roles within early childhood education. She is currently a Bright Horizons Lead Educator for the kindergarten prep program at Early Discoveries in Abbott Park, IL and now is able to pursue her degree in early childhood education through the Horizons Teacher Degree Program, a no-cost degree program for all full-time employees in Bright Horizon's early education centers and preschools. The program allows employees to earn an associate and bachelor's degree in early childhood education for free. Bright Horizons employees participating in the program do not have to pay for any expenses out of pocket, including tuition, fees and books.
"I decided to participate in the Horizons program because I thought it was an excellent opportunity to finally complete a goal I had for many years," said Mayra. "I know my parents would be incredibly proud. Their hard work and struggles have motivated me to keep moving toward my goal."
Mayra is currently working towards her associate's degree in Early Childhood Education from Rasmussen University and plans to graduate in June 2023.
Mayra shared, "Receiving my degree in June will mean so much to me. I want my kids to learn that it's never too late to follow their dreams and that anything is possible with perseverance and commitment."
To learn more about the Horizons Teacher Degree Program, visit here.