Bright Horizons Lead Educator Becomes First in Her Family to Earn a Free Bachelor's Degree through the Horizons Teacher Degree Program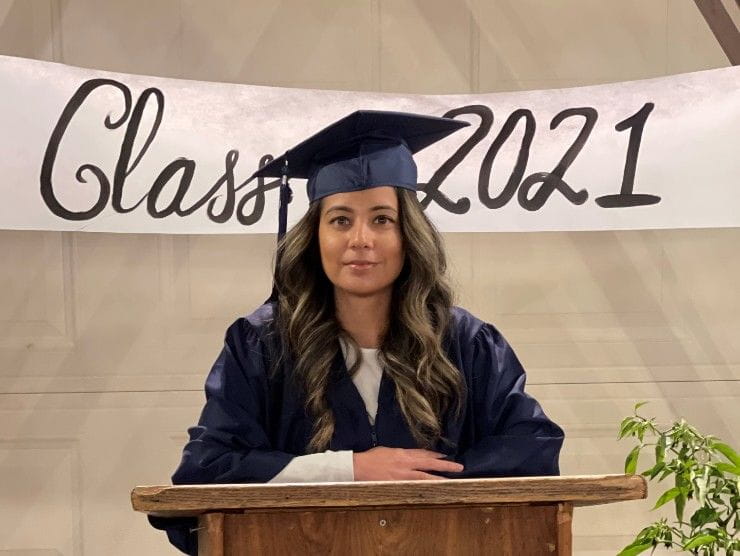 January 19, 2022 – At 19, Sidra Azam moved from Pakistan to the United States to start her next chapter as a wife and an early childhood educator. When Sidra first arrived to the United States, she began working in a day care part-time and quickly fell in love with the field of early childhood education.
Since then, Sidra has worked in a variety of teaching positions. She is currently the Lead Educator for the infant and toddler program at Bright Horizons at Bishop Ranch in San Ramon, CA. As Lead Educator, Sidra is the classroom teacher and age group expert. She mentors a teaching team by providing support on how to create engaging curriculum and experiences in the classroom.
While Sidra's career has been successful, she knew she wanted to grow and learn more in her profession but being a mother and working full-time made it hard for her to earn a bachelor's degree.
"Growing up higher education wasn't given much importance in my family especially for women," says Sidra. "Throughout my life, my education took a back seat due to family responsibilities until I was introduced to the Horizons Teacher Degree Program."
The Horizons Teacher Degree Program is a no-cost degree program for all full-time employees in Bright Horizon's early education centers and preschools. The program allows employees to earn an associate and bachelor's degree in early childhood education for free. Bright Horizons employees participating in the program do not have to pay for any expenses out of pocket, including tuition, fees and books.
"Achieving a bachelor's degree was a lifelong dream and the Horizons Teacher Degree Program made it possible to work full time and still achieve that goal," says Sidra. "The fact that I was able to graduate debt-free was a major factor in deciding to utilize the program."
Sidra attended The University of Arizona Global Campus' Early Education Administration program. The University of Arizona Global Campus is one of five higher education institutions that supports the Horizons Teacher Degree Program. Sidra recently graduated from the program with her bachelor's degree in early education administration. She is the first person in her immediate family to earn a degree.
Sidra credits the supportive teachers and counselors from The University of Arizona who helped her complete her degree. She also says that the ability to take all her classes online contributed to her success in the program.
"Every teacher and counselor I encountered were highly supportive. They would check my grades and call to congratulate me and tell me to keep pushing through," says Sidra. "I had all these people rooting for me and I had never even met them."
To learn more about the Horizons Teacher Degree Program, visit here.