Bright Horizons Recognized by Forbes as One of America's Best Employers for Women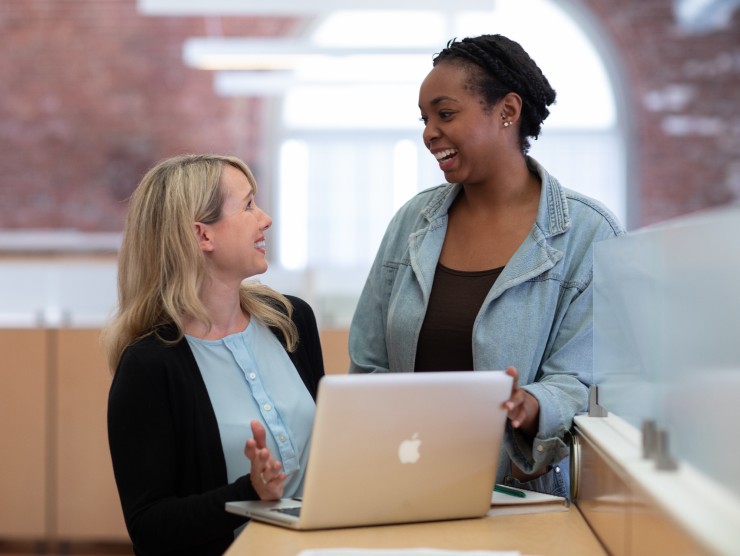 July 26, 2022 – Bright Horizons was recently recognized by Forbes as one of America's Best Employers for Women. The list recognizes employers who provide a diverse, equal and inclusive environment for women, giving them the tools to grow and advance within organizations. Out of the 400 employers that were included on this year's list, Bright Horizons earned a spot in the top 75.
Women represent nearly 88 percent of frontline managers and 63 percent of executives on the Bright Horizon workforce, and make up 94 percent of more than 16,000 employees in the U.S.
"At Bright Horizons, we are dedicated to being a great place to work for everyone. We strive to be a workplace that insists on equity in our offices and centers, and outside of them, so that everyone feels valued and celebrated," said Felicia Robinson, Chief People & Inclusion Officer at Bright Horizons. "We are honored to be recognized by Forbes as one of America's Best Employers for Women and will continue to support the women in our workforce with the tools needed to succeed in their careers."
To determine the list, Forbes partnered with market research company Statista to survey 50,000 Americans—30,000 women and 20,000 men—working for businesses with at least 1,000 employees. All the surveys were anonymous, allowing participants to openly share their opinions. Respondents were first asked to rate their organizations on criteria such as working conditions, diversity and how likely they'd be to recommend their employer to others. These responses were reviewed for potential gender gaps. Statista then asked female respondents to rate their employers on factors such as parental leave, discrimination and pay equity, and to nominate organizations in industries outside their own.
The final list ranks the 400 employers that both received the most recommendations and boast the most gender-diverse boards and executive ranks.
To learn more about this recognition and the other employers named to the list, visit here.