Multiple EdAssist Clients Named As Top Companies for Fostering Economic Mobility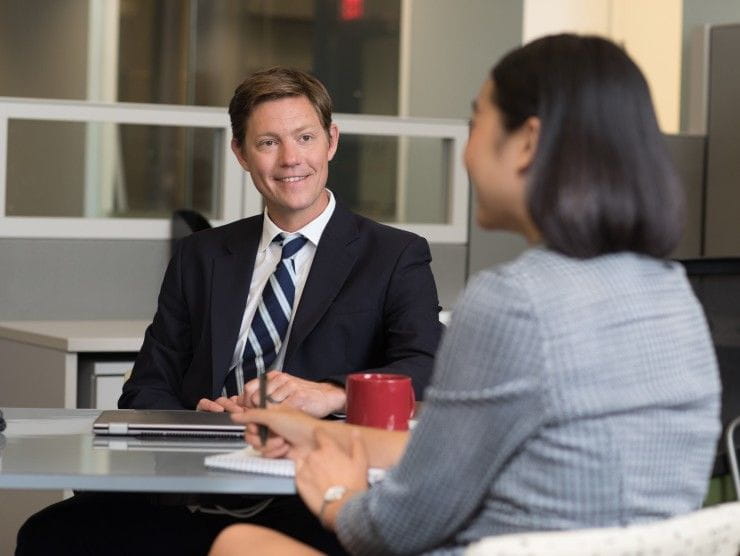 The Burning Glass Institute's American Opportunity Index highlights companies with strong workforce education and career advancement
October 27, 2022 – More than two dozen companies that partner with EdAssist by Bright Horizons to provide education and career growth opportunities for employees were highlighted in the 2022 American Opportunity Index, a first-of-its-kind ranking of the nation's largest public companies based on the level of opportunity they afford their workers.

Dr. Jill Buban, Vice President and General Manager of EdAssist by Bright Horizons said, "We're thrilled to see so many of our partner companies recognized for their thoughtful and impactful investments in employee advancement and career growth. Now more than ever before, our research has proven workers are seeking out companies that will not only provide them with a good-paying job, but also will help them learn and build the skills necessary to climb the ladder of opportunity. The American Opportunity Index makes clear the power and value of comprehensive education benefits programs that include offerings like no cost degrees, upskilling and reskilling programs, student loan repayment programs, and non-degree credentialing."

The American Opportunity Index assesses real-world outcomes of more than 3 million employees who are non-college graduates to determine how companies provide opportunities for advancement overall and in five models of opportunity creation: the best workplaces to advance within, the best workplaces to start from, the best workplaces to stay and thrive at one company, the best workplaces to advance without a college degree, and the best workplaces at growing their own talent.

A variety of companies that work with EdAssist by Bright Horizons were highlighted in the Index, including McDonald's, Citi, Synchrony Financial, and Bank of America who took top honors in categories of career growth and providing advancement without a degree. Eleven EdAssist partner companies were ranked among the top 50 companies that excel in all five models of opportunity creation.

Lack of career advancement is the number one reason Americans left jobs last year and ranks as a top priority for frontline workers. "We hope this index encourages more companies to recognize how education benefits can help workers reach their educational and career goals and help employers develop strong internal pipelines," added Dr. Buban.

The Index is a joint project of the Burning Glass Institute, Harvard Business School's Project on Managing the Future of Work, and the Schultz Family Foundation. To read the full 2022 American Opportunity Index: A Corporate Scorecard of Worker Advancement, visit https://www.americanopportunityindex.org/.